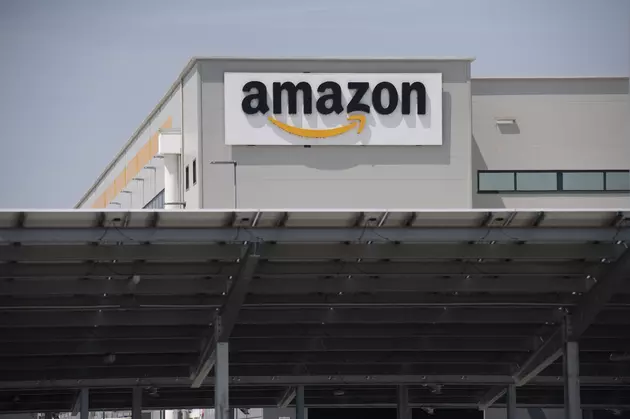 Amazon Employees File For Union Representation In New Jersey
Stefano Guidi/Getty Images
Workers at a New Jersey Amazon facility will be holding a vote to unionize, according to the United States National Labor Relations Board (NLRB), (yesterday).
A minimum of 60 of the 200 workers from what's known as Amazon's DNK5 depot in Bayonne, New Jersey have completed cards to request to become a part of Local 713 International Brotherhood Trade Union as confirmed by the NLRB.
Amazon has fiercely fought-off union organizing for many years however, employees have had recent success such as the JFK8 Warehouse in Staten Island, New York last month.
The Staten Island Amazon employees are seeking Union representation under a group called "Amazon Labor Union."
Amazon has not yet commented on the DNK5 delivery station unionization effort. They could still try to invalidate their labor relation petition.
No date or terms have yet been set for an election.
Back on February 18, 2022, we reported about the potential for Amazon to come to Galloway Township, New Jersey.
if you missed it, here's a link to this story:

Read More: Amazon Coming To Galloway Township, NJ Is Years In The Making
Galloway Township officials like former Mayor Don Purdy and current Mayor Tony Coppola have spent many years cultivating a professional relationship with Amazon.
There efforts appear to be paying off, as progress has been made.
Amazon Representatives, along with their contracted development company, Bluewater Property Group made an extensive and well-received preservation before the Galloway Township Planning Board in February, 2022.
The proposed Amazon facility will be located at Aloe Street and Genoa Avenues in Galloway Township.
Amazon calls this kind of facility a "Last-Mile Delivery Station."
It's a very important part of Amazon's delivery process. Items that land here have made it to the last stop before the intended customer's front door.
It's set to be located in an area that is designated for redevelopment. It's near the airport and the required land for a project of this magnitude is available.
We have obtained comments from Purdy and Coppola, which are included in the article (link) provided above.
Developing.
SOURCE: United States National Labor Relations Board (NLRB).
Eight Huge Eyesores in Absecon and Galloway that Need to Go
All eight of these abandoned or deteriorating buildings are along the White Horse Pike.
More From WPG Talk Radio 95.5 FM