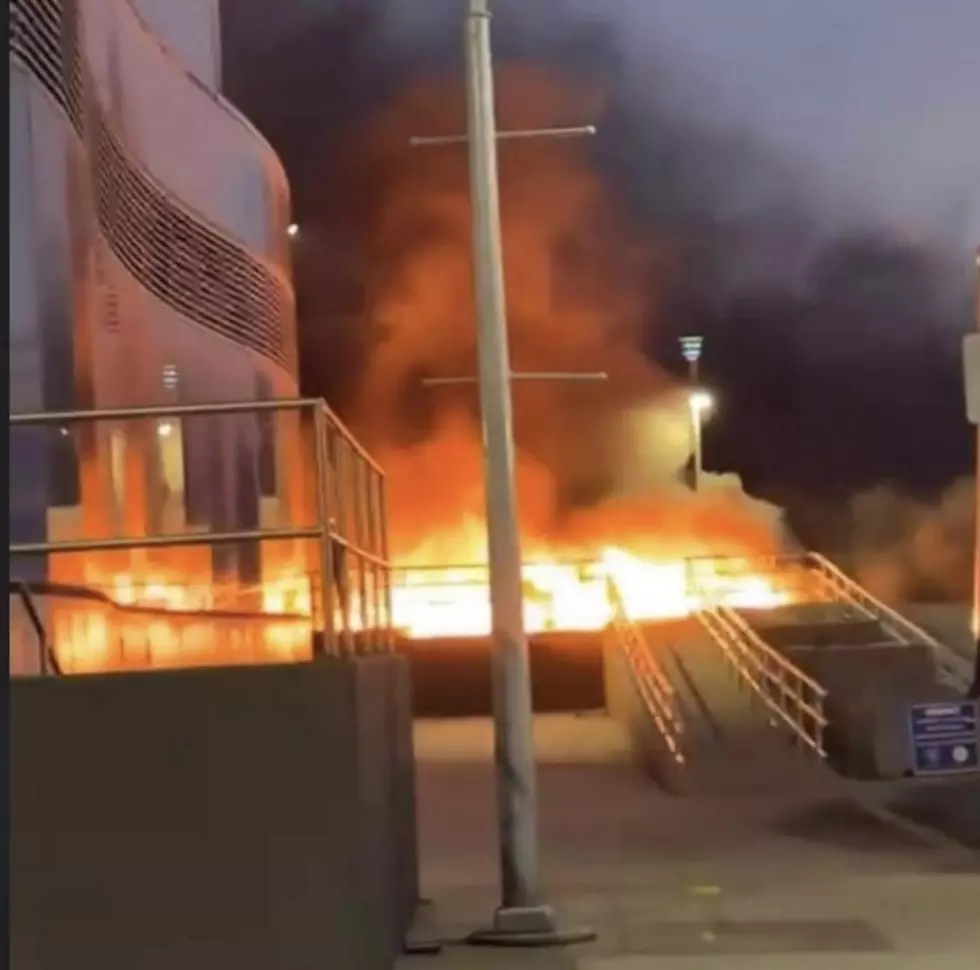 Atlantic City Boardwalk Fire Across From Ocean Casino Resort
Joe Killian photo.
There was a significant Atlantic City Boardwalk fire directly across from the Ocean Casino Resort.
We are in the process of interviewing several well placed sources about the cause of this blaze.
The fire was still burning in the 6:00 p.m. hour on Friday, February 3, 2023.
A tip of the hat to the Atlantic City Professional Firefighters, who battled 22 degree temperatures, with blustery winds, and a windchill factor, making it feel like 8 degrees.
Atlantic City Professional Fire Department sources shared the following details with us:
"Under the command of Deputy Chief Brock, Battalion 1, engine 1, engine 7, ladder 1, rescue 1 and engine 6 responded to New Jersey Avenue for a report structure fire (boardwalk)."
"Firefighters had to crawl in full gear and navigate with charged hose lines under the boardwalk. Individuals are known to camp under the boardwalk and live in voids. This time of year it is common for them to create fires in ordered to stay warm. It's possible one of those fires intended for warmth got out of control. The fire spread in the direction of Brigantine because of the wind."
"A large portion of the boardwalk was initially on fire but was quickly stopped by an aggressive offense attack."
We have also confirmed that an Atlantic City firefighter fell through the boardwalk and was taken to the hospital.
Here is another photo of the fire from another angle.
We want to provide this brief update about the existence of this fire.
This is a photo from the late 6:00 p.m. hour. You can now see Atlantic City professional firefighters on the scene … after the blaze was under control.
This remains to be a developing story.
SOURCE:,Atlantic City Fire Department.
What Are These Atlantic & Cape May, NJ Communities Best Known For?
Atlantic City Area: Readers Share Favorite Childhood Memories
More From WPG Talk Radio 95.5 FM