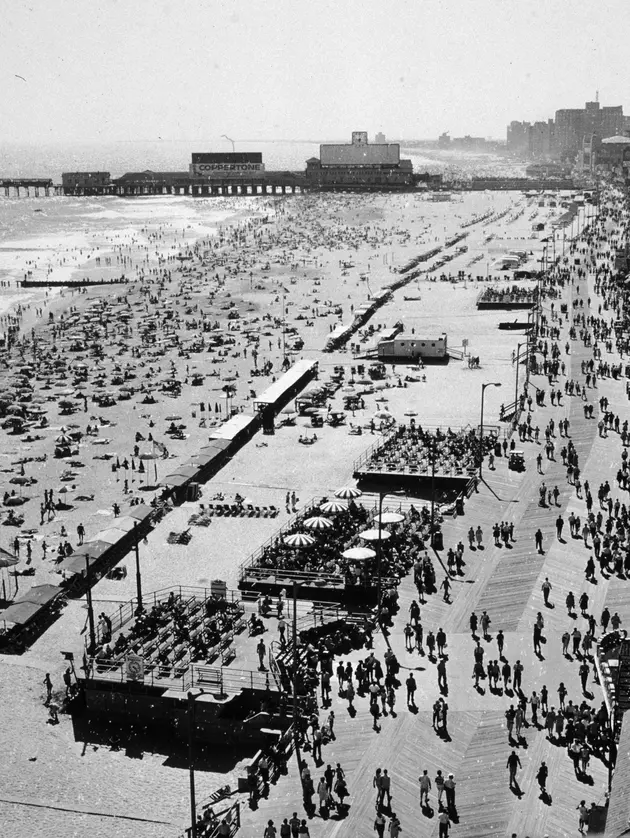 Atlantic City Boardwalk & You: Increase Your Lifespan By Walking
Hulton Archive, Getty Images
The first Boardwalk in America was designed and created in Atlantic City, New Jersey. It opened on June 26, 1870.
Today, 151 years later, the Atlantic City Boardwalk is bigger and better than ever.
It's the perfect surface to walk on. The same holds true for Ventnor, Ocean City, Wildwood, and elsewhere throughout South Jersey.
The Boardwalk absorbs much of the impact when you walk. The point of this article is to encourage you to get with your Doctor and determine if walking is something that you should be doing.
Here are some important statistics:
Experts now say that if you are more than 60 years old, you only need to walk 7,000 steps per-day; which can potentially decrease your mortality rate by 50 percent.
The old "rule" used to be 10,000 steps. This is now considered to be outdated. 10,000 steps is generally accepted to equal 5 miles of walking.
A meta-analysis was published recently in the Lancet medical journal.
It looked at 15 different studies and included a sampling of approximately 50,000 adults.
If you're under the age of 60, the recommendation is to walk between 8,000 to 10,000 steps daily in order to achieve similar benefits.
If you were to cut down either of these age group scenarios down by 2,000 to 3,000 steps less daily, the study indicates you will still benefit by potentially cutting down your mortality rate by about 40 percent.
According to Axios, "walking benefits nearly every cell of the body."
It's very easy to track your steps. Every smartphone can do this by turning it on in your "heart" section of your phone and having the phone with you while walking.
You can also purchase items such as the StepsApp Pedometer. This will help you to track progress and set goals.
Experts at Harvard University say that "walking strengthens your heart, improves bone density, relaxes your mind, and helps with muscle-building, says Axios.
The experts at Harvard Medical School say that "walking has been scientifically shown to reduce certain forms of cancer, fight obesity and ease joint pain. Walking also boosts immune function which is excellent news during the current coronavirus situation."
SOURCES: Lancet Medical Journal, Axios, StepsApp Pedometer & Harvard University Medical School.
An Exclusive Look Back at the Golden Nugget, Atlantic City from 1980
More From WPG Talk Radio 95.5 FM