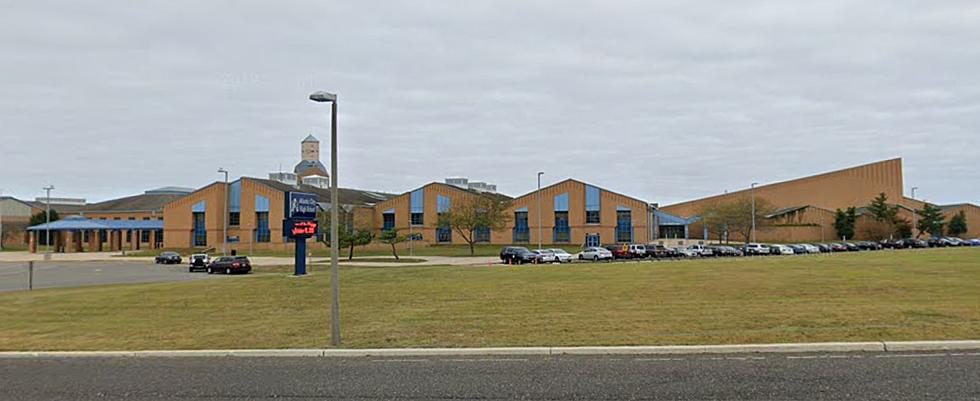 Atlantic City BOE Member Declares: 'I Don't Want To Touch This'
Atlantic City High School - Photo: Google Maps
The Atlantic City Board of Education is making a habit out of using the "Doctrine of Necessity" to avoid providing proper advanced notice to the public before making a series of major decisions this year.
Tonight, the Atlantic City Board of Education will hold a special meeting that they did not properly advertise to the public in advance.
We have learned that the purpose of the special meeting is to hire a new Assistant Superintendent, in light of the upcoming (June 30, 2022) retirement of a current assistant.
Nothing whatsoever about this situation is an emergency that would necessitate invoking "The Doctrine of Necessity."
The staff departure doesn't take effect for more than 5 weeks from now. Further, with the recent hiring of former Atlantic City Superintendent Mark Harris, there is no emergency that would justify the use of the "Doctrine of Necessity" ploy in this instance.
Harris is certified and qualified to serve as Acting Superintendent in the absence of La'Quetta Small.
We have been told by a current member of the Atlantic City Board of Education that "bad actors within the district are smearing a very good, long-time employee … just so they can hire an assistant superintendent of their choice … they're doing this in disguise, by rushing it through as an emergency," said the Board Member.
"I don't want to touch this. We're going to get sued. Heads are going to roll," said the Board Member.
The board member will not allow us to reveal his/her identity because of concerns about political retaliation and because "Board President Shay Steele will not allow any Board Member (except himself)  to talk with the media."
We have been advised that a current Atlantic City Public Schools District principal will be promoted to assistant superintendent tonight at the hastily called special meeting.
This person is said to have very close political ties with powerful City of Atlantic City and Atlantic City Public Schools officials.
Our confidential source has requested that we not reveal the name of this expected hire until the appointment officially takes place tonight.
"The Doctrine of Necessity" should only be used when absolutely required. The Atlantic City Board of Education has used it about 6 times this year.
This strains all credulity and clearly demonstrates that the Atlantic City Board of Education is using this maneuver to make major decisions … in order to be able to circumvent proper and transparent advanced notification to the public.
It remains mystifying the state fiscal monitor Carole Morris and the state department of education continues to allow the Atlantic City Board of Education to operate in this highly suspicious manner.
SOURCE: Atlantic City Board of Education Member.
New Jersey high school graduation rates
The lists below show 4-year graduation rates for New Jersey public schools for the 2020-21 school year. The statewide graduation rate fell slightly, from 91% in 2019-20 to 90.6%.
The lists, which are sorted by county and include a separate list for charter schools, also include a second graduation rate, which excludes students whose special education IEPs allow them to qualify for diplomas despite not meeting typical coursework and attendance requirements.
Columns with an asterisk or 'N' indicate there was no data or it was suppressed to protect student privacy.
New Jersey's Latest School Rankings
More From WPG Talk Radio 95.5 FM