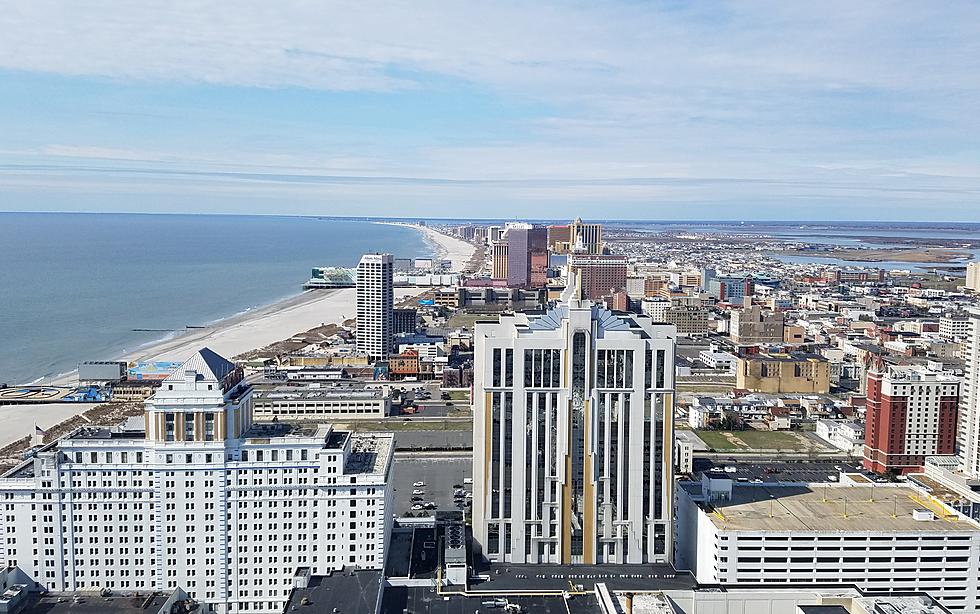 Atlantic City Committee Is One Step Closer To Moving Elections
Atlantic City Skyline - Photo: Townsquare Media South Jersey
The Atlantic City Independence Committee has turned in hundreds more voter signatures and appears to have achieved a sufficient number to officially pursue their Citizen's Ordinance.
Paula Geletei, the Atlantic City Clerk has confirmed receipt (today) of 234 more signatures.
On July 8, 2022, the Committee turned in 1,941 voter signatures. The Committee needs approximately 1,640 to satisfy the statutory requirements for this citizen's ordinance.
If you missed our previous coverage, here it is:
Read More: Big Change Could Be Coming To Atlantic City, NJ Elections
The Committee now has a cushion of more than 530 signatures.
Here's how the process works. With the exception of redevelopment matters and a few others, citizens have the power to create their own city ordinances.
That's what this committee is presently doing. When Geletei verifies and certifies the citizens ordinance, it will be placed on a City Council agenda.
City Council can approve or reject the citizen's ordinance. If they approve it, it becomes law and the exact same form of government that is in place today, the mayor-council form of government will remain, however, it will change from partisan to non-partisan elections.
If successful, the local elections will move back to May, where they had taken place for decades, during the previous City Commission and Mayor-Council forms of government.
Most expect City Council to reject the citizen's ordinance. If they do, the City Clerk will order a question to be placed on the ballot for the voters to decide.
We were granted the first interview from Andra Williams, (Atlantic City independence committee chairperson) earlier today, who said:
"I can not stress this enough to the voters of Atlantic City. We, the ACIC members are doing our part," said Williams. We need them to continue to do theirs. Don't listen to the naysayers," said Williams.
"People tried to discourage us and say we couldn't get it done. Well we have just turned in an additional 234 signatures today," said Williams.
"We are showing up and letting the residents see the seriousness and the importance of their vote on this matter to get the local election process back from partisan to nonpartisan. By the residents signing this petition it shows us that they want the change as well," said Williams.
"I will always remind them that it does not stop with the signature, the change is at the polls. We are not done. This is just the beginning," said Williams.
Developing.
SOURCE: Atlantic City Independence Committee.
Fun Things To Do In The Atlantic City Area, Summer, 2022
10 Things I am Extremely Grateful For in Atlantic County
10 Things I am Extremely Grateful For in Atlantic County
More From WPG Talk Radio 95.5 FM