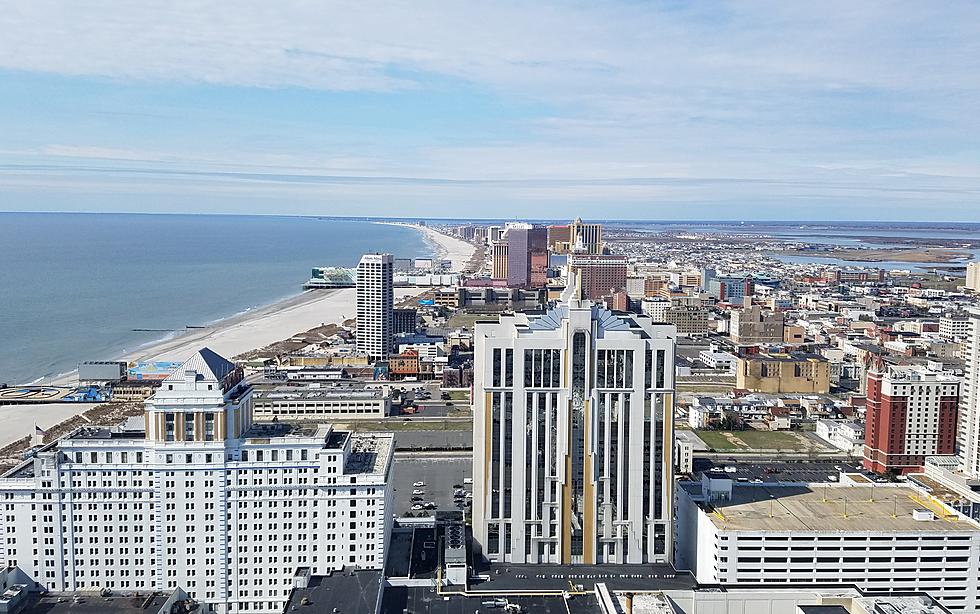 Atlantic City Council President Indignant: 'We Were Lied To'
Atlantic City Skyline - Photo: Townsquare Media South Jersey
Atlantic City Council President George Tibbitt appeared on-air for two (2) hours, yesterday, Tuesday, September 27, 2022.
Tibbitt addressed a myriad of important issues and he did not hold back.
Tibbitt directly discussed the following issues:
The increased violent crime in Atlantic City.
The upcoming ballot question that may change the form of government in Atlantic City.
State control of Atlantic City.
The removal of John Devlin from the Atlantic City Municipal Utilities Authority.
Political retaliation that is occurring under Atlantic City Mayor Marty Small.
Tibbitt plans to introduce new, strict campaign finance, pay-to-play legislation in Atlantic City.
Regarding John Devlin, Tibbitt said: "We were lied to. We owe John Devlin a public apology for what we did to him," said Tibbitt.
Tibbitt directly and compassionately discussed restoring Devlin's good name for Devlin and in the eyes of his elderly Father.
We have written extensively about the unjust Atlantic City Council removal of Devlin from the AC MUA Board.
Devlin has filed a tort claim notice, which is a required first legal step before you can institute a lawsuit against a municipality.
The former, long-term AC MUA solicitor, Fredric L. Bor has also filed a tort claim notice. He was ousted shortly after Devlin.
The fact that Devlin will be suing the City of Atlantic City for political retaliation and other damages makes Tibbitt's public apology comments rare and remarkable.
Tibbitt was so refreshingly honest and open during his 2 hour, on-air command performance that he drew a public comment (in real time) from New Jersey Senator Vince Polistina, who said:
"Profiles in courage from George (Tibbitt). Everyone should admire that he is just a regular person doing what he believes in regardless of party or BS political implications," said Polistina.
The WPG Talk Radio 95.5 Podcast is available on demand (WPG smartphone APP) to listen to Tibbitt's 2-hour interview, which took place between 8:06 a.m. to 10:06 a.m.)
The interview is wide-ranging, stunningly candid and definitive.
Tibbitt also called for new, campaign finance, pay-to-play reform in Atlantic City.
Tibbitt wants to level the playing field "so that regular, talented people will have the opportunity to seek public office in Atlantic City.
Tibbitt dared "Atlantic City Council Members to vote no while they will be facing the voters for re-election."
Tibbitt also challenged the state to dare try to interfere with this effort to limit the amount of money that can be raised from people who are doing business with the city.
The state of New Jersey has pay-to-play regulations in effect that Counties and Municipalities can sign onto. Tibbitt wants more strict requirements for Atlantic City.
Tibbitt believes that it will level the playing field and encourage more people to consider a run for local elective office.
It's for these reasons that Tibbitt is supporting and urging his fellow Atlantic City residents to vote yes on the November 3, 2022 ballot question.
Tibbitt wants the City of Atlantic City to go back to non-partisan elections, to be held in May. He believes that it will return power back to the people.
Tibbitt emphasized how deeply concerned he is about the political retaliation that is taking place regularly in Atlantic City saying, "that it must stop and will be doing everything that I can to end this troubling culture," said Tibbitt.
Atlantic City's Firsts Throughout History
10 Things I am Extremely Grateful For in Atlantic County
10 Things I am Extremely Grateful For in Atlantic County
More From WPG Talk Radio 95.5 FM