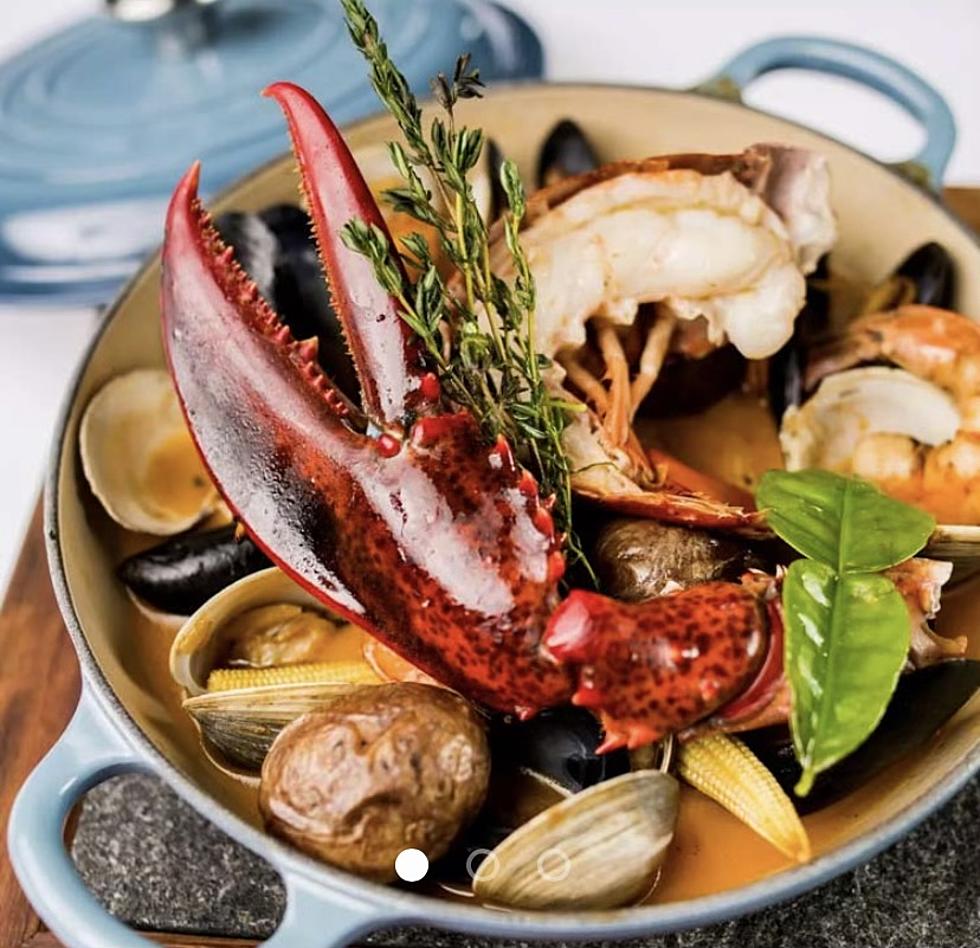 Atlantic City, N.J. Area Restaurants That Have Great Seafood
Council Oak Steaks & Seafood via Facebook.
We absolutely love seafood.
Here are some of the best restaurants in the Atlantic City, New Jersey area that have wonderful seafood offerings.
Our list features both Atlantic City Casino restaurants and local non-casino restaurants.
This is by no means a complete list. It is just some of our favorite seafood offerings.
CAPRICCIO ITALIAN RESTAURANT - RESORTS CASINO HOTEL - ATLANTIC CITY
Capriccio is the # 1 casino restaurant in America by USA Today, 10Best Readers Choice Awards. They have earned this distinction for three years in a row and four out of the last five years. Now that's consistency.
We love the lobster tail, shrimp and colossal crabmeat, along with all of their authentic Italian food offerings.
Pictured above is a wonderful seafood tower.
STEVE & COOKIES BY THE BAY - MARGATE CITY
Cookie Till has developed a mature, highly consistent high quality restaurant.
Perhaps my favorite seafood dish anywhere is their Pan Seafood combination, consisting of: A lobster tail, colossal crabmeat, 2 large shrimp and 2 scallops … served over a bed of rice.
It's perfect each and every time.
GOLDEN NUGGET HOTEL & CASINO - ATLANTIC CITY
This fine dining establishment has earned two places on our coveted "Best of" list.
THE CHART HOUSE
Possibly the best view of the skyline of Atlantic City anywhere to be found.
Here is their delectable Seafood Tower. It's the perfect seafood selection, that you can share with others.
VIC & ANTHONY'S STEAKHOUSE
The best steakhouse in Atlantic City, but, also the home of great seafood and Italian food offerings.
Above is my lobster tail from a recent visit. Te flavor and texture were perfect and I joked aloud that this lobster tail needed its own zip code, as it was so big.
HARD ROCK HOTEL & CASINO - ATLANTIC CITY
This extraordinary well run hotel and casino has outstanding seafood dining options available.
This fine establishment makes our list twice.
COUNCIL OAK STEAKS & SEAFOOD
The photograph above is all that you need to know about Council Oak Steaks & Seafood. The item pictured is seafood nirvana.
II MULINO NEW YORK - HARD ROCK HOTEL & CASINO - ATLANTIC CITY
II Mulino offers the following seafood items: calamari, shrimp, clams, octopus and more.
DOCK'S OYSTER HOUSE -  ATLANTIC CITY
The Dougherty Family stands for quality, consistency and longevity.
They make almost every "Best of" list that I compile.
Above is their Seafood Tower. We recently dined there and experienced how wonderful it is.
I especially love the shrimp and colossal crabmeat.
The Dougherty Family also makes our list twice because no List would be complete without The Knife & Fork Inn.
All seafood and other menu selections are always of the highest caliber.
ANGELONI'S II RESTAURANT & LOUNGE - ATLANTIC CITY
One of my favorite restaurants of all time.
I'm still trying to process that owner operator Alan Angeloni is closing this legacy establishment after nearly 50 years.
Alan will close following business on April 30, 2023.
Pictured above is Flounder Franchaise, topped with jumbo lump crabmeat. Wow.
THE CRAB TRAP - SOMERS POINT
The Crab Trap has earned its place on our list. The quality of product and service is always of the highest caliber.
Pictured above, is my favorite crab bisque soup and mini crab bites. Also, get the stewed tomatoes, which explode with flavor and texture.
Immediately below, are two great photo galleries. The first features different types of crabs available on the Atlantic City area.
The second photo gallery features favorite main entrées that are available in the Atlantic City, New Jersey area.
Favorite Types Of Crabs Available In The Atlantic City, NJ Area
Favorite Types Of Crabs Available In The Atlantic City, NJ Area
Best Meal Served At Great Atlantic City, N.J. Area Restaurants
More From WPG Talk Radio 95.5 FM