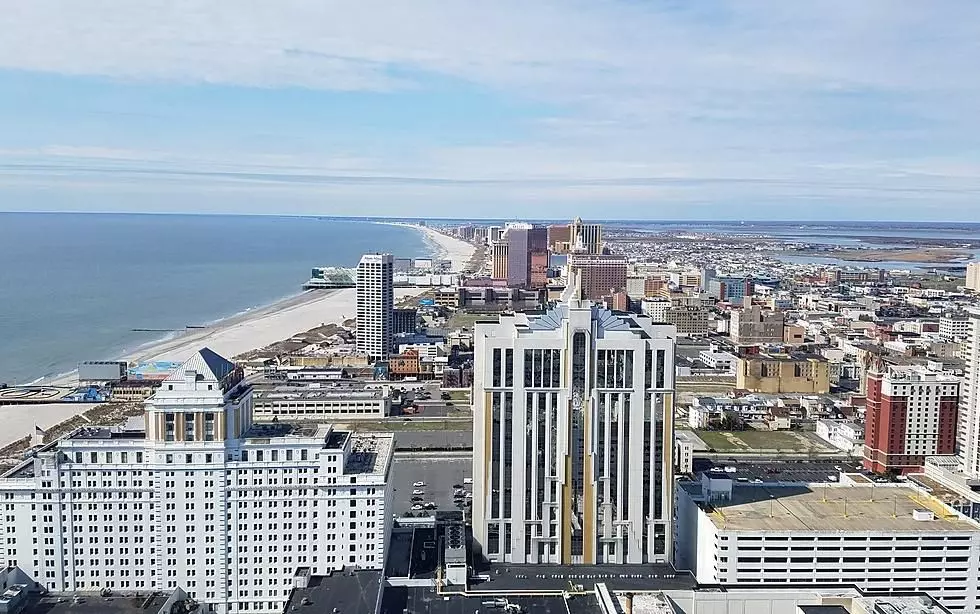 Atlantic City, N.J. Board Of Education Votes To Remove Member
Atlantic City Skyline - Photo Townsquare Media South Jersey
Atlantic City Mayor Marty Small has earned his reputation for having the "thinest skin" of any politician in Atlantic City history.
Small is also infamous for exacting aggressive retaliation efforts towards his perceived political enemies.
For example, Small led a political coup to have John Devlin removed from the Atlantic City Municipal Utilities Authority … in a move so outrageous that Atlantic City Council President George Tibbitt publicly called out Small, saying:
We were lied to by Mayor Small. We owe John Devlin a public apology.
Tibbitt then went on to issue a public apology for Devlin being unjustly removed from the Atlantic City Municipal Utilities Authority. Devlin was the board chairman of the time of ouster.
Devlin presently has a massive lawsuit working its way through the New Jersey court system against Marty Small, the City of Atlantic City and many other elected and appointed Atlantic City officials.
From the Believe it or Not files … tonight, Tuesday, May 16, 2023, political retaliation against Devlin has struck again.
The Atlantic City Board of Education has officially voted to remove Devlin from his duly elected Board of Education seat.
Devlin has now lost two public board seats at the hands of Small. It's outrageous by any civilized norm.
Devlin is/was the Dean of the Atlantic City Board of Education.
Devlin has had an exemplary attendance record over the past two decades  … many of those years serving as Board President.
Devlin has only missed two regular board meetings as of late. He missed one due to contracting COVID-19 and he missed a second regular board meeting because of a death in his family.
Devlin notified the Board Secretary in advance of missing these meetings.
There is a policy in New Jersey, that if a board member misses three unexcused meetings in a row, a board can consider removal proceedings.
It's rarely done and it's especially not considered when a board member has a legitimate reason for missing a meeting(s).
I have spoken with Devlin just after tonight's adverse board action against him. As usual, he did not hold back.
"They couldn't beat me in an election so they fabricated a frivolous reason to vote for my removal. I don't even know where to start … they even prevented me from seeking legal representation, I didn't even get due process."
"This is a perfect definition of a whistleblower case … this was orchestrated by Shay Steele and his boss Marty Small."
"This all stems from when I demanded an  independent investigation into how a child molester living in The Marty and La'Quetta Small Home was allowed to work in our district. This matter is under litigation and I will assure you I will have my day in court," said Devlin.
We published a letter recently hat was sent to Devlin that addressed his attendance … however, nothing about the letter would have indicated that they were prepared to move this swift against Devlin.
Heres the letter.
Devlin only received a few hours notice about the adverse action that the board was considering against him at tonight's meeting.
He wanted to have his attorney with him … but, he could not do so on only a few hours notice.
Devlin does have the option of a formal appeal before the state board of education, regarding the action taken tonight by the Atlantic City Board of Education.
This appears to be an obvious case of political retaliation against Devlin, that will serve him well in his current lawsuit against the City of Atlantic City… As a continued example of political retaliation taken against him.
If this unjust move against Devlin is allowed to stand… It is a big loss for the taxpayers of Atlantic City… As Devlin was the only one on the school buses that was keeping checks and balances on both Marty and La'Quetta Small.
Devlin will be appearing on-air with us tomorrow morning, Wednesday, May 17, 2023 from 6:30 a.m. to 7:30 a.m. in his first interview since his removal from The Atlantic City Board of Education.
The Atlantic City Area Great Hurricane Of 1944 (AMAZING PHOTOS)
Golden Nugget Atlantic City Incredible Never Before Seen Photos
From blueprints to a finished casino, see the never before seen photos of the Golden Nugget Casino in Atlantic City, NJ
More From WPG Talk Radio 95.5 FM