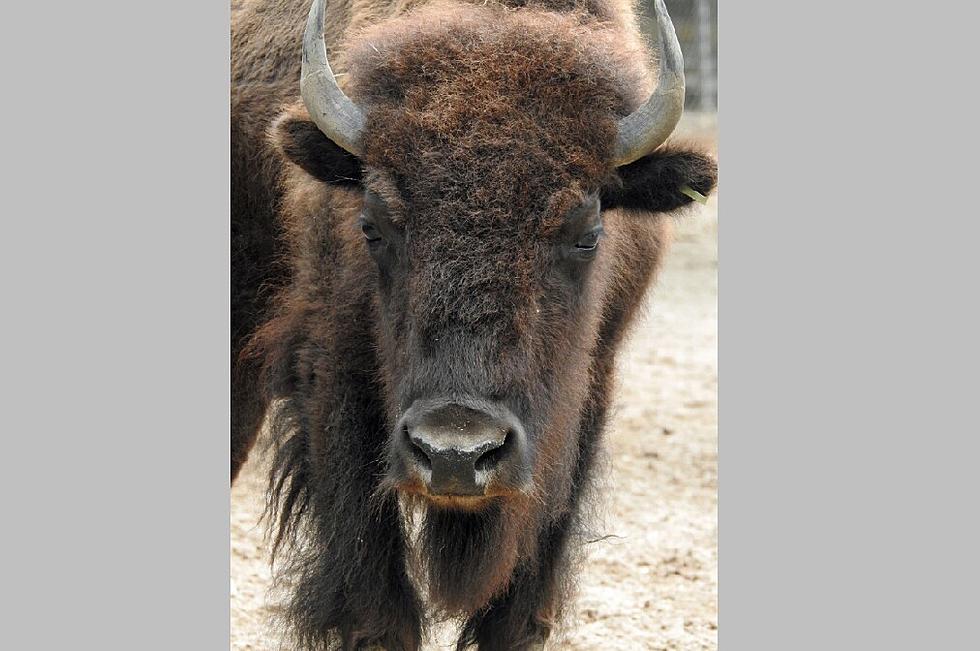 Beverly the Bison is the Big New Attraction at Cape May Zoo
Beverly/Cape May Zoo/Facebook
Let's give a big welcome to the very big new resident at the Cape May Zoo in Cape May Court House. Beverly, the Bison, has joined the bison herd according to a bison alert posting on the zoo's Facebook page on Thursday.
Beverly is a two-year-old American bison. You'll be able to recognize her by the yellow tag in her left ear.
I had to brush up on my admittedly feeble knowledge of the American Bison after Beverly's arrival, and the first thing I found out was what NOT to call Beverly.
A bison is not a buffalo, and what's more, contrary to what you have heard, buffalo did not roam on the range of the American West.
Instead, they are indigenous to South Asia (water buffalo) or  Africa (Cape buffalo). It was actually Bison who were out roaming on the American range back in the day and Bison who inspired the song' Home on the Range'.
That's the reason the American Bison was named the national mammal of the United States in 2016.
Another major difference between buffalo and Bison, according to britanica.com, is the presence of a hump.
Bison have a hump at the shoulders while buffalo don't. The hump allows the Bison's head to function as a plow, sweeping away drifts of snow in the winter.
Other ways to tell the two apart: buffalo have large horns, Bison have short ones. And Bison are the hipsters of the two animals, sporting thick beards. Buffalo are beardless.
See Beverly and the rest of the bison herd at Cape May Zoo, daily from 10:30 AM to 4:30 PM. Admission to the zoo is free, but your kind donation is welcome.
50 Easy Men's & Women's Halloween Costume ideas You'll love
Here are the 2021 top-rated Halloween costumes for men and women this year at Spirit Halloween stores and online. Some of the men's costumes are available online only. All of the women's costumes are for sale in-store.
The Scariest Halloween Attractions in South Jersey and Philadelphia
Here's information and a photo gallery of the scariest Halloween attractions in South Jersey and Philadelphia.
More From WPG Talk Radio 95.5 FM