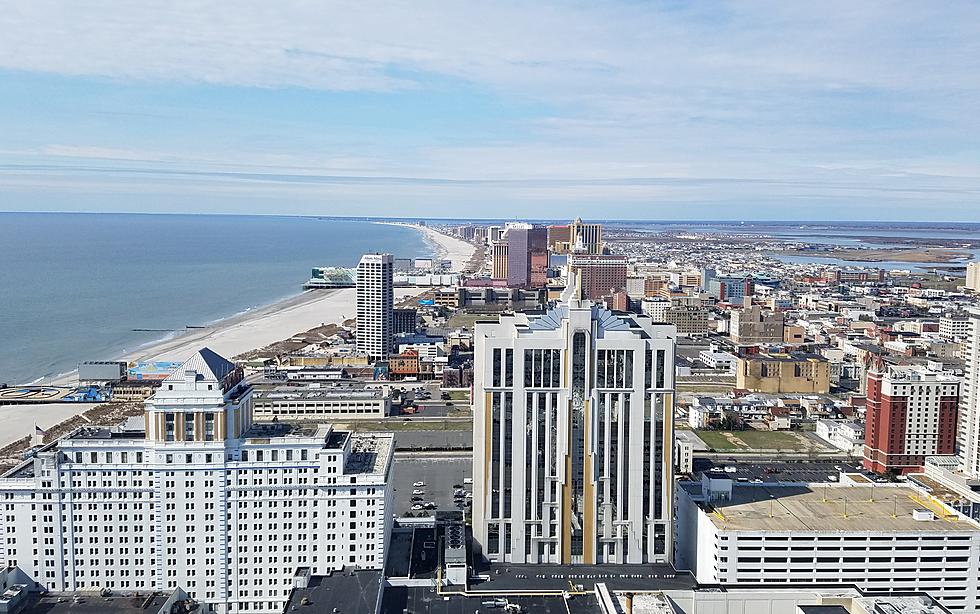 Committee Wants To Change Form Of Government In Atlantic City, NJ
Atlantic City Skyline - Photo: Townsquare Media South Jersey
The Atlantic City Independence Committee has confirmed to us that a petition has been circulating throughout Atlantic City for the past two months.
The purpose of the petition is to change the current Mayor - Council partisan form of government, to a nonpartisan format that would take place in May.
It would eliminate the June Primary and November General Election for Mayor and Council in Atlantic City only.
Atlantic City voters would continue to participate in the June primary and general election for all other contests.
The Committee states that a change in the form of government will mean "less control, less corruption and less manipulation from outside Influences in Atlantic City."
Their goal is to place this question on the upcoming November 8, 2022 general election ballot.
If it's successful, the new form of government will take effect with elections held for ward council seats in May, 2023.
Who is the Atlantic City Independence Committee?
"The ACIC (Atlantic City Independence Committee) is a community watchdog group, whose mission is to inform, educate and consult with city, county, state, region and federal agencies on behalf of the Atlantic City residents in all matters that effect their lives."
The Committee told us that they believe that the current Mayor (Marty Small) is detached from reality and not focused on the key pocketbook issues that affect the residents of Atlantic City.
Directly from the petition, here are the specific items that the Committee wants to address by changing the form of government:
Change the Atlantic City election process for our local municipal officials (Mayor and City Council ONLY) from a partisan (Democratic and Republican) to a non-partisan elections, held once every two years in May.
A living wage of twenty ($20.00) dollars per-hour for Atlantic City residents.
A percentage of the Cannabis revenue generated by Atlantic City government to be set aside for Atlantic City Senior Citizens.
The Committee of Petitioners responsible for circulating this change of government action are:
Andra Williams
Matthew Diullio-Jusino
Karim Ullah
Oveta Thompson
Jennifer Speed
We have obtained a copy of the petition. Here it is:
The Committee has not revealed the number of Atlantic City voter signatures that they have obtained to date.
However, they did convey to us that the number is substantial and that residents have told them that they are dissatisfied with the current government structure in Atlantic City.
Should you wish to contact the committee:
The spokesperson is Andra Williams for the nonpartisan Election effort (609) 892-8943 or Tracy Thompson, Director of Communications, ACIC- (609) 318-
4898.
Email at: acindependencecommittee@gmail.com or telephone (609) 318-4898
The committee has established a website at www.njacic.org and they are on social media on Facebook, Twitter and Instagram.
Atlantic City's Firsts Throughout History
Exclusive First Look at New Island Waterpark at Showboat Atlantic City
Here is your first look at the Island Waterpark coming to Showboat in Atlantic City, New Jersey. It will be the largest indoor waterpark in the world.
More From WPG Talk Radio 95.5 FM