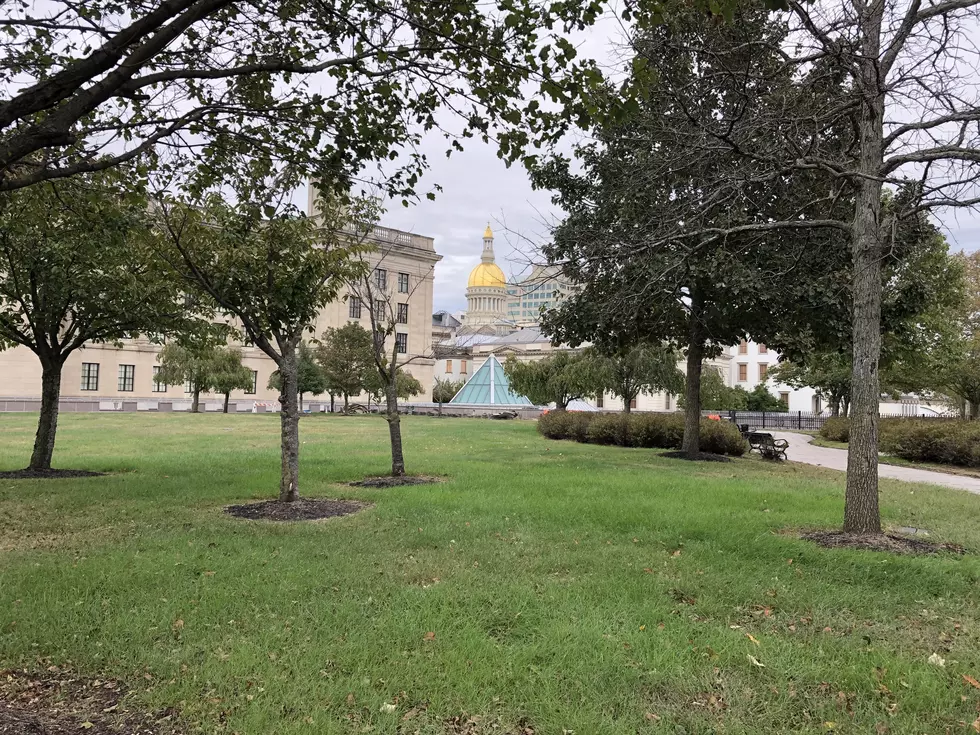 Expect Dems to Win in Assembly, Poll Says (Trump, Murphy Don't Matter)
The Statehouse in Trenton on Tuesday, Oct. 8, 2019. (Michael Symons/Townsquare Media NJ)
A new Fairleigh Dickinson Poll suggests an ordinary political environment heading into elections for the state Assembly, which would be expected to yield a continuing, solid majority for Democrats.
Although only one-third of New Jersey adults approve of how President Donald Trump is handling his job and half support an impeachment inquiry, the poll doesn't find evidence of a "Trump effect" in the state races. And Gov. Phil Murphy similarly isn't a major influence in either direction, with 45% approving of his job performance, in the midpoint of the narrow range he's had over his term.
With no apparent external political forces, the electorate is drifting in its typical New Jersey direction: 42% of self-identified registered voters who say they definitely plan to vote saying they'll support the Democrats, 29% supporting Republicans and 18% saying they'll split their tickets.
"We have a largely blue state, therefore I would anticipate that the Democrats will in fact do quite well during the state legislative elections," said Krista Jenkins, director of the FDU Poll and a professor of politics and government.
Currently, Democrats hold 54 seats and Republicans 26 seats in the 80-member Assembly. There is also one special election to complete the unexpired term of the Senate seat in the 1st District, currently held by the Democrats.
"We're not looking at any major upheaval come the day after the election," Jenkins said.
Fifty-eight percent of respondents said they intend to vote, which Jenkins said is probably an overestimate. That's more than have voted in any New Jersey election in which the presidential race wasn't on the ballot in a quarter-century.
With Trump and national politics dominating political conversation, the poll was structured to test whether opinions about Trump and impeachment affected voters' views on the president influenced their answers about state politics. Half the people polled were asked about national politics first, and half were asked about state politics first.
"Did that do anything to potentially change people's voting calculus, and it really doesn't," Jenkins said. "We did not see much of a Trump effect, as we're calling it, in this survey."
"So to the extent that we have these off-year elections as a way to try to protect our elections from national forces, it looks like there does appear to be a very localized influence," she said.
Murphy's job ratings – 45% approval, 37% disapprove – are largely unchanged since May and generally in line with the results since he took office at the start of last year. Jenkins said he's "treading water."
"He is almost halfway through his first term in office, and he doesn't appear to be really catching fire in a way that maybe he would like to be at this point. He's not doing terribly, but he also is not seeing his numbers improve that much," Jenkins said.
"It's not that he's at 45%, it's that he's sort of been here for a while and there doesn't appear to be much movement in really either direction." she said.
More From WPG Talk Radio 95.5 FM