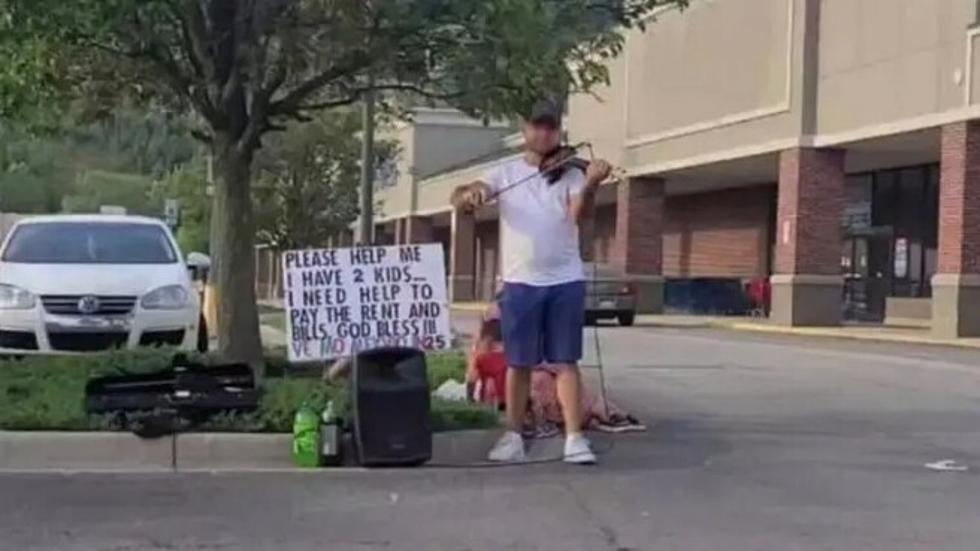 Fake Violin-playing Scam Hits Southern NJ
Police photo
Did you see that violin virtuoso playing in the Egg Harbor Township Wawa parking lot? He was amazing!
What a coincidence. I read on Facebook about another talented violin player who was standing in a shopping center parking lot in Mays Landing playing beautifully and asking for tips to help pay his rent.
Who knew we had so many talented violinists in South Jersey?
"I normally wouldn't give money to people on the street, but when they are so talented, maybe they just need a few dollars to get back on track."
Police have a news flash for you. They aren't really playing the violin. It's a scam.
The scam works like this: near or even in the parking lot of the grocery store or retailer, there's someone set up with an electric violin and a sign about having kids and needing help to pay the rent.
The music is beautiful and, when accompanied by the sign about having kids and needing help, it can really pull at the heart.
But this is all fake.
The person standing with the sign isn't playing music at all. It's coming from a speaker.
It turns out this violin scam isn't even new. A Texas TV station reported on it back in 2020.
Similar cons have been reported all across the country.
Police in Florida said they believe the fake musicians are part of an organized group making lots of money by playing with people's emotions.
No one knows why it took so long for this fake violin-playing scam to hit South Jersey or if they've been here before. We are pretty sure, though, the only thing that that guy playing Beethoven's Kreutzer Violin Sonata in the Ventnor Acme parking lot is a virtuoso at... is scamming.
The biggest tip to keep in mind: before tipping for tunes, take a closer look first.
The 10 Most Naughty-Sounding Town Names in New Jersey
15 Excellent South Jersey Takeout Food Places You Must Try
More From WPG Talk Radio 95.5 FM