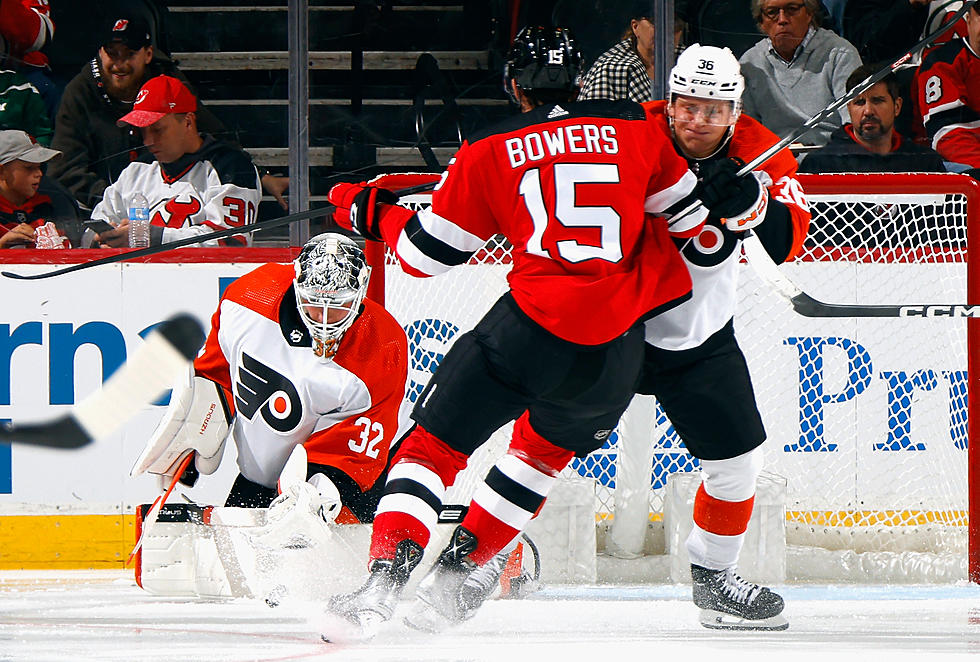 Flyers Close in on Final Roster With Latest Cuts
Bruce Bennett/Getty Images
The final roster decisions aren't truly due for another handful of days.
Monday, Oct. 8, marks the deadline to submit the final roster ahead of opening night for the 2023-24 NHL season.
The Flyers may be playing in their final preseason game on Thursday, but several of those decisions will come down to the wire.
That said, head coach John Tortorella already shed some light on decisions that have been made and more that could be coming soon.
As of Wednesday's practice, the roster was already down to 31 players with two more cuts pending. Goalie Cal Petersen and forward Tanner Laczynski were placed on waivers on Tuesday and cleared on Wednesday.
Tortorella announced on Wednesday that defensemen Ronnie Attard, Adam Ginning, and Samu Tuomaala were being sent down, reducing the roster by another three. J.R. Avon remained at the Flyers Training Center rehabbing an injury. That's another player off the final total.
That would leave the Flyers at 25 players on the roster with two final cuts needing to be made. This is where things get interesting.
First, in goal, the Flyers have three goalies remaining on the roster. Tortorella confirmed that Sam Ersson has won the backup job to Carter Hart, which leaves Felix Sandstrom's future in question. He would have to pass through waivers to go to the minors, certainly a risk for a low-cost netminder. For now, Sandstrom remains in camp, but it should be an interesting 24 hours if he does hit the waiver wire.
On defense, the Flyers will have to find a balance between playing young prospects and veterans. Three spots in the primary defensive core are pretty well settled: Travis Sanheim, Rasmus Ristolainen, and Cam York should all be regulars. From there, three spots remain for potentially five players – among them, young hopefuls like Egor Zamula and Emil Andrae and veterans Marc Staal, Nick Seeler, and Sean Walker.
The Flyers face a similar situation at forward. They have 14 forwards remaining at camp, which they could certainly start with on the final roster pending other cuts. However, it's about the balance of playing time. If both Tyson Foerster and Bobby Brink are to make the final roster, who comes out of the lineup?
It's less about the decisions on who makes the roster and more about how the Flyers can fit everyone into a crowded lineup while remembering the purpose of the process. There is a reason to play both kids and veterans this season. Playing the kids helps solidify a future. Playing the veterans can increase some stock before making moves that ultimately move the process along. 
But it's a fine line that the Flyers will have to walk all season, and they need to make decisions that exemplify that purpose.
Philadelphia Flyers Uniforms Through The Years
More From WPG Talk Radio 95.5 FM