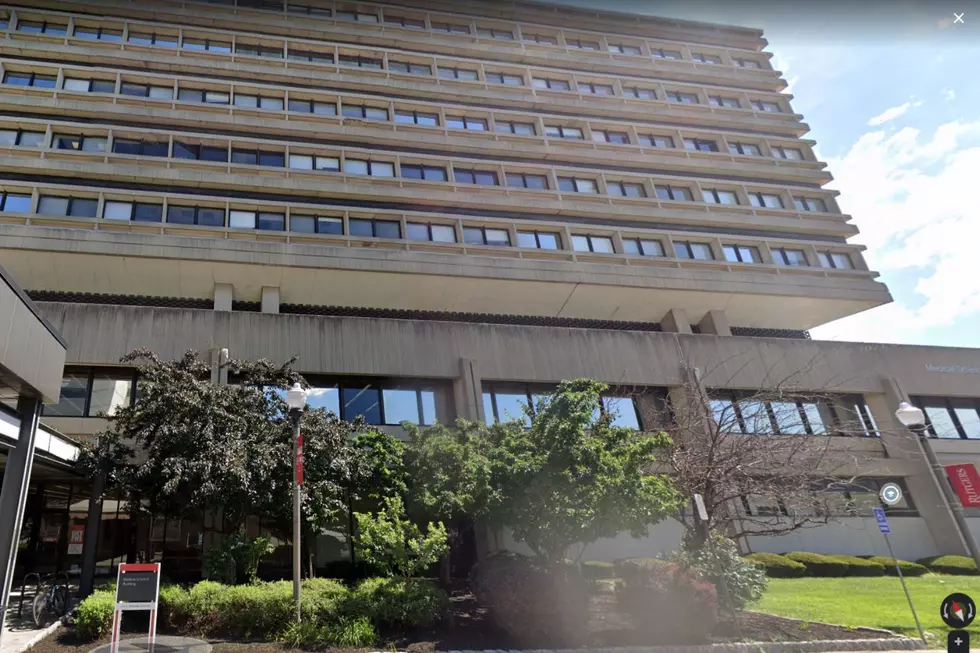 Free NJ Clinic Dedicated to Treating Long-term COVID Symptoms
Rutgers NJ Medical School (Photo Credit: Google Street View)
🔴 A Rutgers neurology professor runs a free Rutgers clinic to treat patients with long-term COVID symptoms
🔴 Some symptoms include migraines, neuropathic pain, fatigue and brain fog
🔴 The clinic is free and open to anyone experiencing life-altering symptoms after recovering from COVID
---
As long-COVID cases soar, there is a Rutgers clinic that's open and offers free care.
Specialty care that's available to everyone can often relieve common neurological symptoms of long COVID. Enduring complications from COVID infections have become the third most common neurological disorder, said Dr. Nizar Souayah, a neurology professor at Rutgers NJ Medical School and RWJ University Medical School.
Souayah founded the Newark-based clinic just months after the pandemic began in June 2020. To help treat patients with long COVID, Souayah drew upon specialists from neurology, ear, nose, and throat (ENT), rehabilitation, psychiatry, the Rutgers Comprehensive Pain Management Center, and more.
The clinic at the Comprehensive COVID-19 Neurology Care Center of Excellence at Rutgers New Jersey Medical School, is open to anyone with post-COVID conditions.
What are some common long-term COVID symptoms?
Souayah said symptoms include fatigue, headaches, dizziness, numbness, tingling, impaired sense of taste and smell, neuropathic pain, cognitive impairment, brain fog, loss of concentration, memory issues, anxiety, depression, and deconditioning.
What causes these symptoms?
While the research is ongoing, he said it appears the damage occurs during illness, and the body struggles to repair it after the virus is gone. Unfortunately, there is no specialized treatment that can typically repair the damage, it can significantly reduce the burden of many symptoms.
Most patients have been young. So, this is puzzling sometimes.
"You see some healthy patients having significant long-term complications," Souayah said.
Who should visit the Rutgers clinic?
Anyone who continues to experience life-altering symptoms for more than four to six months after recovering from COVID should visit the clinic. Those symptoms could be headache, weakness, fatigue, migraine, and neuropathic pain.
What does a visit to the clinic entail?
"We start with a thorough diagnosis based on the symptoms that the patient describes," Souayah said. This may include a neuropsychology test, electrodiagnostic testing that includes a nerve conduction study and needle EMG, an MRI, and maybe an ENT exam.
The patient will also be seen by a neuropsychologist who will test the patient to check what domain of the memory or cognitive function is affected.
What treatments are prescribed?
It depends on the symptoms and test results, he said. It can be anything from pain medication to physical or cognitive therapy.
Do most patients eventually get better?
Yes. Souayah said he saw patients slowly improving especially in cognitive function, migraine headache, and neuropathic pain.
Although the clinic has seen a rise in demand for services, it's continuing to recruit new patients with long-term COVID symptoms.
The clinic has always been free to patients. It bills insurers for service, be it private insurance or Medicare/Medicaid, but asks nothing of those seeking treatment, even if they have no insurers to send a bill.
It is open to all comers.
Answers to 25 common COVID-19 vaccine questions
Vaccinations for COVID-19 began being administered in the U.S. on Dec. 14, 2020. The quick rollout came a little more than a year after the virus was first identified in November 2019. The impressive speed with which vaccines were developed has also left a lot of people with a lot of questions. The questions range from the practical—how will I get vaccinated?—to the scientific—how do these vaccines even work?
Keep reading to discover answers to 25 common COVID-19 vaccine questions.
More From WPG Talk Radio 95.5 FM