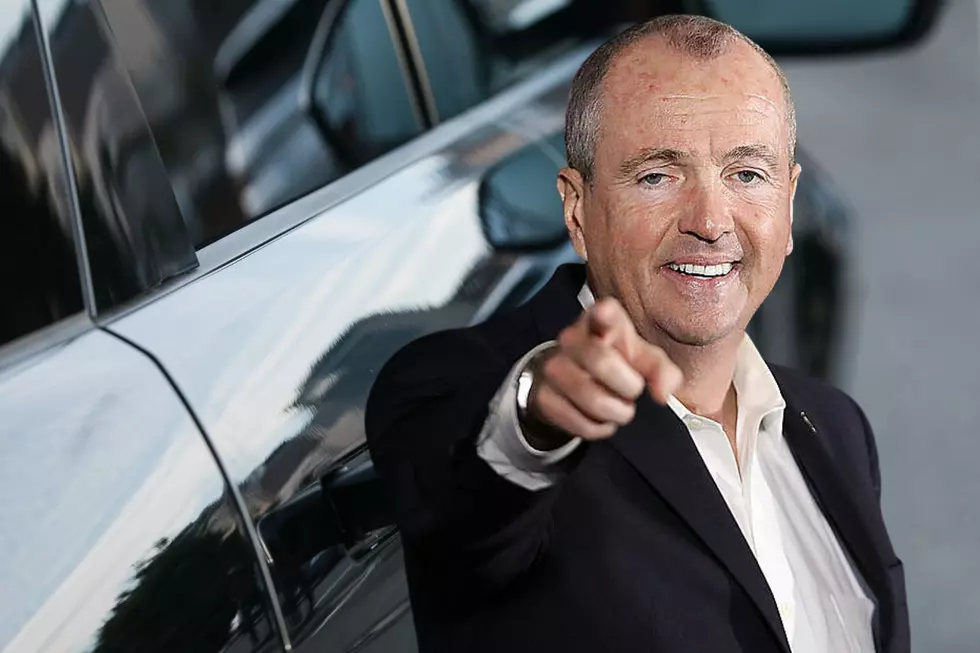 Gov. Murphy's Green Goals For Housing, Cars, Economy Get Pushback
AP/Townsquare Media illustration
NEW BRUNSWICK — New Jersey aims to have its entire economy powered by clean energy, end the sale of gasoline powered vehicles, and greatly accelerate a switch to electric heating of buildings by 2035 under a series of environmental initiatives announced Wednesday that are designed to make the state a national leader in clean energy.
But the ambitious plans presented by Gov. Murphy quickly drew pushback — not only from business groups who called them costly and ill-defined, but from some environmentalists who said they don't move the state away from fossil fuel use quickly enough.
During a speech at Rutgers University, the Democratic governor outlined six steps he said are necessary for the state to become "the next New Jersey."
They include moving up a goal to have the state's economy be 100% powered by clean energy by 2035 instead of the current target of 2050.
Other measures aim to end the sale of gasoline-powered vehicles within that same time frame; install zero-carbon-emission heating and cooling systems in 400,000 homes and 20,000 businesses; and make 10% of all low-to-moderate income properties ready for electric heating and cooling by 2030.
New Jersey would join California, New York, and the European Union in ending gasoline-powered vehicle sales by 2035.
"We are ready to take the next six big steps in our fight against climate change," Murphy said, before quickly addressing the criticism he predicted would come.
"Now, let me make one thing perfectly clear at the outset before the right-wing meme-makers go off: No one is coming for anyone's gas stove. No one is walking into anyone's kitchen. No one is going to be forced to do anything, in any way."
Murphy said the moves are about "giving consumers more choices and more chances to join us in creating a cleaner, more sustainable, and more affordable energy future."
They also include convening a study on the future of natural gas utilities with utilities regulators and others who would be affected; spending $70 million toward lowering consumer costs for medium- and heavy-duty electrified vehicles; and proposing new flood protection rules along rivers and coastlines.
Critics wasted little time objecting to the proposals.
The New Jersey Business and Industry Association said that requiring all electric vehicle sales within 12 years "seems impractical, if not impossible, when you consider the lack of charging infrastructure and planning for it."
"Such a policy also begs the obvious question of where all this increased power will be sourced from," the association said in a written statement.
The group also called natural gas "an essential fuel for both heating and electricity production."
"It cannot simply be willed into non-existence, especially under expedited and arbitrary deadlines," the statement said.
Several environmental groups also took issue with the proposals, saying New Jersey is not moving quickly or ambitiously enough to combat climate change and end fossil fuel use.
Matt Smith of Food & Water Watch New Jersey said Murphy is not using his authority to stop new fossil fuel projects, with six recently approved and seven more pending.
"You cannot tout your clean energy goals and build new sources of dirty energy at the same time," he said.
Jeff Tittel, retired head of the New Jersey Sierra Club said the governor won't stop fossil fuel projects, "so this is just more hot air."
"This proposal is more about public relations and his national political ambitions than it is about climate change," Tittel said.
Amy Goldsmith, state director of Clean Water Action, said if the governor truly wants to become a national leader in clean energy, he needs to "stop advancing fossil fuel projects and move even faster towards comprehensive rule adoptions and a truly equitable green economy future."
Activists and residents of largely minority areas in Newark, Kearny and Woodbridge are battling proposed gas-fired power plants in their areas, and waiting for the state's environmental justice law to take full effect. Murphy said Wednesday the law could go into effect in April, a day after the state environmental protection agency set June as the implementation date.
The initiatives also drew support from some environmental groups and solar panel providers.
"Cars and trucks will be cleaner and more affordable, and many of the measures announced today will be supercharged by the Biden administration's landmark clean energy plan," said Mary Barber, state director for the Environmental Defense Fund. "Gov. Murphy sees the road ahead and is entrusting Garden State residents to make climate-friendly choices and put pedal to the metal in the 21st century economy."
How much does the average NJ home cost? Median prices by county
Everything is costing more these days — and housing is certainly no exception in New Jersey.
Data for 2022 from January through August, compiled by New Jersey Realtors, shows that South Jersey has been seeing homes hit the market and sell in less than a month, on average.
Median prices for single-family homes have reached $500,000 and above in nine counties in North and Central Jersey.
All but two counties have seen houses go for more than the list price, on average, this year.
What would happen to NJ if we were attacked by nuclear weapons?
We used
NUKEMAP by Alex Wellerstein
to see what would happen if a nuclear warhead hit New York, Philadelphia, Washington or New Jersey.
The models show what would happen in aerial detonation, meaning the bomb would be set off in the sky, causing considerable damage to structures and people below; or what would happen in a ground detonation, which would have the alarming result of nuclear fallout. The models do not take into account the number of casualties that would result from fallout.
More From WPG Talk Radio 95.5 FM