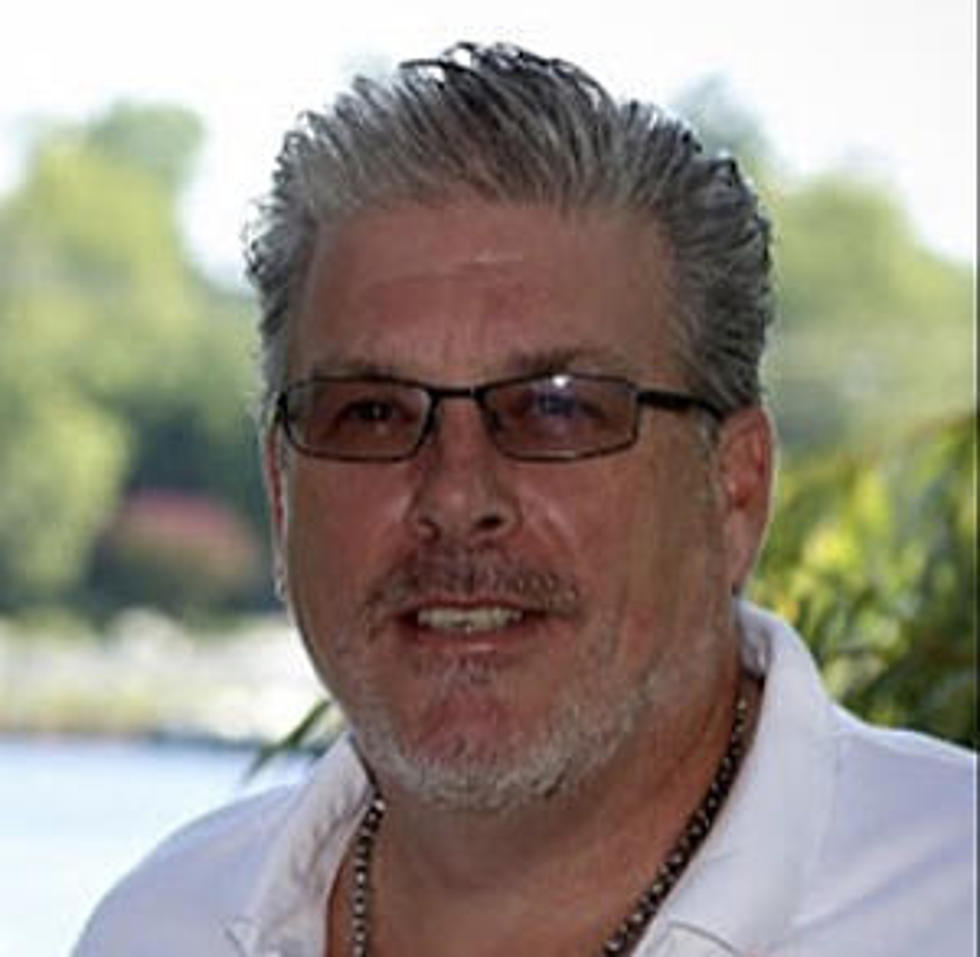 Hamilton Joins Atlantic County Court System With Bipartisan Vote
Hamilton Township Mayor Charles Cain
READ THROUGH THE ENTIRE COLUMN. WE HAVE ADDED AN EXTENSIVE COMMENT FROM ATLANTIC COUNTY EXECUTIVE DENNIS LEVINSON.
This is the news that Atlantic County Executive Dennis Levinson has been waiting for.
Hamilton Township has officially voted to join the new Atlantic County consolidated court system.
Impressively, in our current politically divided times as a nation … Hamilton Township did so with a bipartisan, 5-0 unanimous vote.
This is a credit to the 3 Republicans and 2 Democrats, which comprise the Hamilton Township Committee.
This is not the first era that the Hamilton Township Committee has demonstrated the capacity to act in a bipartisan - even nonpartisan- manner.
Previously, when Hamilton Township Mayor Charles Cain and then Committeeman Dr. Harvey Kesselman were in office together … they always acted in the best interests of the citizens of Hamilton Township.
To their credit, party labels didn't mean a lick and politics played no role in their elective public service. It was both rare and refreshing then. The same can be said about last night's critical vote.
Our own investigation has concluded that Hamilton Township taxpayers will save more than $ 600,000 per year by joining the consolidated Atlantic County court system.
Mayor Cain also successfully negotiated a number of other concessions to the direct benefit of Hamilton Township.
We caught up with Hamilton Township Mayor Charles Cain right after last night's historic vote:
"Hamilton sent a clear and decisive message supporting our County Executive's (Dennis Levinson) vision to bring significant tax relief to Township Residents by joining the County Municipal Court System," said Mayor Cain.
"With rising wages, health care and pension costs, regionalization of services is the last frontier for municipalities to provide significant tax relief to its residents while maintaining essential services," concluded Mayor Cain.
Hamilton Township becomes the jewel in the crown for Levinson's municipal consolidated court system plans, with its overall size and geographic location in the County.
With Hamilton Township enthusiastically on board, Levinson has succeeded in bringing all three large growth communities (Egg Harbor Township, Galloway Township and Hamilton Township) to agree to consolidate.
This will encourage other Municipalities who have been waiting in the sidelines to join the shared services arrangement.
Without Hamilton Township on board, Levinson's consolidation efforts could have crashed and burned.
Upon successful implementation, this will be Levinson's most significant achievement in the arena of consolidation and shared services in Atlantic County.
Message from the County Executive Dennis Levinson
NOTE: Some municipalities have not even been willing to listen to a proposal from the Atlantic County government regarding the consolidation of all municipal courts. That's beyond close-minded. At least listen.
FYI. Mayor Cain was adamantly opposed to this proposal until he took the time to listen and do his due diligence.
MESSAGE FROM ATLANTIC COUNTY EXECUTIVE DENNIS LEVINSON
Hamilton Township has approved a resolution to participate in the countywide municipal court system. It joins Egg Harbor Township, Galloway Township, Ventnor, Linwood, Northfield, Weymouth Township, and Estell Manor. A number of other towns have expressed interest and are reviewing the county proposal.
We are still very willing to make our presentation to any town at an open public meeting so the residents can listen, ask questions and provide feedback to their municipal officials.
We have been completely transparent from the beginning. Our goal is to reduce duplication and save taxpayer dollars which are projected to be 30-40% a year on average. However, the more towns that participate the greater the savings.
We are now ready to proceed in establishing our two committees (personnel and governance/operations). We will also begin making some necessary renovations to the historic courthouse in Mays Landing where in-person cases will be heard while the New Jersey Superior Court handles the installation of  IT equipment for virtual proceedings.
Our goal is to have the new court system in place in January 2022. Atlantic County will be the first county in the state to provide such a system, serving as a model for this new shared service.
Jersey Shore Businesses We've Lost During COVID
100 Best Jersey Shore Beach Views
More Cape May County, NJ, News