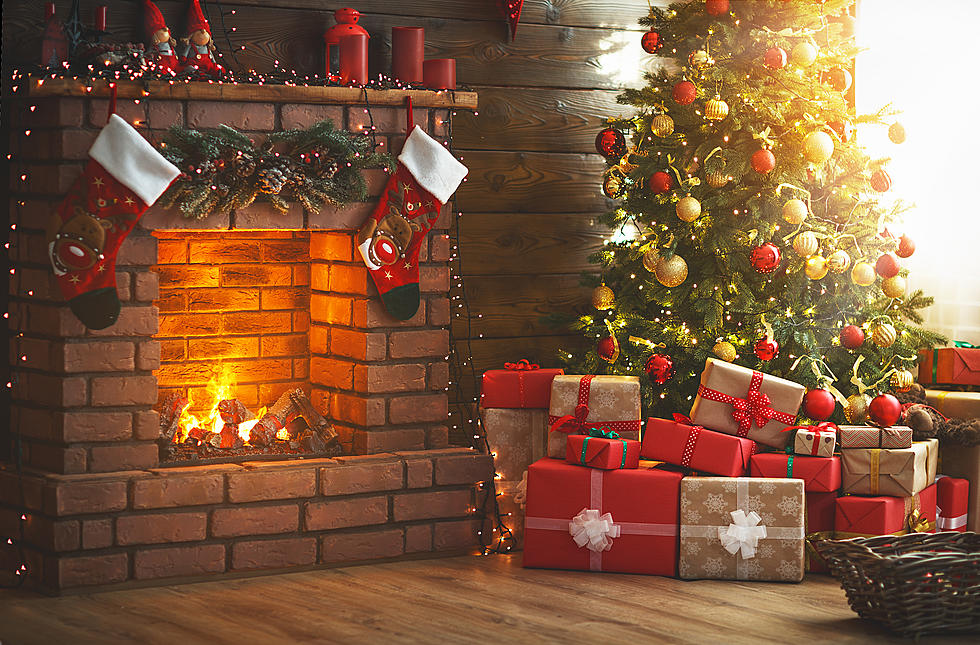 Harry Hurley: A Christmas Story
evgenyatamanenko
What is the The True Meaning of Christmas?
The true meaning of Christmas is a phrase that began to appear in the mid-19th century. It wasn't even discussed in this manner prior to this time; because Americans had a different set of priorities.
This was the time that you can actually chart America's shift towards "Santa Claus" and gift giving and away from the celebration of Christ.
The giving of gifts used to be about giving to the poor and needy without any expectation of receiving anything in return.
This morphed into gift-giving for all, regardless of need. This is a practice that almost everyone does on this special day each year.
I am a charter member of this hypocrisy. Personally, it gives us great joy to gather as a family and exchange gifts and enjoy our special time together and have a wonderful meal together … which we do on Christmas Eve.
As our children became adults, we began making Christmas Eve our own materially, modern day version of Christmas.
The True Meaning of Christmas for many is still about celebrating the birth of their Savior.
For many others, it's about the culmination of one day that they spend weeks getting ready for.
A day of gluttony which ends by everyone both spending a lot of money and eating too much.
This no doubt happens for most of us, but, it would be a shallow interpretation to accept this as the true meaning of Christmas.
The poem A Visit from St. Nicholas (1822) helped popularize the tradition of exchanging gifts, and seasonal Christmas shopping began to assume economic importance. Harriet Beecher Stowe criticizes the commercialization in her story "Christmas; or, the Good Fairy".[1]
This is found in The American Magazine, vol. 28 (1889):
To give up one's very self – to think only of others – how to bring the greatest happiness to others – that is the true meaning of Christmas.[2]
These words are uniquely associated with Charles Dickens' A Christmas Carol (1843), in which a mean, old miser named Ebeneezer Scrooge is taught the lesson of the true meaning of Christmas by three ghostly visitors who review his selfish past and give him a glimpse of his future … if he doesn't change his cruel, self-centered ways.
The phrase The True Meaning of Christmas also appeared in the the 2003 Urbi et Orbi address of Pope John Paul II, "The crib and the tree: precious symbols, which hand down in time the true meaning of Christmas!"[3] 
Pope John Paul II was one of my favorites.
From my perspective, the true meaning of Christmas is about focusing on the important things in life. A life, that we find with each passing day is flying by so quickly.
It's about spending time with family. It's about appreciating how much we have to be thankful for.
It's about remembering to remember our family members, friends, professional colleagues and our community.
The Christmas spirit has the power to bring the best out of all of us … regardless of your religion. It's a universally inclusive day.
Christmas time also makes me think about the past year in review. To reflect on what was and prepare for what is about to be.
It's a different kind of Christmas this year as the COVID-19 virus in general and the Omicron variant in particular  has impacted our society and our way of life in so many ways.
It has kept some family members and friends apart this Christmas. It has altered many plans. It's cancelled thousands of airplane fights yesterday and today.
There are presently about 330,000,000 people in America. 75 percent of Americans do not work on Christmas.
In the relentless, non-stop, high tech and divided nation that we presently live in, perhaps today … Christmas Day can become the one day each year when we also think about being more kind to one another.
This is my Christmas Story.
AUTHOR NOTE: In my story, no one gets their eye shot out with a Red Ryder, carbon action, 200 shot range model air rifle with a compass on the stock.
My homage to "Ralphie" and his "A Christmas Story."
Merry Christmas to all … and, to all a good night!
NOTE: Immediately following my article are two fantastic Christmas Photo Galleries from my Townsquare Media colleague and friend, Heather DeLuca.
'Christmas Vacation' Movie Characters As Atlantic County, NJ Towns
There are few Christmas movies where so many different personalities converge more than 'Christmas Vacation'. What if characters like Clark and Ellen Griswold, and Margo and Todd Chester, and Cousin Eddie were towns in Atlantic County, New Jersey? Where would they thrive?
18 Stores and Restaurants Atlantic County Wishes Santa Would Bring This Christmas
This Christmas, we're thinking bigger for Atlantic County than what Santa Claus can fit in his sleigh, but 'tis the season and these stores and restaurants would make great gifts for the locals.
The 20 Largest & Most Successful Employers In New Jersey
More From WPG Talk Radio 95.5 FM