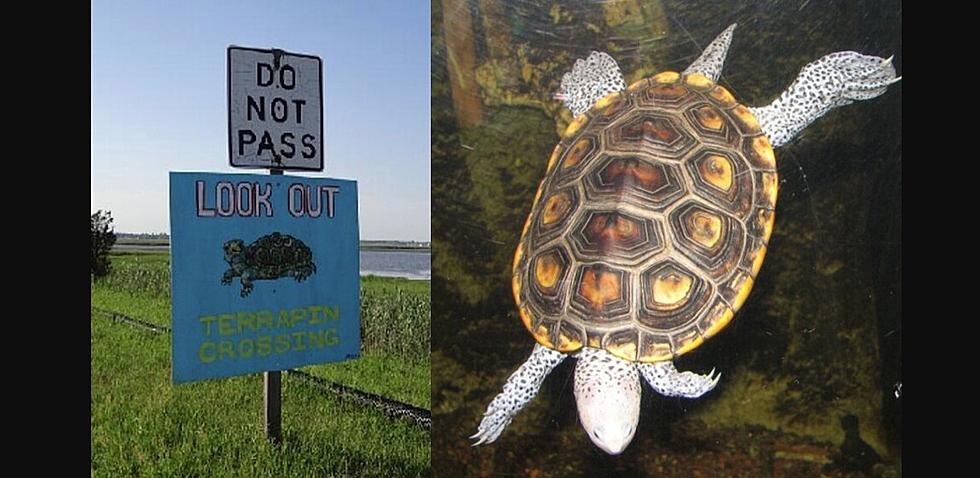 Help Save Nesting Turtles on the Margate, NJ, Causeway
YouTube/Margate Terrapin Rescue Project
The annual turtle nesting season is coming to South Jersey's back bays and so is tourist season. Unfortunately, that's a potentially deadly combination for the terrapins.
Year after year in late spring, female turtles haul themselves up out of the bay to find a place to nest on land. The female turtles climb up on land to dig a hole in the ground above the high tide line where they can lay their eggs.
In the process, many times they encounter dangerous situations crossing busy roads like the Margate Causeway.
Because turtles are long-lived species that mature slowly and have fairly low reproductive outputs, the survival, and longevity of adults, especially females, are critical to the survival of populations.
Locally, the Northern Diamondback Terrapin is the kind of turtle you are most likely to see trying to cross the road in South Jersey.
The Wetlands Institute personnel documented over 10,000 terrapin roadkills between 1989 and 2011.
Margate Terrapin Rescue, a group of local volunteers dedicated to installing and maintaining corrugated plastic piping to keep the turtles from getting on the causeway, is asking for your help with their annual project.
Volunteers are needed for the 9th annual Roadside Barrier Installation and Repair Day, Saturday, May 6 beginning at 8 am to install and do maintenance on the piping.
Your donation of these used items in good condition is appreciated: rakes, shovels, drills, and trench shovels.
See more information about Margate Terrapin Rescue.
50 Amazing New Jersey Kids Who Are Absolutely Adoptable
Here are 50 awesome New Jersey kids who are absolutely adaptable!
South Jersey Best Tattoo Joints, According to Listeners
More From WPG Talk Radio 95.5 FM