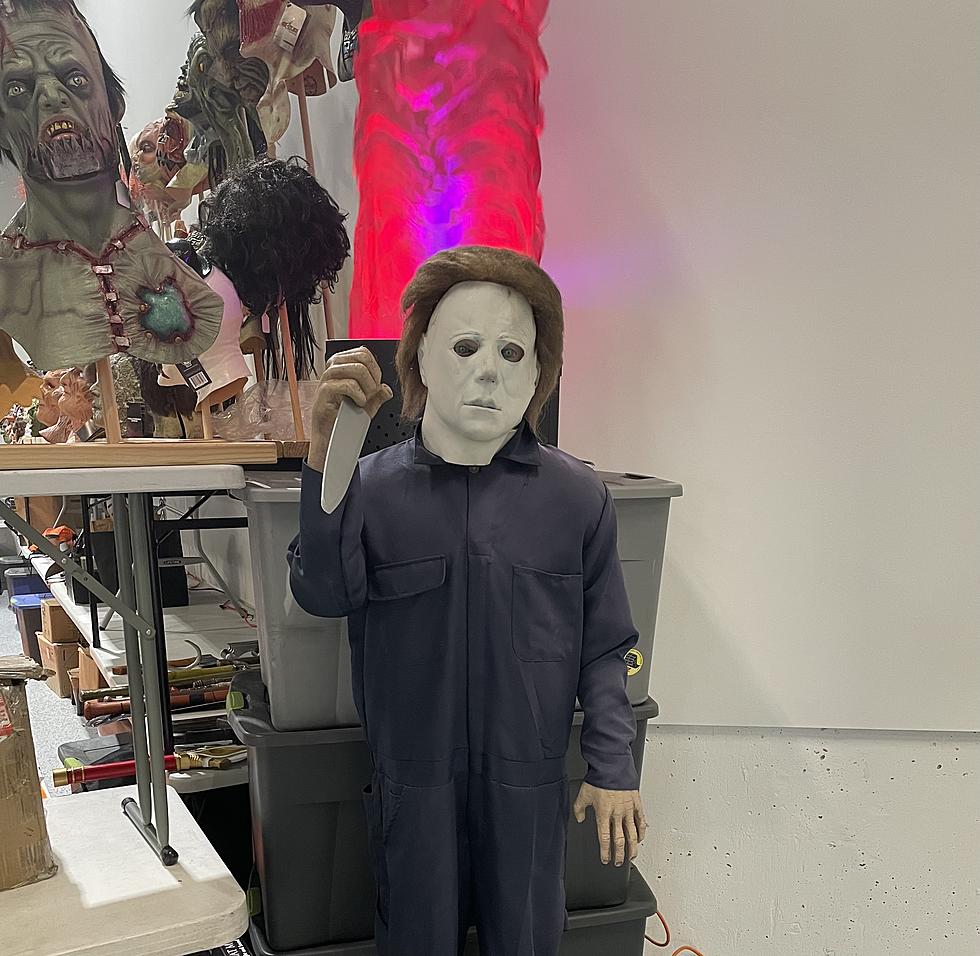 HorrorCon & Film Festival – The Stars Are In Atlantic City, N.J.
Don P. Hurley photo.
The New Jersey HorrorCon & Film Festival is taking place through tomorrow, Sunday, March 26, 2023 at The Showboat Atlantic City.
The much anticipated event is taking place at Showboat's "The Terminal." It is a great, new meeting and convention space, which is being used for only the second time.
There are great opportunities for fans of this genre.
For example, Michael Pare, "Eddie Wilson" from the iconic "Eddie and The Cruisers" is in attendance. My Brother Don is at this weekend's event and he has conducted interviews with Pare, Clint Howard and others.
Pare is most well known from his lead title, starring role in the two "Eddie and The Cruisers" movies, however, Pare has also appeared in a number of horror genre movies that are detailed in the photo directly below:
For your information and planning purposes, these stars have been friendly and engaging with their fans.
Autographs and merchandise are for sale.
Here is Clint Howard, from today in Atlantic City. He has been acting since he was a young child, starring in the wonderful television series "Gentle Ben" from 1967-1969, which featured great weekly stories from the Florida Everglades.
In Don Hurley's interview yesterday with Clint Howard, Don shared with us some great stories from Clint.
Such as, they put cookies in his pockets so "Gentle Ben" world follow "Mark" aka Clint Howard around.
Here are the answers to some great questions that we've always wanted to know the answer to, Don was able to obtain from Clint Howard.
First, no, Clint Howard was not afraid of "Gentle Ben," whose name was "Bruno."
Also, if you think there's been some lifetime of competition between brothers Ron Howard and Clint Howard… You would be sorely mistaken.
Clint confirmed that they are hundred percent supportive of each other and they have been for a lifetime. There is no competition between them whatsoever.
Clint Howard is a great actor (for example Apollo 13) appearing in countless roles in more than 50 years in television and the movies.
Clint Howard has more than 247 credits to his name. He is an iconic, wide-ranging career as a character actor.
Don also shared with us that Clint Howard is a genuinely kind and nice man.
There's an old expression about famous people … The bigger they are, the nicer they are.
This certainly holds true for Michael Pare and Clint Howard.
In addition to Pare and Howard, there are so many horror genre stars at The Showboat Atlantic City.
Here are today and tomorrow's show hours:
Saturday March 25th 2023: 10am-7pm
Sunday March 26th 2023: 10am-4pm
On the web at http://NIHORRORCON.COM
Best Meal Served At Great Atlantic City, N.J. Area Restaurants
What Are These Atlantic & Cape May, NJ Communities Best Known For?
More From WPG Talk Radio 95.5 FM