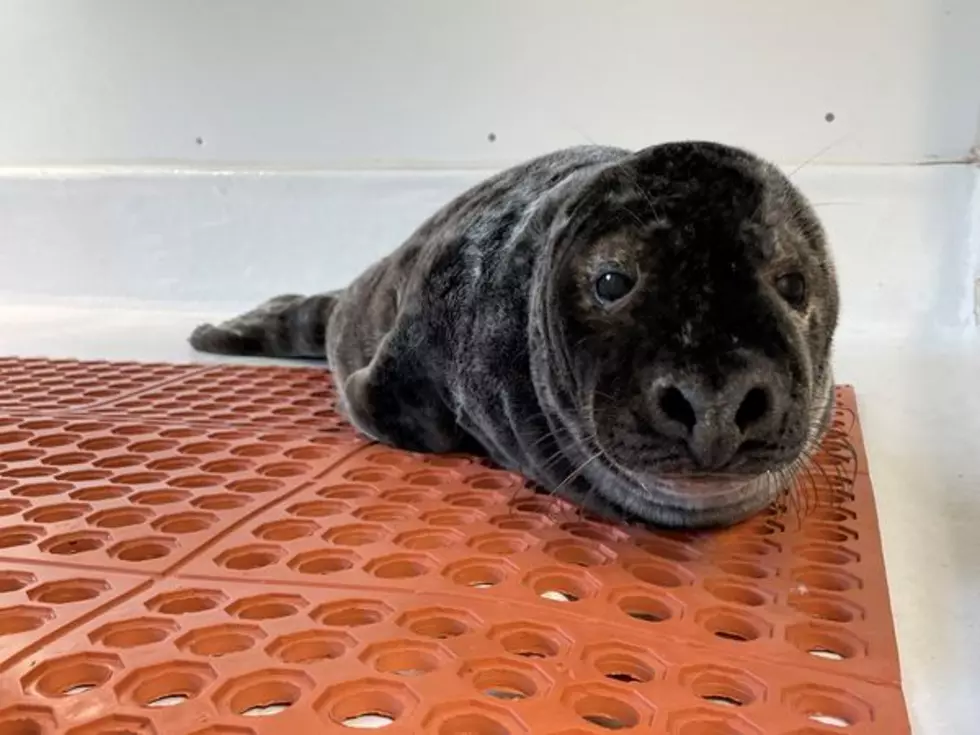 Hungry Grey Seal Pup Found on Avalon, NJ, Beach is Recovering at Stranding Center
Grey seal pup found on beach in Avalon (Photo Credit: MMSC Facebook)
AVALON — The Marine Mammal Stranding Center in Brigantine received a new patient, its first grey seal of the season.
According to its Facebook page, the male grey sea pup was discovered on the beach at 48th Street on Feb. 1.
The center stated that the pup was still covered in his white birthing coat (lanugo), putting his age at approximately 4 to 5 weeks old, and weighing 36 lbs.
"This little pup likely did not learn how to eat on his own after being weaned from his mother," the center said.
Grey seals only nurse for about two weeks, and once they are weaned, they are completely independent.
Grey seal pups weigh about 30 to 35 lbs. when they are born, but by the time they are weaned, they can triple their body weight.
The pups live off their fat reserves as they learn to hunt for fish on their own.
"It seems this little one wasn't successfully feeding himself, so he dropped back down to close to birth weight by the time he completed his 400-plus mile marathon swim from the pupping grounds in Maine to New Jersey," the center stated on Facebook.
The pup was taken to MMSC's ICU and given fluids, and assist-feeding fish. He was treated for a respiratory infection, and the good news is that he is now eating on his own.
He will stay at MMSC until he has fully recovered and gained more weight before being released back into the wild.
MMSC thanked all the caring people who have donated for the care of this little seal, giving him a second chance at life.
Anyone who would like to make a donation to MMSC this seal season may do so here.
OMG! Cutest pets in New Jersey!
More From WPG Talk Radio 95.5 FM