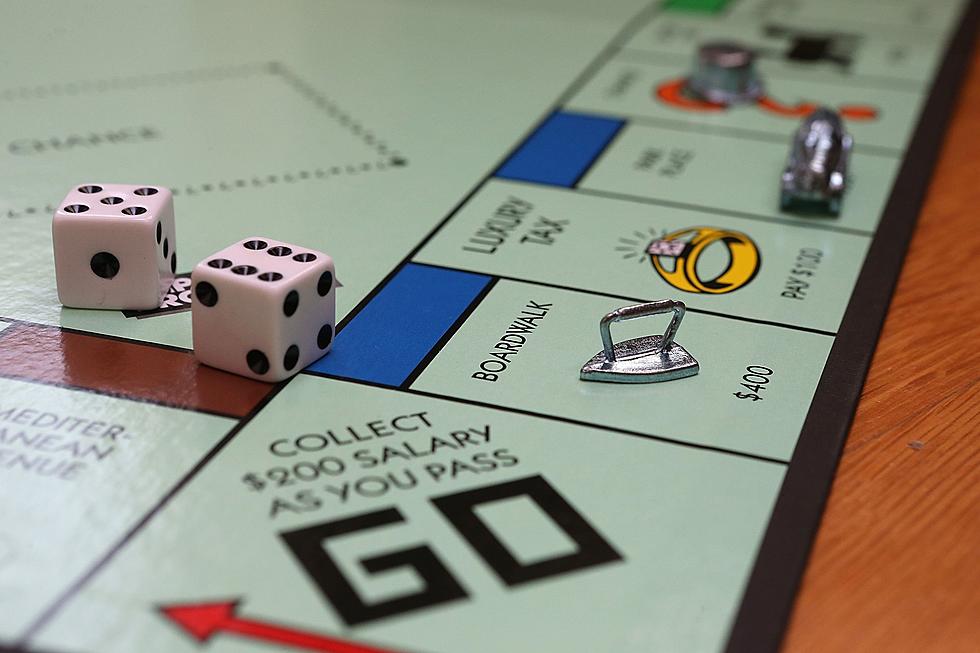 Hurley: Are 'The Smalls' The Worst In Atlantic City History?
Justin Sullivan, Getty Images
HARRY HURLEY OPINION EDITORIAL
Do the worst Atlantic City Mayor and Superintendent of Public Schools in history currently live under one roof?
This question is entirely subjective and totally in the eyes and ears of the beholder.
Meet the husband and wife team of Marty and La'Quetta Small.
Marty is the Mayor of Atlantic City and La'Quetta is the current Superintendent of Public Schools.
It is beyond a normal person's comprehension that these two are the chief executive officers, responsible for more than $ 500 million per-year in taxpayer spending.
The political patronage at both the city and public schools system is considered to be the worst it's ever been.
The Atlantic City Board of Education has made it a habit of employing the "Doctrine of Necessity" because members are conflicted from voting on various important matters.
This includes many board members who can't even vote on the annual schools budget because they have direct relatives employed in the district.
The annual school budget is proposed to be in excess of $ 287 million for the next school year.
That's beyond outrageous. It's nearly $ 50,000 per-pupil per-year.
Marty joins La'Quetta in turning the City of Atlantic City into an "employment agency" for family and friends.
The running joke around Atlantic City is that The Small's have already hired all of their close, friends and family members… So, now they are hiring ex-wives.
Last week Atlantic City Councilman George Tibbitt publicly asked if Atlantic County Executive Dennis Levinson would be willing to help Atlantic City, "as Mayor Marty Small has broken Atlantic City beyond repair."
Tibbitt said on-air last week, "How can a city of only 48 blocks have an annual budget for the city and public schools of more than a half a billion dollars per-year?"
Competent Chief Executives are supposed to make those around them better. That is not the case in Atlantic City.
Marry Small has also engaged in blatant retaliatory actions. One unambiguous example is the case of John Devlin.
Devlin is a career retired Atlantic City police officer. A more than 20-year current member of the Atlantic City Board Of Education, where he is the dean of the board. Devlin is also the immediate past chairman of the Atlantic city municipal utilities authority.
Marty Small led a retaliatory effort to have Devlin removed from the AC MUA.
This resulted in Councilman Tibbitt declaring on air, that "Mayor Marty Small lied to us  and John Devlin is owed a public apology" … Which Tibbitt did provide to Devlin.
It was so completely unacceptable what Small had done to Devlin, that Tibbitt publicly apologized to Devlin … despite knowing full well that Devlin has a massive lawsuit pending against Small, other city employees, and the City of Atlantic City.
In yet another profile in courage, La'Quetta Small actually kicked the award-winning Stockton University out of the Atlantic City Boathouse, despite the fact that this facility is almost never used.
Devlin has kept a watchful eye on both of The Small's, specifically commenting about LaQuetta Small's job performance as Superintendent.
About the job that La'Quetta Small has done, Devlin said:
"I want to say that we have some of the best teachers and staff in the state; however attitude reflects leadership. I would follow the facts to generate my opinion."
La'Quetta Small "is they'll highest paid Superintendent in Atlantic City history; there has been a biblical drop in student population; We can't retain students; a significant increased level of violence; staggering chronic absenteeism;  no teacher contract; staff morale is down; zero communication with board members and no transparency to name a few."
"In my humble opinion Atlantic City school has declined from the days of Fred Nickles and his leadership," said Devlin.
Best Meal Served At Great Atlantic City, N.J. Area Restaurants
What Are These Atlantic & Cape May, NJ Communities Best Known For?
More From WPG Talk Radio 95.5 FM