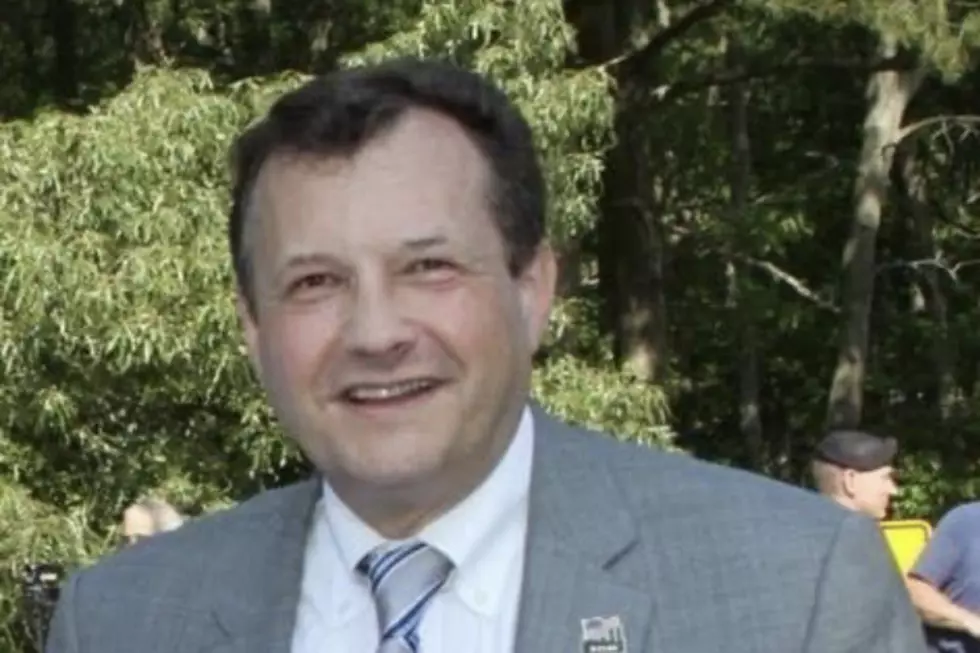 Hurley: John Risley Will Leave New Jersey Assembly Race
Atlantic County Commissioner John Risley Campaign Photo
Atlantic County Commissioner John Risley Campaign Photo
In a "Hurley in the Morning" exclusive, we have confirmed that Atlantic County Commissioner John Risley is leaving the race for the New Jersey General Assembly in District 2.
Here are the first public comments from the Republican presumptive nominee for New Jersey State Senate, Vince Polistina.
"I received a very gracious call from John Risley indicating that he is going to pull his name from consideration for the assembly at this Saturday's convention. I want to thank John for once again displaying his selfless support for the Atlantic County Republican Party.
I look forward to John's support in this campaign and working with him in our collective efforts on behalf of Atlantic County families, said Polistina.
Risley was the Republican nominee for Assembly in 2019 and waged a near winning campaign.
Risley and former Brigantine Mayor Phil Guenther led throughout most of the vote count in 2019 ... losing only after Craig Callaway's vaunted vote-by-mail effort was factored in.
Callaway supported Assemblyman Vince Mazzeo and John Armato in 2019. Callaway had immediate remorse.
Callaway has previously confirmed on "Hurley in the Morning" that his organization will not be supporting Mazzeo and Armato this year.
Regarding Risley's unselfish decision, this is exactly the kind of person that he has always been.
Risley is a team player. His party loyalty has never been called into question.
This decision is particularly excruciating, because Risley came so close to winning a seat in New Jersey New Jersey legislature in the immediate past election cycle.
It makes Risley's decision to forgo a run this year, all the more unselfish.
Risley will earn much respect at thus Saturday, March 20, 2021 Atlantic County Republican Convention.
This now leaves Don Guardian, Claire Swift (who Polistina has endorsed), along with Jesse Kurtz for the two Assembly nominations.
Polistina, Guardian and Swift are now poised to sweep the three legislative endorsements on the first ballot.
Here is a public statement that I have received from John Risley as follows:
New Jersey residents charged in Jan. 6 Capitol riot (in alphabetical order)
COVID relief for NJ municipalities: How much is your town getting?
The American Rescue Plan signed by President Joseph Biden awards $10.2 billion to New Jersey. Here is a a county-by-county and town-by-town breakdown.
More From WPG Talk Radio 95.5 FM