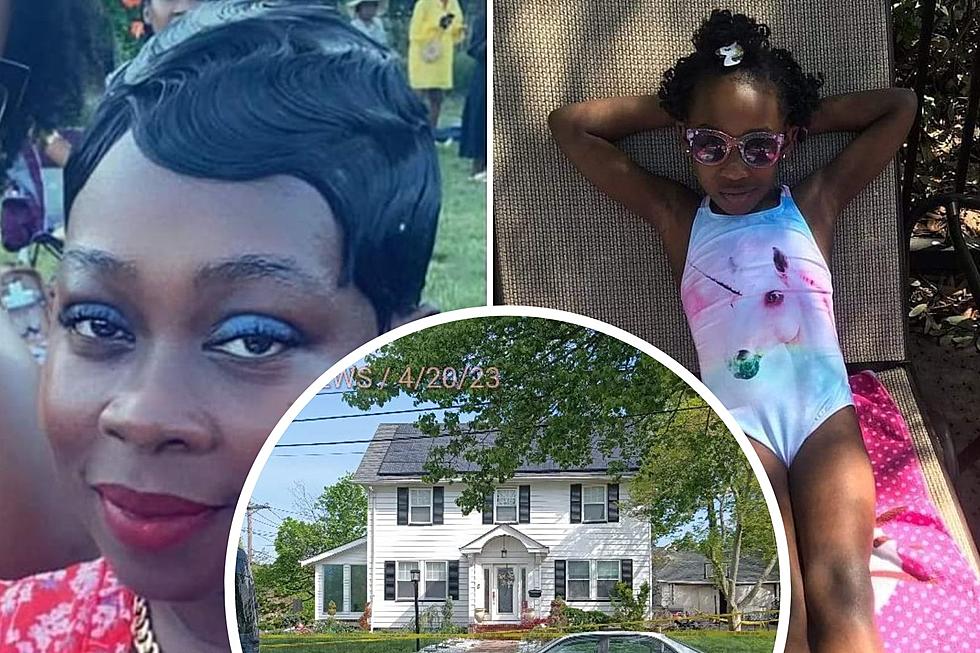 'Jealous' brother-in-law arrested: NJ woman, 9-year-old daughter found axed to death
Keisha Morrison, Kelsey Morrison (Niy Scott via Facebook) Morrison home on West 7th Ave in Roselle (Kyle Mazza/UNF NEWS)
🔴 Keisha Morrison and her daughter were found dead inside their Roselle home
ROSELLE — The investigation continues into the deaths of a mother and her 9-year-old daughter inside their Roselle home as pieces of what happened Wednesday come together.
Authorities have arrested the live-in brother-in-law of the slain mother although officials have not announced homicide charges against him. Relatives told the media that the mother's husband found his family's bodies wrapped in bedsheets next to an ax that had been used to kill them.
The Union County Prosecutor's Office has not yet released details about their deaths but  Linden Mayor Derek Armstead and several family members identified the victims as Keisha Morrison and her daughter Kelsey Morrison.
The slain mother's brother-in-law, Everoy J. Morrison, 44, of Roselle, has been identified by authorities as a person of interest.
Maryland State Police said he was stopped Wednesday afternoon off Route 695 northwest of Baltimore while driving a BMW 750.  He was being held on stolen vehicle charges at the Baltimore County Detention Center
Brother-in-law lived in the basement
Keisha Morrison's sister-in-law, Atasha Scott, told NBC 4 New York that Everoy Morrison had lived in the basement of the home for two years but was recently told to move out. Scott said that the family became "uncomfortable" with Everoy's presence and said he may have been jealous of his brother's life.
Scott said her brother, Gary Morrison, found the bodies of his wife and daughter wrapped in bedsheets under a bed. He also discovered an ax between two mattresses.
Kelsey Morrison would have turned 10 on Sunday and was going to celebrate with a trip to Disney World, Scott told News 12 New Jersey.
Dan Alexander is a reporter for New Jersey 101.5. You can reach him at dan.alexander@townsquaremedia.com
Click here to contact an editor about feedback or a correction for this story.
Biggest NJ company layoff notices in 2022 and 2023
In some cases, workers may be offered back their jobs or transfers to different locations.
Here's a look at more than a dozen of the biggest announcements within two years.
Play ball NJ: These MLB pros are from New Jersey
A fair amount of New Jersey born baseball players have made it to the majors. These pros, active to start the 2023 season, all have NJ roots.
Up or down? Average property tax changes in NJ in 2022
Below are the average property tax bills for every municipality in New Jersey last year.
The towns are listed from the biggest cut in the average bill to the highest increase. On the county maps, the deeper red color means a higher increase above 2% whereas the darker green signifies a smaller increase or a reduction.
Each listing also shows how the average tax bill is split among the county, school and municipal governments.
More From WPG Talk Radio 95.5 FM