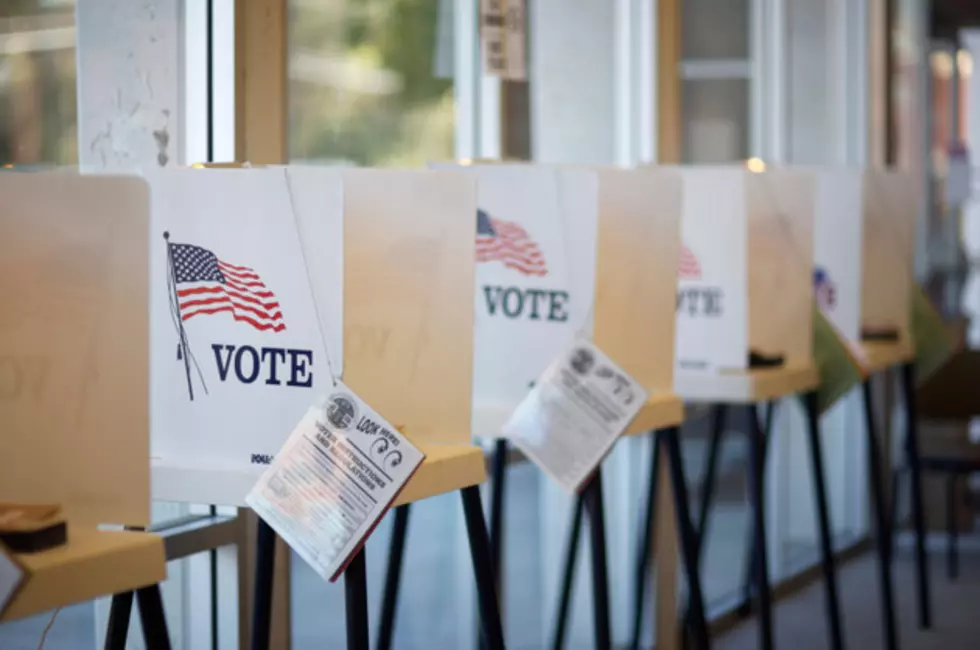 June Primary a Month Away, But NJ Voters Still Undecided
ThinkStock
With only about a month to go before the June 6 New Jersey primary, a new poll finds the leading Democratic candidate for governor is ahead of the leading Republican gubernatorial candidate, but most voters don't know anything about either one of them.
"Democratic frontrunner Phil Murphy has a comfortable lead over Republican leader Kim Guadagno in the race for governor," said Mickey Carroll, the assistant director of the Quinnipiac University poll. "He gets just about half of the total vote and he beats her 2 to 1. It's all him."
But Carroll is quick to point out 52 percent of Democrats remain undecided, while 51 percent of Republicans aren't sure who they'll support, and a whopping 57 percent of voters indicate they haven't heard enough about either frontrunner to even form an opinion of them.
"You have to wonder if people in New Jersey have to be reminded that they're supposed to elect a governor this year," he said.
"Undecided or 'don't know' wins both the Democratic and Republican primaries."
Carroll wondered out loud whether there isn't enough news coverage in New Jersey, or most people just aren't interested in the race.
"She's been lieutenant governor, he's spent a zillion dollars on advertising, and yet it apparently hasn't penetrated."
He suggested paid advertising will heavily influence the race for governor, as will social media.
"I'm an old guy; I don't understand social media. But it sure does have an impact," said Carroll.
The poll finds Democratic frontrunner Phil Murphy gets 26 percent while former U.S. Treasury Undersecretary Jim Johnson has 7 percent, Assemblyman John Wisniewski gets 5 percent, state Sen. Ray Lesniak has 4 percent, activist Bill Brennan gets 3 percent and Tenafly Councilman Mark Zinna gets 1 percent.
On the Republican side, Guadagno leads the pack with 23 percent, followed by Assemblyman Jack Ciattarelli with 12 percent.
"To the extent that there's been any movement in the Quinnipiac numbers, it's been Ciattarelli's: He moved up from single digits to low double digits," said Carroll.
After Ciattarelli, the poll finds Nutley Commissioner Steve Rogers gets 5 percent support, while entrepreneur Joseph Rullo gets 3 percent.
In a Murphy – Guadagno face off, women favor Murphy 53 to 20 percent, while men support him 47 to 30 percent.
The poll was conducted from April 26 to May 1 of 1,209 New Jersey voters, with a margin of error of +/- 2.8 percentage points. The survey includes 519 Democrats with a margin of error of +/- 4.3 percentage points and 331 Republicans with a margin of error of +/- 5.4 percentage points.
More From WPG Talk Radio 95.5 FM