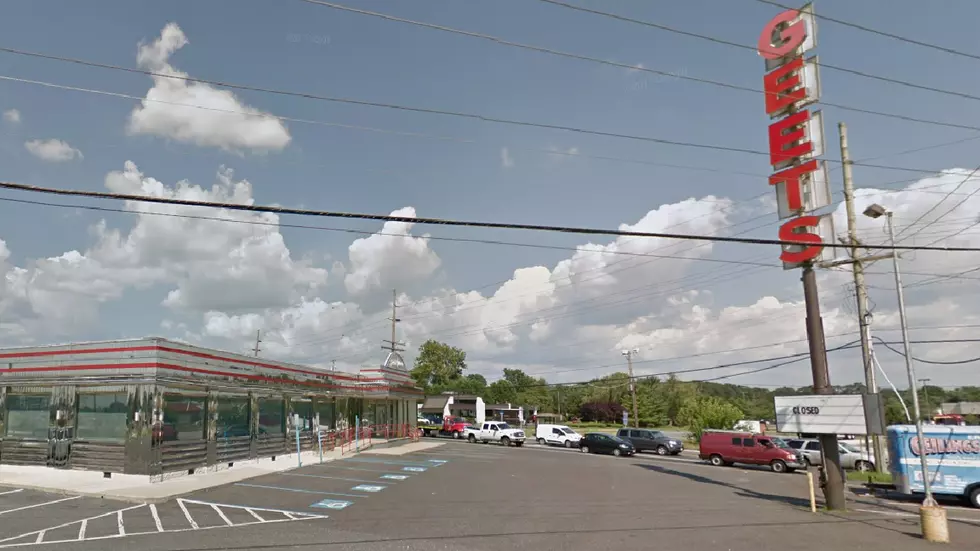 Landmark South Jersey Diner Set to Reopen
Geets Diner, Williamstown - Photo: Google Maps
If you are a fan of South Jersey diners, there is some good news to report: a legendary eatery is set to reopen its doors after being closed for the past 18 months.
Back in the day -- we're talking about before an era of an app on your phone or a GPS device barked directions at you -- you had to know how to get to where you wanted to go. And if you did (or didn't) and you were crisscrossing South Jersey, there's a really good chance your directions mentioned Geets Diner on the Black Horse Pike in Williamstown.
Geets' giant red neon sign served as a beacon for decades until the summer of 2016 when the legendary eatery very abruptly (as in people were apparently ushered out in the middle of lunch) closed due to bankruptcy.
But unlike other stories of diners closing and wasting away (i.e. Olga's Diner in Marlton), this story has a happy ending. Geets is reopening.
About six months after closing, a local group bought the diner for $3.9 million and they have been very hard at work remodeling the building and fixing up the property.
Now, Geets is ready to serve up all of the staples of hungry people in South Jersey.
Monroe Township Mayor Dan Teefy, on the township's Facebook page, posted that Geets will be reopening next Monday morning. Mayor Teefy said, "The long anticipated re-opening of our beloved Geets will be on March 12th at 6am. Many thanks to the new owners of Geets for bringing back a true South Jersey Tradition to Williamstown."
More From WPG Talk Radio 95.5 FM