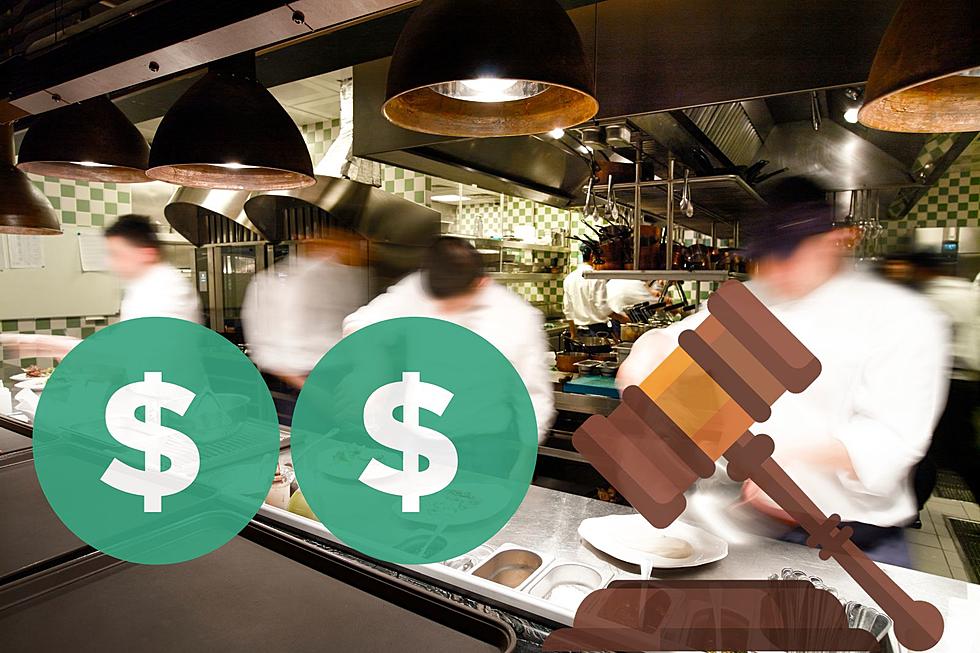 Lawsuit — NJ Restaurant Workers Could Be Owed Big Bucks
Canva/Townsquare Media illustration
The U.S. Department of Labor has slapped a Mexican restaurant chain with a heavy fine and ordered the restaurant to pay over $11 million dollars in back wages.
Dozens of New Jersey employees are owed nearly half a million dollars in back pay.
The Department of Labor says Virginia-based Plaza Azteca cheated back-of-the-house employees out of fair wages by paying them a predetermined amount. These lower-level workers did not receive overtime and based on the hours they worked, often made less than minimum wage.
The settlement involves 40 Plaza Azteca locations nationwide, including the location in Sicklerville, NJ.
68 employees at the Sicklerville location will share back wages totaling $477,996, which averages out to over $7,000 per employee.
"Our investigators found Plaza Azteca knew of its legal obligations to pay workers minimum wage and overtime and keep accurate payroll records and yet, willfully disregarded federal law," said Wage and Hour Administrator Jessica Loomanin a statement.
Concerns were raised in legal proceedings that some of the workers may no longer be employed by Plaza Azteca and have moved out of the area. Many of the workers may have unverifiable immigration status.
The DOL stressed that the back wages would be paid regardless of immigration status.
Solicitor of Labor Seema Nanda issued a stern warning to other restaurant owners who employ the same wage strategies as back-of-the-house workers.
"This outcome sends a strong message to other restaurant industry employers of the costly consequences that can occur when they deprive employees of their full and rightful wages,​" Nanda said in a statement.
Anyone with questions about the settlement or how to receive back pay is urged to contact the DOL Wage and Hour Division at 215-861-5180.
First flakes: When does snow season start in NJ?
Gallery Credit: Dan Zarrow
More From WPG Talk Radio 95.5 FM