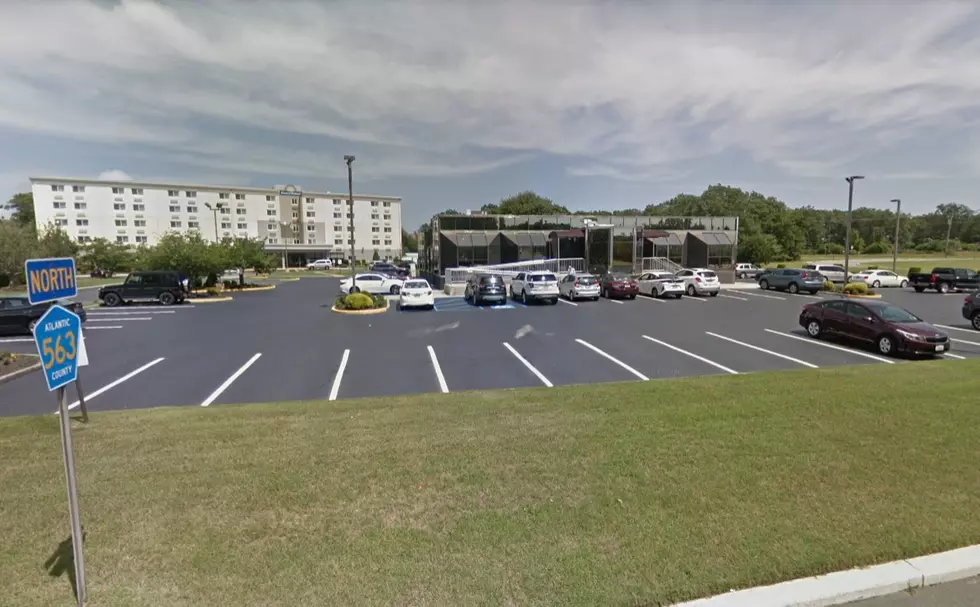 Major Hurley Exclusive Regarding Brigid Harrison & Craig Callaway
Shore Diner - Photo: Google Maps
Hurley in the Morning/WPGTalkRadio.com
This is a rare look inside the belly of the beast of electoral politics. You almost never get to see or hear something this raw and real.
Here's the inside story about what really happened in the run-up to that critical decision. In a Hurley in the Morning / WPGTalkRadio.com exclusive, I have interviewed Craig Callaway, who has confirmed the following explosive details as follows:
At the direct request of Atlantic County Democratic Chairman Mike Suleiman, Craig Callaway and David Callaway agreed to attend a meeting with Brigid Harrison and Suleiman. The meeting took place at The Shore Diner.
This was before Kennedy had entered the race for Congress, in New Jersey's 2nd District.
Harrison was on a roll, highly motivated and directly asked for The Callaway's to work for her campaign. There's nothing at all wrong with that. It's smart politics. Harrison had just recently watched Atlantic County Freeholder John Risley and former Brigantine Mayor Phil Guenther defeat New Jersey Assemblmen Vince Mazzeo and John Armato; only to see Risnley-Guenther lose to Craig Callaway's vaunted "Vote-by-Mail" prowess.
The Callaway "Vote-by-Mail" program can easily be the difference-maker in a race such as this. It's happened time-and-time, again.
Suleiman also asked for Atlantic City Democratic Party Chairwoman Gwen Callaway's endorsement for Harrison.
I have confirmed that Gwen Callaway agreed to make the endorsement, but, only after making it clear that it was her personal endorsement and not that of the Atlantic City Democratic Party.
Before any of this took place, Craig and David Callaway asked Harrison if Amy Kennedy was going to enter the race. According to Craig Callaway, Harrison said, "Amy's not running, she will be endorsing me."
Other than the Gwen Callaway personal endorsement, they did not agree at the time of their meeting to work for Harrison. As the next days transpired, Harrison persistently reached out to Craig Callaway and wanted to close the deal for his support.
Callaway kept her at arms length, because he knew that Kennedy was going to soon enter the race. Callaway believes that Harrison directly lied to him about Kennedy's intentions to run for Congress.
Craig Callaway also advised me that Suleiman told him that he (Suleiman) couldn't endorse Harrison himself, because there was "a candidate of color," Atlantic County Freeholder Ashley Bennett in the race and he couldn't endorse a white candidate because of this.
Suleiman is one of only 2 of the 8 County Chairman who have not endorsed Harrison.
I have also learned and confirmed that Gwen Callaway is rescinding her previous personal endorsement of Harrison. She is poised to formally endorse Kennedy.
Craig Callaway also advised me that Harrison took her defeat at the hands of the Atlantic City Democratic Party in a very temperamental, poor manner. No other candidate seeking the endorsement was even nominated for consideration.
Kennedy won the Atlantic City Democratic Party endorsement (unanimously) by acclamation.
Craig Callaway has also advised that after losing his support, Harrison has pursued a scorched earth approach against Callaway, saying that he doesn't support New Jersey Senate President Stephen Sweeney and Camden County Political Potentate George Norcross.
Calllaway told me that this couldn't be further from the truth. He has no problem whatsoever with Sweeney and Norcross. He said that his problem was with Harrison lying to him about Kennedy.
As this Democratic Primary Election campaign unfolds, this ill-fated meeting at The Shore Diner, and the alleged Brigid Harrison deception to The Callaway's regarding Amy Kennedy could be the Moment of Truth that decided this race on the Democratic side in Kennedy's favor.
Enter your number to get our free mobile app
More From WPG Talk Radio 95.5 FM