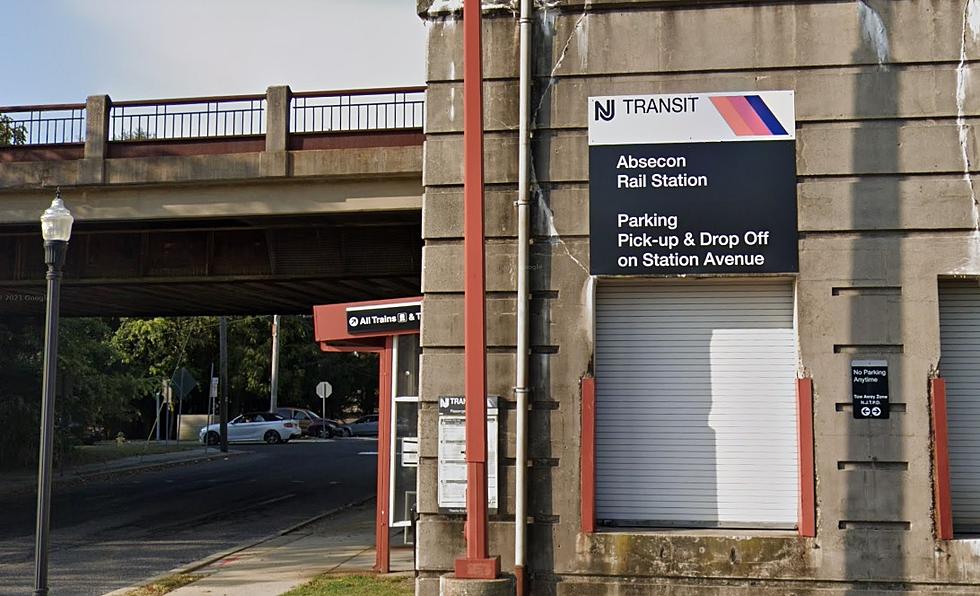 Man Caught on Fire, Charged With Arson at NJ Transit Train Bridge in Absecon, NJ
New Jersey Transit Absecon Rail Station - Photo: Google Maps
A man from Pleasantville is facing charges after a fire was started near train tracks used by New Jersey Transit Thursday morning.
52-year-old Owen C. Mastrocola has been charged with terroristic threats, obstructing administration of law, resisting arrest, and other related offenses.
According to the Absecon Police Department, officers were called to the Absecon train station just after 10:30 when NJ Transit employees reported a brush fire near the train tracks.
Absecon Police and Fire...located a fire underneath the train bridge. It was there where officers encountered a man. The man's lower extremities had caught fire. Officers made attempts to intervene, however, the man refused help and disregarded orders. Officers on scene immediately acted and pulled the man to safety.
Police say Mastrocola continued to be uncooperative and resisted arrest.
A preliminary investigation revealed, "the actions of the individual contributed to the fire."
Officials say numerous people are using the train bridge as shelter.
The Absecon Police Department was assisted by NJ Transit Police, Absecon Fire Department, Pleasantville Fire Department, and the NJ State Fire Marshal Arson/K9 Unit.
Anyone with additional information is urged to contact Arson Investigator Ptl. K. Epstein at (609) 641-0667.
The public is reminded that charges are accusations and all persons are considered innocent until proven guilty in a court of law.
Eight Huge Eyesores in Absecon and Galloway that Need to Go
All eight of these abandoned or deteriorating buildings are along the White Horse Pike.
17 Things You Likely Don't Know About the Garden State Parkway
You probably drive on the Garden State Parkway all of the time, but how much do you know about one of the busiest roads in New Jersey?
More From WPG Talk Radio 95.5 FM