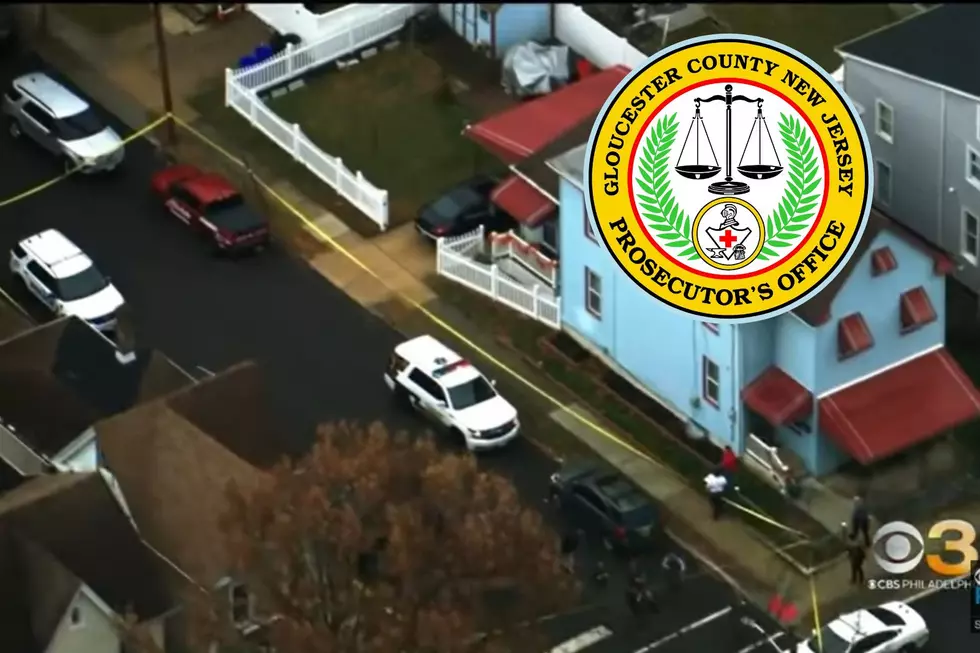 Man Killed During Daytime Shooting at Gloucester County, NJ, Home
Scene of a shooting in Woodbury 1/4/23 (CBS Philadelphia via YouTube)
WOODBURY — A man was shot dead Wednesday afternoon in a South Jersey residential neighborhood.
Police said the man was shot inside a home at the intersection of Franklin and Wallace streets around 3 PM. The man, whose identity was not disclosed, was taken to a hospital where he was pronounced dead.
"We continue to seek to identify and apprehend the people responsible for the shooting," Chief Tom Gibert of the Gloucester County Prosector's Office told us. "Our people have been working non-stop since the shooting took place."
Gibert said an autopsy would determine the cause and manner of death.
Police and the Gloucester County Prosecutor's Office are looking for witnesses and video footage of the shooting. No arrests have been made.
Investigators asked any witnesses to the shooting or video surveillance footage to call the prosecutor's office at 856-498-6238.
Shootings at the start of the year
The new year began with fatal shootings across the state.
Terrance D. Johnson-Simmons, 34, was fatally shot inside a Neptune Township house on Monday afternoon. No arrests had been made as of Thursday morning.
New Jersey's Top 8 Weather Stories of 2022
NJ mayors who make 6-figure salaries
As of 2023, there are at least a dozen full-time mayors around New Jersey making six-figure salaries for their positions.
Newark, Woodbridge and Elizabeth have helped lead the pack. Jersey City, Paterson, Edison and Wayne more recently adjusted their pay for the elected post.
More From WPG Talk Radio 95.5 FM