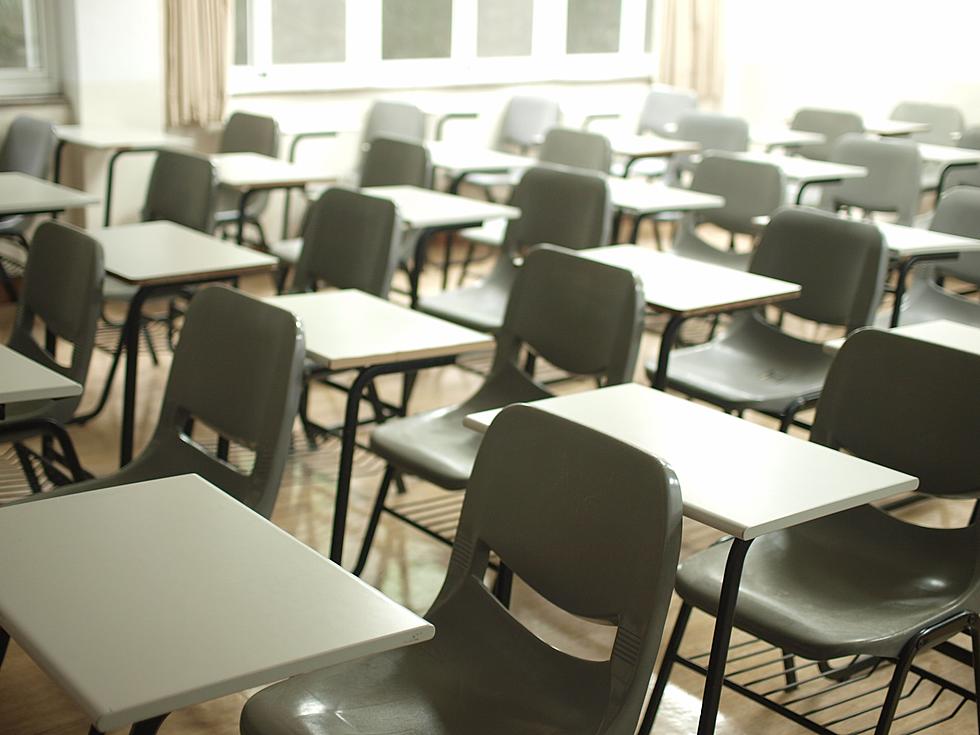 Man Training for Marathon Prompts School Lockdown in Wildwood Crest, NJ
Classroom - Photo by MChe Lee on Unsplash
Police in Wildwood Crest say a man training for a marathon prompted a school lockdown Monday morning.
The incident happened at around 8:00 at the Crest Memorial School on Pacific Avenue.
That's when officials with the Wildwood Crest Police Department received a report of a man possibly wearing a bulletproof vest near the school. That prompted the building to be put on lockdown.
Officers were initially unable to find the suspect, however, after a search involving numerous law enforcement agencies, the man was located and they learned he was wearing a weighted running vest as part of a training routine for an upcoming marathon.
At no time were any threats made towards the school.
Authorities said,
The Administration and faculty at Crest Memorial School followed their safety protocols and all students at the school were safely sheltered until they were reunited with their parents.
26 Pictures of the Old, Glorious Neon Motel Signs in Wildwood Crest, NJ
Let's take a tour of the old, glorious neon signs that still sit high atop many of the 1950s and 1960s-era motels in Wildwood Crest.
These Lifelike Statues in Wildwood, NJ Might Fool You!
A group of Seward Johnson statues have been peppered throughout Wildwood that are so incredibly lifelike, you may have to look twice!
More From WPG Talk Radio 95.5 FM