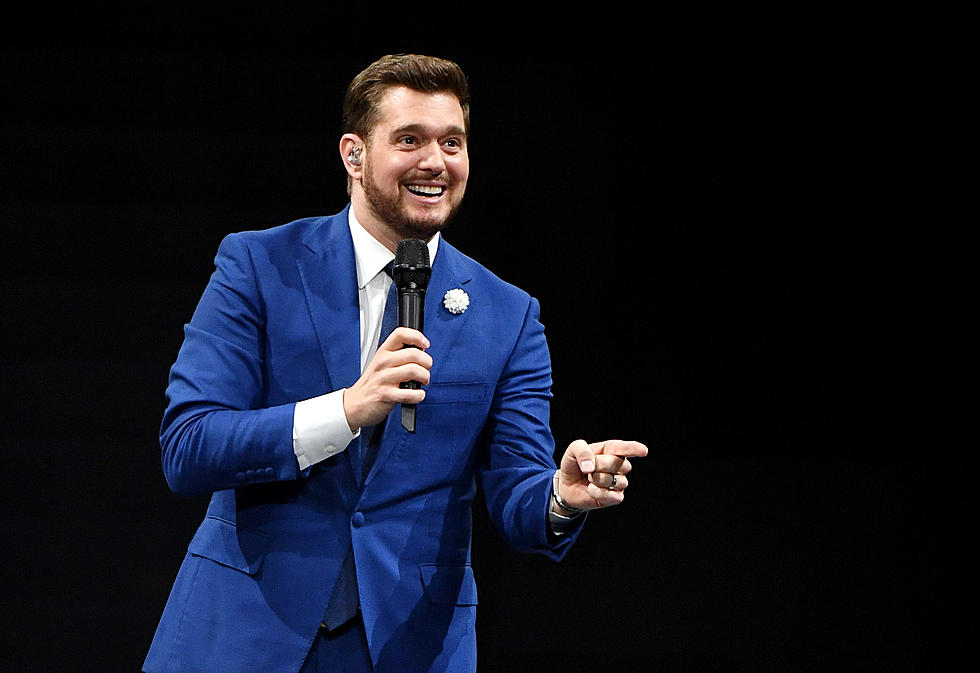 Michael Buble Reschedules Atlantic City Show Due to Rapid Rise of COVID Cases
Getty Images
Here we go again. The COVID-19 pandemic continues to rear its ugly head. More shows and events now run the risk of being canceled or rescheduled due to the rampant rise of COVID cases due to the delta variant.
Grammy-winning singer Micheal Buble has announced that he is postponing and rescheduling 10 of his U.S. tour dates between August 13th and 28th due to the rising number of coronavirus infections that continue to rise all over the country and here in the Garden State.
The rescheduling of shows will affect the date for an evening with Michale Buble at Boardwalk Hall in Atlantic City.
The show, originally scheduled on August 28th will now take place on Saturday, October 16th. All purchased tickets will be honored for these shows including Boardwalk Hall in Atlantic City.
Buble' said via a press release,
"I do not want to put my fans at risk, nor my band and crew, by putting them in a situation that could possibly affect their health and therefore their friends and family. It's better for me to reschedule these shows to a time when all of us are confident we can relax and enjoy the show".
KEEP READING: Check Out Atlantic City Newest Restaurant After an Evening With Michael Buble
From Jersey Corn Soup to Housemade Rigatoni, we got a taste of the delicious menu items available at American Bar & Grille inside Borgata.
11 Photos of South Jersey's Most Entertaining Gender Reveal Ever
One Burlington County couple chose to find out the gender of their baby through a little sweat and body slams.
9 New Jersey Food Staples You Couldn't Live Without After Moving Away
Would really miss NJ's food THAT badly if you were to move out of state? The answer to that question is a hard 'yes'. Yes, you would. Especially these nine items that aren't as good anywhere else.
More From WPG Talk Radio 95.5 FM