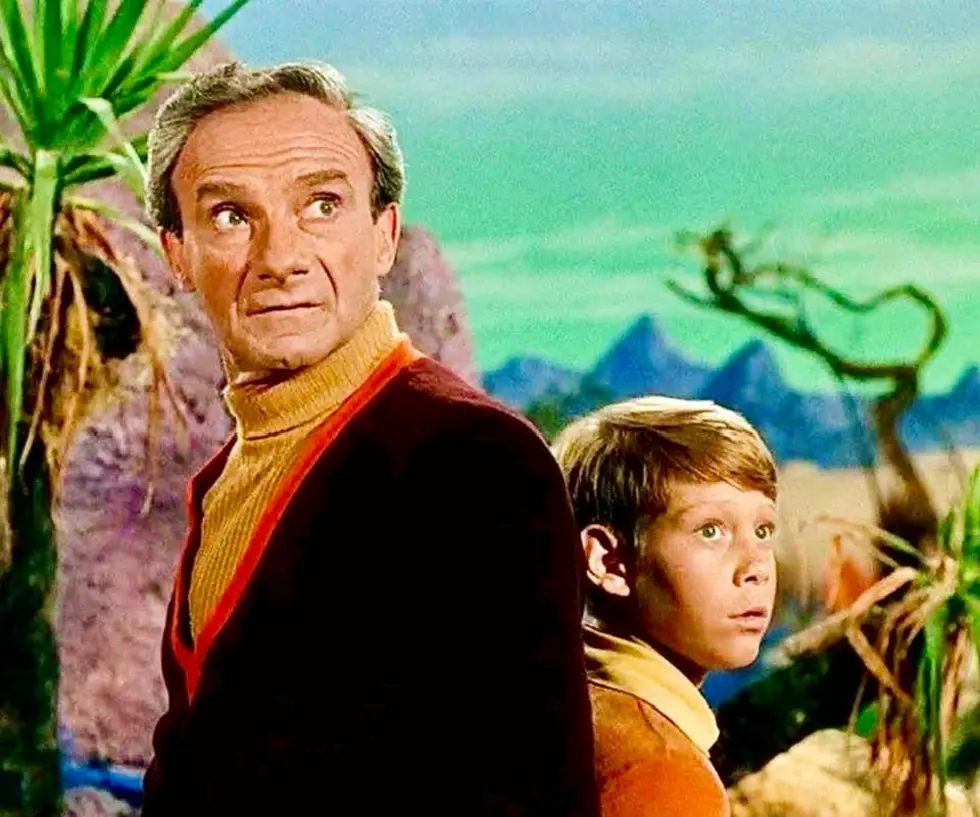 NJ 'Boy' (Me) Gets 'Lost In Space' Question Answered By Bill Mumy
Bill Mumy via Facebook
I grew up with the iconic television series "Lost In Space." It was our favorite television program. We watched it in first run in the 1960's and still watch it until this day.
We looked forward to Wednesday night each and every week. There were no VHS or DVR recorders in those days. If you missed it, you missed it.
"Lost In Space" was created by Irwin Allen, the disaster movie making genius.
It was the first well-funded, prime-time science fiction/fantasy action-adventure genre series that was developed for television
"Lost In Space" ran for three seasons airing from September 15, 1965 until March 6, 1968, where it produced a total of 83 classic episodes.
It has never left the television screen for 57 years, which is just extraordinary.
A newer series and "Lost In Space" movies have also followed the original television series. They're great, but, nothing has ever matched what Guy Williams, June
Lockhart, Mark Goddard, Marta Kristen, Bill Mumy,
Angela Cartwright, Jonathan Harris, Bob May and Dick Tufeld delivered.
The chemistry of this ensemble cast was masterclass and it's so rare that it simply cannot be recreated. It stands alone and unmatched.
Yesterday, I had the personal thrill of a brief back and forth social media conversation with Bill Mumy, who played Will Robinson.
Full disclosure, Bill Mumy (Will Robinson) was a favorite character of mine, as we are about the same age and all of his storylines and the various plots were so relatable as to how someone his age would manage the various dangers he would face during each episode.
I have wanted to ask Bill Mumy a question for more than 50 years. Yesterday, this came true.
Here is a screen capture of our brief back and and forth.
Have you ever waited more than 50 years to find the answer to something you really wanted to know?
I wrote Bill Mumy as a fan, not a journalist or radio talk show host. I was overjoyed when he took the time to personally respond to my question.
I was also so pleased about his answer. I did  love the entirety of "Lost In Space."
However, I particularly liked the seriousness of Season 1. The dangerous space walks with Professors John and Maureen Robinson and other great plots.
As time went on, it became more zany and campy. Mumy's answer about liking Season 1 the best was terrific, because as the show went along, Mumy, along with Jonathan Harris (Dr. Zachary Smith) and The Robot became the undeniable main forces of "Lost In Space."
It directly speaks to the integrity of Mumy as an actor. Even though he was the absolute main attraction later in the series, he had a finer appreciation for its origin, as opposed to the evolution of the series … despite his own increasing prominence in the "Lost In Space" television series as it went along.
Angela Cartwright (Penny Robinson) and Bill Mumy reunited and wrote a great book together. All "Lost In Space" fans should have this in your library.
Mumy and Cartwright teamed up to write "Lost (and Found) In Space2: Blast Off Into the Expanded Edition."
It's an amazing pictorial that was written at the time of the 55th anniversary of the show's second season. They have assembled more than 925 photos, which includes more than 600 that had not been seen before.
Mumy has enjoyed great longevity and a second career as a musician.
Mumy reminds me a lot of Kevin Bacon. Both have had great, long and successful acting careers, along with a profound love of music.
Mumy has regularly played with many musical greats over the years, such as Gerry Beckley, one of my favorites from the band "America."
Heres's a look at one of Mumy's autographed albums from my twin brother Don's collection:
Here is Don's iconic replica of the "Jupiter 2" spaceship.
Here is my replica of "The Robot"
Bill Mumy is a really good guy and he's also very responsive to his fans … which I am one.
10 Things I am Extremely Grateful For in Atlantic County
10 Things I am Extremely Grateful For in Atlantic County
Great New Jersey Stores That We Once Loved That Are Now Closed
More From WPG Talk Radio 95.5 FM