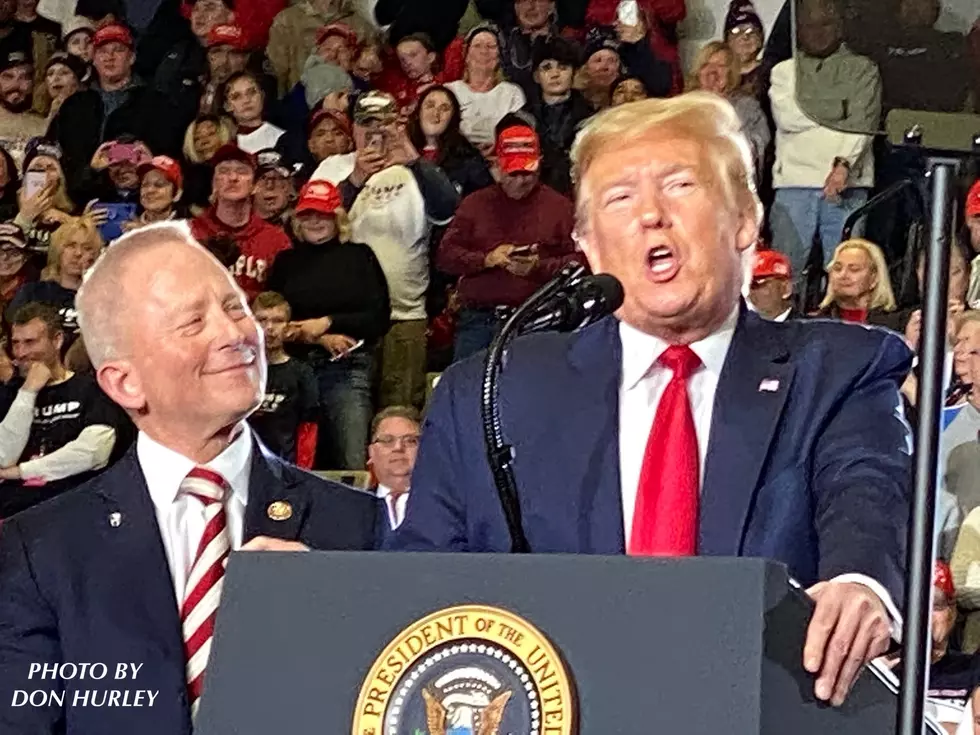 NJ Cong. Van Drew Offers Blistering Assessment Of FBI Trump Raid
Don P. Hurley photo.
We spoke with United States Congressman Jeff Van Drew, R-NJ-2, within minutes of The FBI raid of former President Donald Trump's Mar-A-Lago home in Florida.
Trump was in New York at the time of the unprecedented Monday, August 8, 2022 raid.
Numerous national media reports have stated that the purpose of the raid was to take back 15 boxes of certain Presidential records that Trump allegedly had in his possession.
In a back-and-forth "Question and Answer" session, we posed the following topics regarding the raid with Van Drew.
1. As a member of a co-equal branch of government, what is your immediate reaction to the FBI raid of President Trump's home?
"This FBI raid of former President Trump's home is unprecedented, and only has a place in third-world countries."
2. Does United States Attorney General Merrick Garland have some explaining to do here?
"Merrick Garland must be investigated; he must be held accountable for this partisan attack on a former president."
3. Is there a different standard of justice being applied here, Trump versus Biden, Clinton, etc.?
"Our sitting president's son has yet to be investigated for his dealings with our foreign adversaries, yet at the same time, a former president's home is being raided due to their political beliefs."
4. What do you say to New Jerseyans and The American people concerned today that The Biden Administration is weaponizing federal law enforcement to go after perceived political enemies?
"Election Day is only 3 months from today and you have to wonder if this was timed to impact the results…..it won't," said Van Drew.
The FBI even brought a "safe cracker" with them and broke into Trump's private safe. Various national media reports have confirmed that the safe was empty.
By comparison, Hillary Clinton was found to have more than 30,000 government documents in her possession on her own private computer server.
Some of the documents were Top Secret (code) in nature.
It was also proven that Clinton destroyed some of the documents, even after they were the subject of a federal subpoena. The Clinton team used pick-axes and bleach bit to destroy electronic evidence.
Yet, Clinton was not the subject of an FBI raid at any time. Also, former FBI Director James Comey publicly acknowledged Clinton's wrongdoing, yet, declined to prosecute her.
A disturbing double-standard appears to be at play.
SOURCE: United States Congressman Jeff Van Drew (regarding Trump) & various on-air interviews that we've done regarding the Clinton component of this report with Kellyanne Conway and other national guests.
10 Things I am Extremely Grateful For in Atlantic County
10 Things I am Extremely Grateful For in Atlantic County
Fun Things To Do In The Atlantic City Area, Summer, 2022
More From WPG Talk Radio 95.5 FM