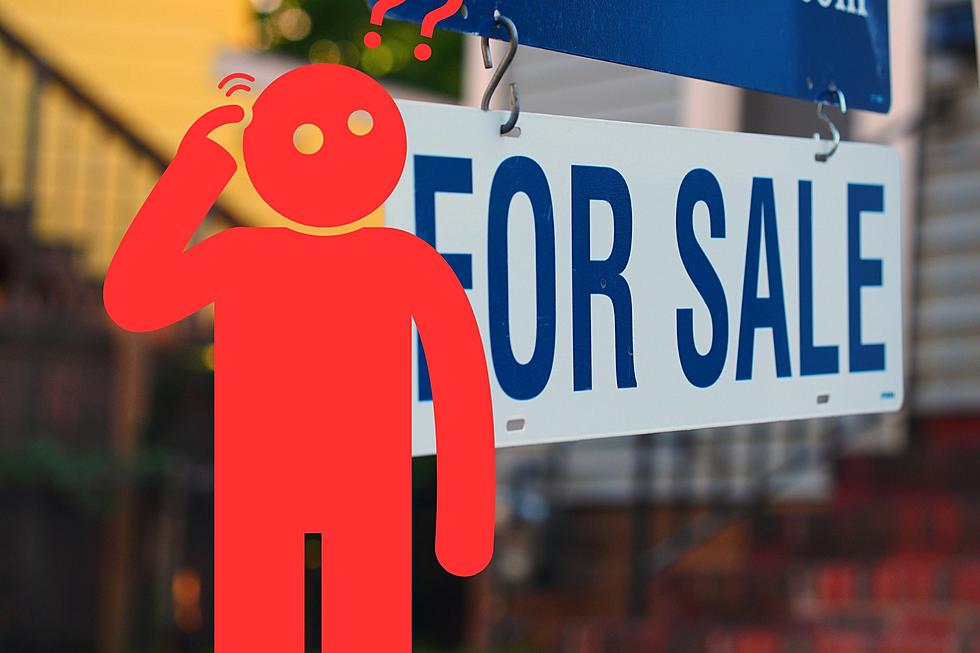 Say What?! Check Out This $68,000 House For Sale in NJ and its Very Curious Sign
House for sale - Photo: TSM Illustration
They say it's difficult to find affordable housing in New Jersey, so here's some good news. And some bad news.
Perhaps a little more bad than good.
There's a house for sale in Salem County. It's listed at just under $69,000. That means your mortgage payment would likely be well under what just about everyone else in the state pays.
And that's a good thing... since you'll need to put a little money into the property.
Now, normally, this is where I would tell you about all of the work that needs to be done on this house -- and this one does need work.
And a roof. And floors. And walls.
You get the idea.
But it's what's in the front yard that caught my attention even before proclaiming this to be a fixer-upper with a great deal of potential.
Our travels take us to 837 Hawks Bridge Rd. in Mannington Township (population 1,500) where a home from 1960 is for sale. And instead of a "for sale" sign in the yard, there's this sign:
Property line through house?
Does that really mean what it says? Is the property line in dispute -- or even right through the middle of the structure? It may be as the listing says, "PLEASE REVIEW SURVEY PRIOR TO SUBMITTING ANY OFFER OR AGREEMENT OF SALE."
However, that might be the least of your worries (and we're not going to discuss the red "stuff" coming out of the window, either).
The description continues,
Home is in disrepair. no interior access will be given. Home sold completely as is . All certifications and tests responsibility of buyer. value is in land and basement footprint. Oil tank is above ground. flooring system in back left corner of home has failed. NO INTERIOR ACCESS WILL BE GIVEN.
In other words, the home itself is in really bad shape, as you can see in the pictures.
Details
The home is listed as having (had) three bedrooms, no bathrooms (best not to ask any questions), and a basement on a half-acre that's about five minutes away from the Delaware Memorial Bridge (location, location, location!).
Many of the windows are gone and the roof has some rather significant issues.
But, if you are good with flipping houses, this one might be right up your alley.
Find out more
Should you want to find out more information on this property, reach out to Craig Bell at Romano Realty by calling (856) 434-4050.
And if you think this house is a little scary, just minutes away from it is a house with a very dark story to tell...
10 People Were Murdered in This One South Jersey House
This 288-year-old home in Hancock's Bridge, Salem County, has quite a story. As many as ten people were brutally murdered here on the same day in 1778.
Bridge Built in 1905 in Rural Salem County, Closed Since 1991
Out in rural Salem County, ironically on New Bridge Road in the community of Hancock's Bridge, sits a 116-year-old bridge that is one of the coolest in our area -- and you have probably never driven on it.
More From WPG Talk Radio 95.5 FM