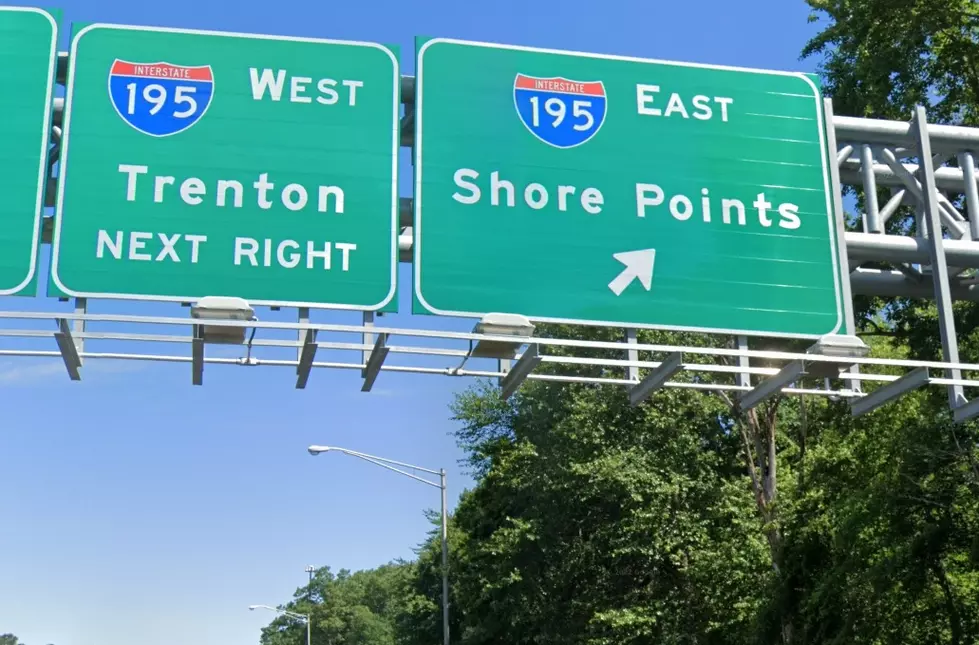 A Major Interchange on Interstate 195 in NJ Has a Very Confusing Sign
Interstate 195 in New Jersey - Photo: Google Maps
Overall, the folks who are in charge of installing and maintaining road signs in New Jersey do a very good job but every once in a while, I catch something that doesn't seem quite right.
I mean, there are thousands and thousands of signs, so one or two that are worth discussing isn't a bad average at all.
When I head to Great Adventure, I use Interstate 195. Heading westbound on that route, there's one sign that aggravates me every time I see it.
As you approach Route 34, the overhead signs suggest that you can get to both northbound and southbound Route 34 by keeping right, but obviously you can only go one direction.
That right-leaning arrow on the Exit 35A sign shouldn't be there.
The next sign is correct.
With interchanges like this, typically the sign for the next exit will say "next right" or "1/4 mile," like this one.
If you haven't been through that area before, it can definitely be confusing.
And that's not the only tricky highway in New Jersey.
Examples why 440/287 can be both potentially dangerous, and unnecessarily confusing
As if the traffic on NJ-440 & I-287 isn't bad enough.
The 25 Most Dangerous Roads in New Jersey
More From WPG Talk Radio 95.5 FM