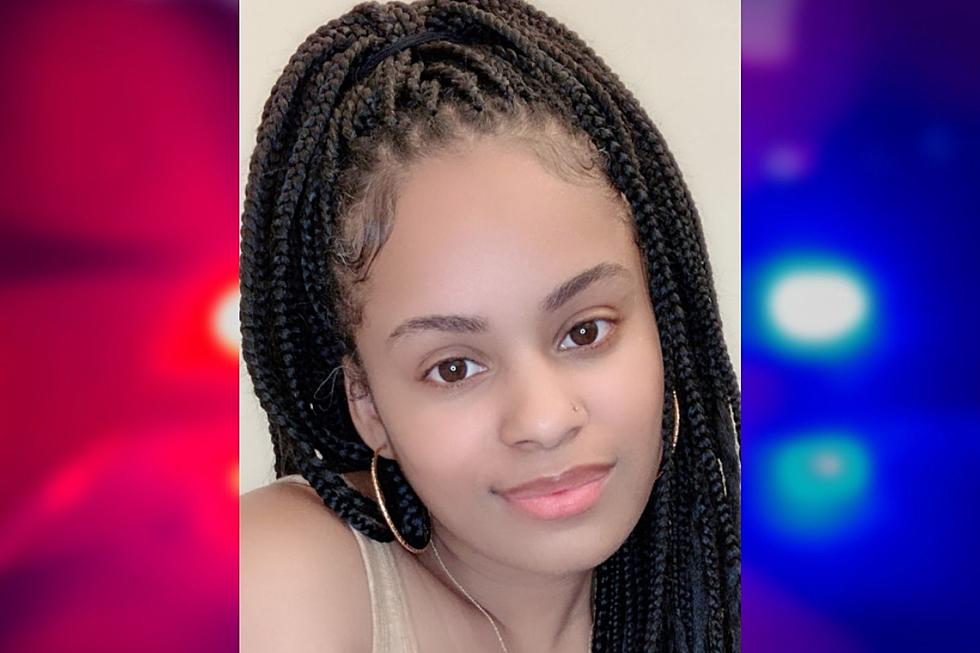 NJ nurse gets prison after drunk, wrong-way crash that killed 2 boys
(Yokauri Batista via Facebook)
🔴 NJ woman admits to wrong-way crash that killed 2 children
🔴 Driver was drunk, using phone at time, police say
🔴 She loses her nursing license in addition to prison term
---
A 33-year-old New Brunswick woman was sentenced to 11 years in prison for a drunken, wrong-way crash that killed two 9-year-old children — while also injuring two officers and a civilian in a police cruiser.
Yokauri Batista-Alcantara drove her Honda Accord the wrong way down an on-ramp in North Brunswick late Thanksgiving night in 2021, hitting an Old Bridge police cruiser, according to Middlesex County Prosecutor Yolanda Ciccone.
Investigators found that Batista-Alcantara was drunk and using her cell phone at the time of the crash, just before midnight in the southbound lane of Route 130 near the on-ramp to Route 1.
Other sources have identified the children as the driver's own young son and relative — while law enforcement have not confirmed those family relationships.
The Old Bridge police officers were taking an in-custody passenger to Middlesex County Jail in North Brunswick at the time of the crash on Nov. 25, 2021, Ciccone said.
Batista-Alcantara pleaded guilty to two counts of second-degree vehicular homicide, three counts of third-degree assault-by-auto and one count driving while intoxicated.
The plea recommendation called for an aggregate sentence of 20 years.
On Aug. 16, Middlesex County Superior Court Judge Benjamin Bucca sentenced Batista-Alcantara to concurrent six-year prison terms for the counts of vehicular homicide, to be followed by a five year term for the counts of assault-by-auto.
🔴 Drunk driver's son and nephew were killed in 2021 crash, school officials said
One of the children killed in the crash was identified as fourth grade student, Zion Barnes, by the principal of his elementary school in the Somerset section of Franklin Township.
Barnes was with his cousin when both were killed in the crash, according to a letter to the Hillcrest Elementary School community on Monday.
An online campaign briefly setup by the woman's mother, Margarita Alcantara, said that the children killed in the crash were Batista-Alcantara's own son and her nephew. The campaign was removed and all money refunded as it was in violation of GoFundMe regulations.
Batista-Alcantara must serve 85% of her sentence — or just over nine years — before being eligible for parole.
She has permanently forfeited her license to practice as a registered nurse — while her driver's license was suspended for five years, upon release from prison.
Upon release, Batista-Alcantara would also be on three years of parole supervision.
Report a correction 👈 | 👉 Contact our newsroom
LOOK: Most dangerous states to drive in
Top 20 lowest property tax towns in NJ in 2022
In descending order, these 20 towns had the lowest average property tax bills in 2022.
The 30 best rated schools in New Jersey
Here are the top 30 schools statewide, based on their 2021-2022 New Jersey School Performance Reports — involving scores for language arts, math and attendance. (For an explanation of how the state calculates the "accountability indicator scores" and overall rating for each school,
see page 90 of this reference guide.
)
LOOK: The 25 least expensive states to live in
NFL pros from New Jersey
There are more than 60 active pros with NJ roots.
More than 10 players who made it to the NFL conference championship games this year have NJ ties — and four active NFL quarterbacks were born in the Garden State.
Some of them may even be on your fantasy football team.
More From WPG Talk Radio 95.5 FM