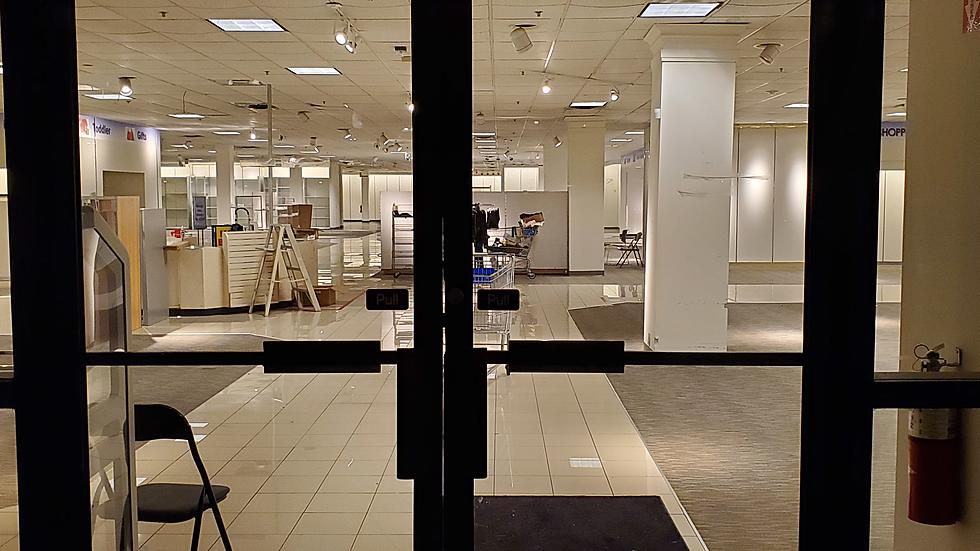 No More Bargains: Department Store at Hamilton Mall in Mays Landing, NJ, Quietly Closes
A look inside the former Shoppers World store at Hamilton Mall in Mays Landing NJ - Photo: Chris Coleman
If you were hoping to stop by Shoppers World at Hamilton Mall in Mays Landing one last time before they shut their doors for good, you're out of luck.
Shoppers World, a discount retailer that primarily sold clothing, quietly announced a going out of business sale at the end of August and since then they cleared their shelves, apparently.
Now, truth be told, it wasn't exactly front-and-center on my mind to check-in on their big sale until Wednesday night when I found myself passing the mall. I drove around back and before I finished saying to myself, "I wonder if Shoppers World is still open," I saw their sign was down and nothing was left inside.
I can only speculate that the store's location at the back of the mall, which doesn't give it much visibility from the very busy Black Horse Pike out front, combined with Target and Walmart on either side of it, made making money there rather difficult.
The discount department store opened just in time for Thanksgiving in 2019 after JCPenney closed four months prior and Sears shut down at the end of 2018.
On their website, Shoppers World says they operate 40 stores across several states. And if you are a fan of the chain, you can still visit their stores in Philadelphia and North Jersey.
With this closure, Macy's will be Hamilton Mall's one and only major anchor store while larger stores like H&M and Forever 21 continue to operate.
So what should replace Shoppers World? Here are 25 stores and restaurants you're demanding at Hamilton Mall
Stores and restaurants come and go from shopping malls all the time. Recently, we asked which ones you wish were part of Hamilton Mall in Mays Landing.
Ten Radical Ideas for that Empty Lot on the Black Horse Pike in Mays Landing
For years, a huge plot of land on the Black Horse Pike in Mays Landing (across from Chuck E. Cheese) has been sitting vacant. Here are ten out-of-the-box ideas for what could be built there to make it a regional destination.
More From WPG Talk Radio 95.5 FM