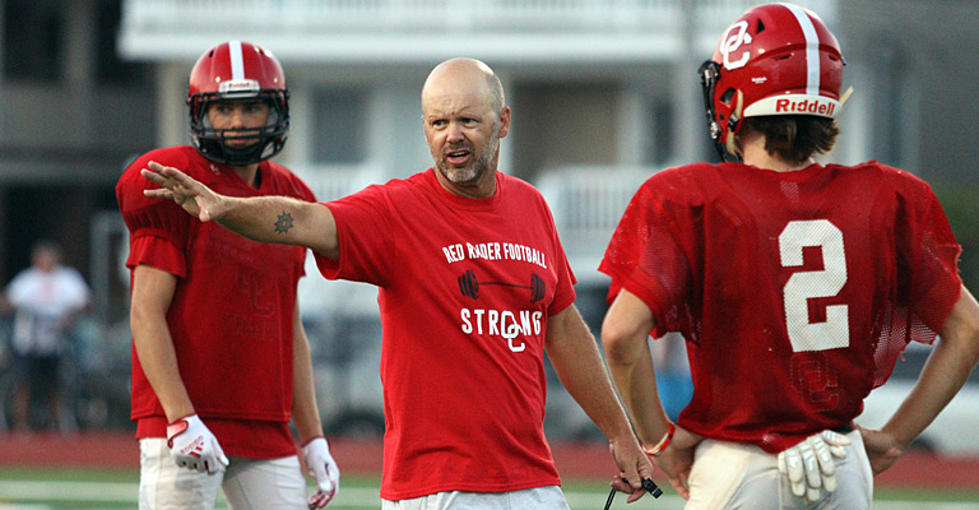 Ocean City High School Will Play at 2022 Battle at the Beach Football Event
Photo: Sully, Glory Days
The 2021 Battle at the Beach high school football event was a smashing success.
Four teams -- Salem, Red Bank Catholic, Cedar Creek and Millville -- that opened their season on the boardwalk in Ocean City won regional championships at Rutgers this season.
The Battle at the Beach is coming back for 2022 and some of the matchups have already been announced, including one involving the host team, Ocean City.
The Red Raiders, who had a historic 2021 season, which ended in a semifinal round loss to regional champion, Millville, will be taking on Neshaminy High school of PA.
Ocean City finished with a school record 12 wins, winning the West Jersey Football League Independent Division.
Quarterback Riley Gunnels will be back under center for Ocean City, as will some of his favorite targets, Jack Hoag and Pat Lonergan.
Hoag had 20 catches for 475 yards and four scores, while Lonergan reeled in 12 passes for 375 yards and one score. Gunnels threw for 1,395 yards and ran for another 183 yards, accounting for 28 touchdowns in 2021.
The Red Raiders also had the top defense in the Cape-Atlantic League area, giving up just 8.3 points per game.
Neshaminy is a team with a tremendous history, but went just 2-8 in 2021.
Other games that have already been announced for the 2022 Battle at the Beach in Ocean City include:
Washington Twp. vs Toms River North, which will be played on Saturday, August 28 at 1 PM; Red Bank Catholic is back and will face Arch Bishop Wood of PA on Saturday, August 27 at 5 PM.
Every NJ pizza joint Barstool's Dave Portnoy has reviewed
Dave Portnoy, commonly known as El Presidente, is the founder of Barstool Sports. Somewhere along the way, he decided to start reviewing local pizzerias, and the concept took off. Here is every New Jersey pizzeria Dave has stopped in, along with the score he gave them.
More From WPG Talk Radio 95.5 FM