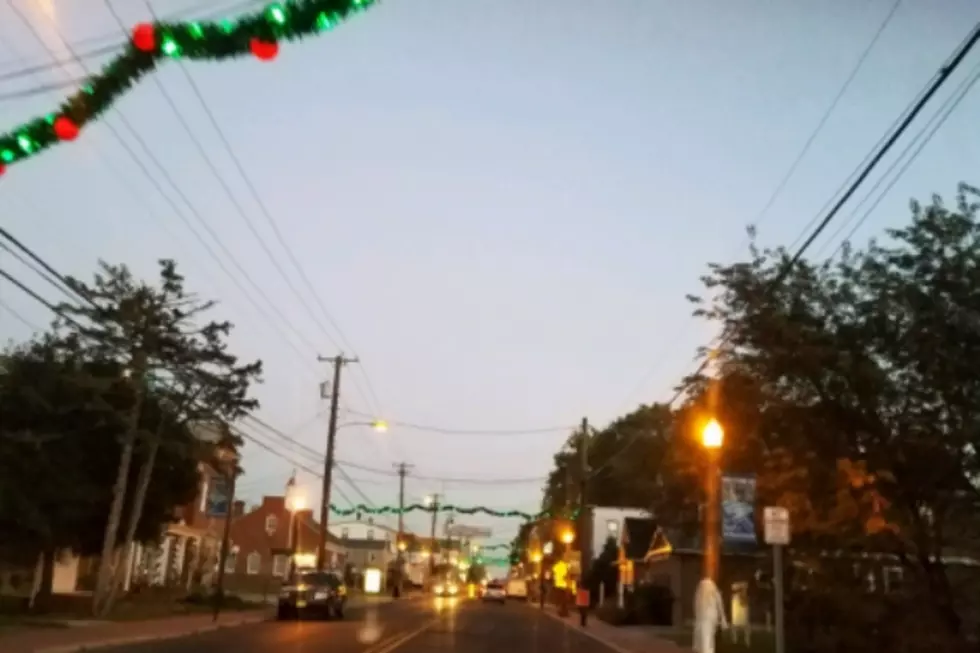 One South Jersey Town Gets Into the Halloween Spirit With Christmas Decorations
Christmas Decorations on Main Street in Williamstown, Monroe Township
Many of us roll our eyes when we see Christmas decorations in a store before Halloween, but what about a town putting up holiday decorations before Halloween?
Williamstown, Monroe Township -- which made some negative headlines over the past week or so with a mold problem in at least one school -- is already into the Christmas- er, holiday spirit with lighted garland adorning Main Street.
Why the garland and lights in mid-October? It's to make the town's Halloween parade more festive.
Councilman Cody Miller tells KYW-TV, "We are very innovative, have a lot of cheer and want a lot of attention for our parade that draws over 7,000 people to our Main Street. What better way to draw attention to our Parade than to light up Main Street for a festive occasion?"
Now, truth be told, as someone who grew up in Williamstown, they have been putting Christm- er, holiday decorations up before Halloween for years, so this is nothing new.
If you wish to experience a holiday-decorated Halloween parade, head to Williamstown this Saturday; the parade kicks off at 7PM.
More From WPG Talk Radio 95.5 FM