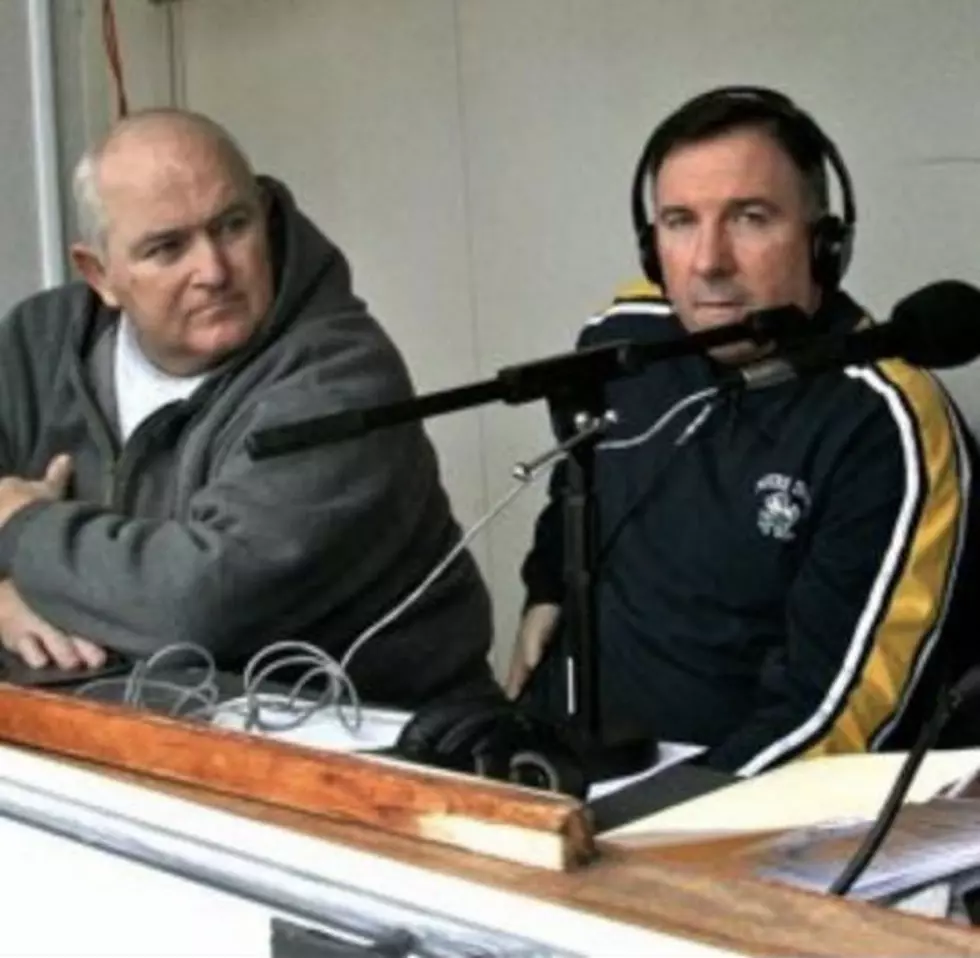 Remembering Former Atlantic City Superintendent Fred Nickles
Fred Nickles & Harry Hurley at Annual Atlantic City High School versus Holy Spirit High School Thanksgiving day football game.
Fred Nickles passed away on June 17, 2017, following a courageous battle versus cancer at age 69.
It's hard to believe that Fred Nickles has been gone for more than 5 years.
The vitriol and incompetence exhibited by the current leadership at the Atlantic City Public Schools has made me think a lot about Fred Nickles, lately.
I've been reflecting on the calm and competence that Nickles demonstrated during his 12 years as Atlantic City Superintendent of Public Schools.
Nickles background as a Mayor, New Jersey Assemblyman and Chairman of the New Jersey Casino Reinvestment Development Authority provided him with the necessary skill sets to manage the political insanity that had existed in the Atlantic City public schools system since Jack Eisenstein retired as Superintendent.
Nickles also served for many years as a volunteer firefighter, where he rose through the ranks to become Chief of The Scullville Volunteer Fire Company and Deputy Chief of the Egg Harbor Township Fire Companies.
Despite a very successful career in elective public service, Nickles' passion was education.
Nickles began his educational career as a physical education teacher in the Egg Harbor Township Public Schools.
As his career in education progressed, Nickles became an Assistant Principal, Middle School Principal, High School Principal and Superintendent of Public Schools for more than twelve years at Egg Harbor Township.
Like most talented people, Nickles had a "second act."
After retiring as Superintendent of Egg Harbor Township Public Schools, Nickles was recruited to become Superintendent of the Atlantic City Public Schools in March, 2000.
Nickles served in this position through June 30, 2012.
During 12 years, Nickles added calm, stability and revitalized the district.
When Nickles started, the Atlantic City public schools were a failing district by any standard of measure. Nickles took the district to new heights, earning the designation by the State of New Jersey as "highly performing" in 2011.
Nickles had succeeded in taking the Atlantic City public schools district from worst to first.
The Atlantic City public school system could really use Fred Nickles right now.
NOTE: After enjoying about 4 years of retirement, Fred Nickles actually had a "3rd Act," returning as interim superintendent of the Egg Harbor Township public schools district in 2016.
10 Things I am Extremely Grateful For in Atlantic County
10 Things I am Extremely Grateful For in Atlantic County
Atlantic City Area Readers Submit Favorite Winter Comfort Foods
More From WPG Talk Radio 95.5 FM