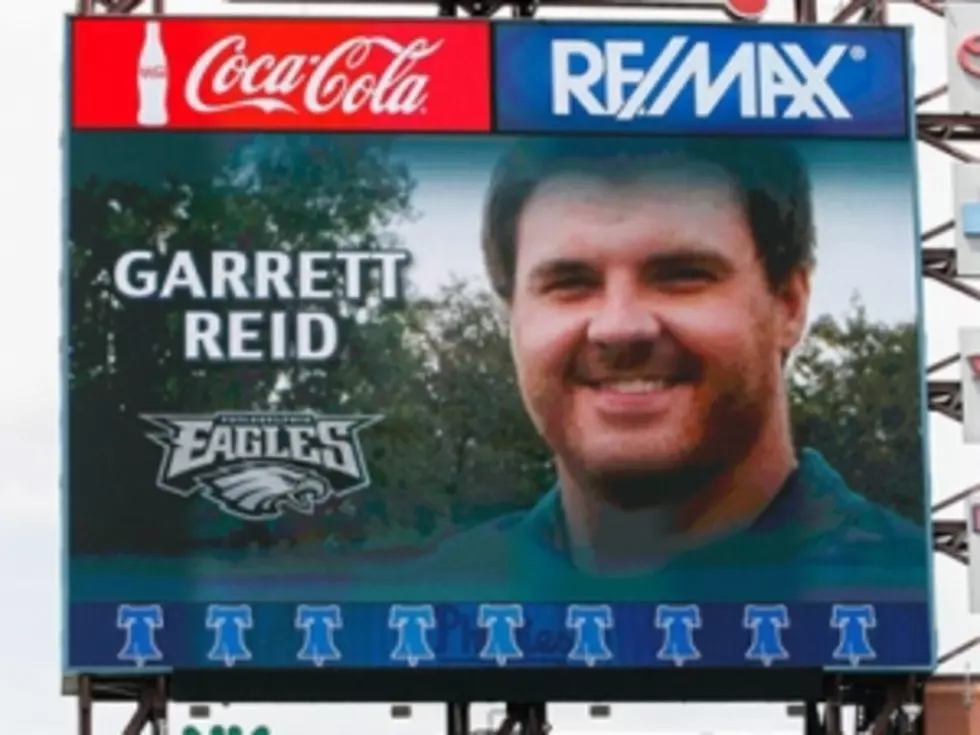 Report: Garrett Reid Found With Steroids at Time of Death
Getty Images
A Pennsylvania prosecutor says steroids were found on Garrett Reid and in his room at the time of his death.
It was ruled in October that Reid died of a heroin overdose and investigators found vials of an unknown substance.
That unknown substance turns out, officials say, to have been steroids.
University police also found 47 syringes and 64 needles in the dorm room where Reid was found.
Sources familiar with the investigation say Garrett Reid, the son of Philadelphia Eagles head coach Andy Reid, was in possession of steroids when he died Aug. 5 during Eagles training camp at Lehigh University.

Authorities have identified the substances in some of the vials as steroids, sources said. One source requested anonymity because that person is not authorized to release the information.

 

 
Garrett Reid was working with the Eagles in a strength and conditioning role.
---
---
(From the Associated Press) -- Northampton County District Attorney John Morganelli said Monday that anabolic steroids were found in the room where Garrett Reid was staying when he overdosed on heroin Aug. 5 during Eagles training camp.
He said there was no evidence that Reid was giving the steroids to any Eagles players and that investigators could not determine if the drugs were for Reid's own use or for distribution.
Morganelli also said that steroids had nothing to do with Reid's death.
Garrett Reid's body was found in his dorm room at Lehigh University in Bethlehem, where he was assisting the team's strength and conditioning coach. A coroner said the 29-year-old died of an accidental heroin overdose.
Lehigh University police were called to Reid's dorm room around 7:20 a.m. on Aug. 5, arriving after Eagles team physician Dr. Omar Elkhamra had tried to revive him with a defibrillator.
Investigators searching his dorm room found a used syringe and spoon in his room, along with a gym bag filled with dozens of syringes and needles, many of them unopened, as well as 19 vials of an unknown liquid that was to undergo testing.
Once a corner determined that Reid had succumbed to heroin, investigators focused on learning who had supplied him with it, combing through Reid's phone records to see who he was calling and texting before his death. Reid's body showed signs of chronic drug use, according to the coroner.
Reid seemed to have rebounded from a long struggle with drug abuse.
He was sentenced to nearly two years in prison for a 2007 high-speed car crash that injured another driver. Police said Reid was high on heroin, and they found the drug and more than 200 pills in his car.
More recently, exercise and training had become his passion and he aspired to make it a career. At the time of his death, he had been helping strength and conditioning coach Barry Rubin.
Reid's younger brother, Britt, has also struggled with drug use and was arrested on the same day as Garrett in 2007 after a road-rage incident. Police discovered weapons and drugs in Britt Reid's vehicle. He now works as a graduate assistant coach at Temple.
More From WPG Talk Radio 95.5 FM