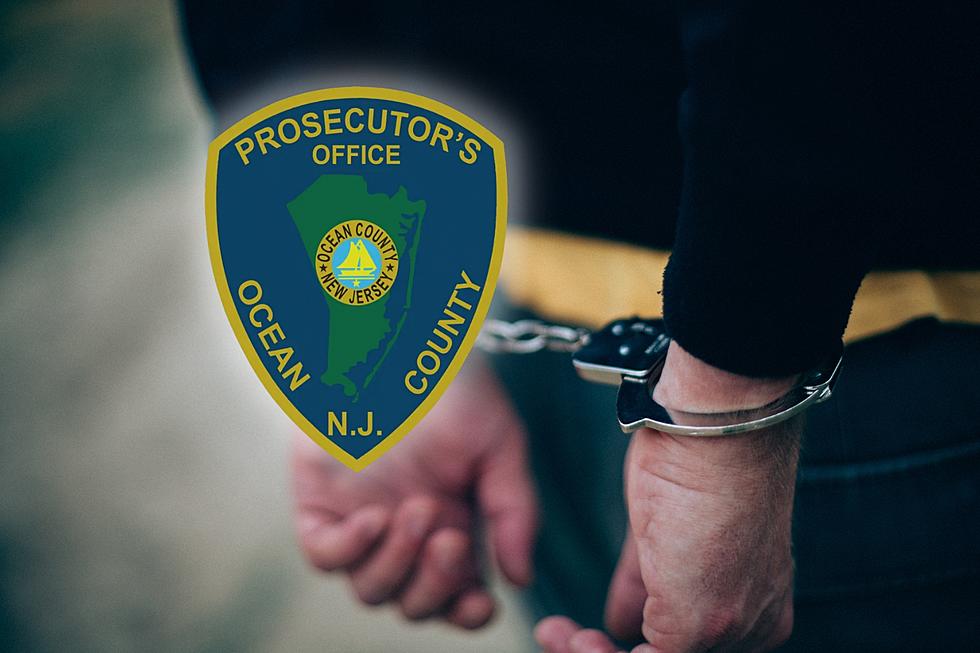 Suspect Arrested, Facing 36 Criminal Counts, in Manchester Twp., NJ, Bias-crime Spree
Ocean County Prosecutor's Office - Photo: TSM Illustration
Authorities in Ocean County have arrested a man in connection to a recent bias-crime spree in Manchester Township.
34-year-old Ron Carr of Manchester has been charged with 36 criminal counts, including,
First and third-degree bias intimidation
Second-degree aggravated arson
Third-degree arson
Fourth-degree criminal mischief
The charges stem from damage done to more than a dozen homes, including Carr's alleged use of an accelerant to set a fire that razed a house, in addition to Nazi symbolism that was scrawled on homes, fences, and other places that targeted Jewish residents.
Alleged crime spree
Late Tuesday night, Manchester Township police responded to calls about homes being vandalized in the Pine Lake Park neighborhood. In total, 14 homes were impacted.
At around 3 AM the following morning, authorities responded to a structure fire in the same neighborhood and received reports regarding a suspicious person in the area.
That individual matched the description of the suspect in the criminal mischief incidents, who had been captured on security-camera footage. Manchester Township Police located the suspect in the area of Commonwealth Boulevard and Larchmont Street and took him into custody.
The house was destroyed in the fire and three other homes suffered heat damage. No injuries were reported.
Carr is currently in a medical facility and will be transported to the Ocean County Jail pending a detention hearing.
Platkin speaks
State Attorney General Matthew Platkin said in a statement,
This crime spree and the antisemitism that it expressed caused pain, destruction, shock and fear among the residents of Manchester Township. No community in the State of New Jersey should feel vulnerable or anxious in the face of acts of intolerance. No resident should feel their personal safety or their home is threatened by bigotry, persecution and violence. This will not stand, and I commend the law enforcement professionals from the Ocean County Prosecutor's Office, the Manchester Township Police Department, and the Division of Criminal Justice for their dogged pursuit of the suspect and this quick arrest.
The public is reminded that charges are accusations and all persons are considered innocent until proven guilty in a court of law.
The 25 Most Dangerous Cities in New Jersey
The 25 Most Dangerous Roads in New Jersey
More From WPG Talk Radio 95.5 FM