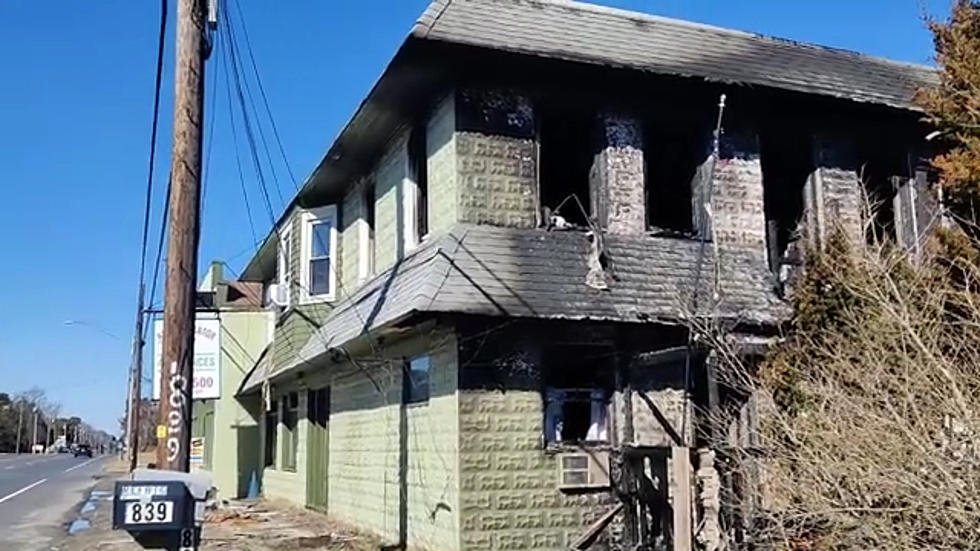 Students at Egg Harbor Twp., NJ, High School Organize to Help Teacher After Fire
pressofatlanticcity via YouTube
Imagine getting woken up in the middle of the night by fire alarms, and realizing your home is on fire.  It's got to be terrifying, and I hope I never have to experience that.
Sadly, many people have had to deal with something like this. One of those people happens to be a popular German teacher at Egg Harbor Township High School.
During the early morning hours of February 14th, a fire broke out in the building that houses Refrigerator City on West White Horse Pike in Galloway Township.  Refrigerator City specializes in used appliances like washers, dryers, and dishwashers.
The building also housed the residence of Matthew Guenther, a popular German teacher and drama club advisor at Egg Harbor Township High School.  As a result of the fire, he and his partner lost everything.
Most of us have known at least one teacher from our time in school, who had a special connection with their students.  The teacher who went over and beyond their job description.  At Egg Harbor Township High School, Mr. Guenther is one of those special types.
Students and parents alike have grown fond of Mr. Guenther, often mentioning how much of his time he gives to his students, not to mention money, out of pocket.  He loves his students, and the feeling is mutual.
A GoFundMe has been set up by students to help Mr. Guenther.
These days, it's easy to find stories about the problems with today's generation.  Here in our community, parents can be proud of their kids.  In just a few days since the page has been set up, they are just over 20% of their goal.  It's an effort they are making to show their love for their "special" teacher.
Fundraiser by Trent Campana : Help the Person Who Gave His Students Everything (gofundme.com)
South Jersey's Ultimate Ice Cream Guide
South Jersey Nightlife
More From WPG Talk Radio 95.5 FM