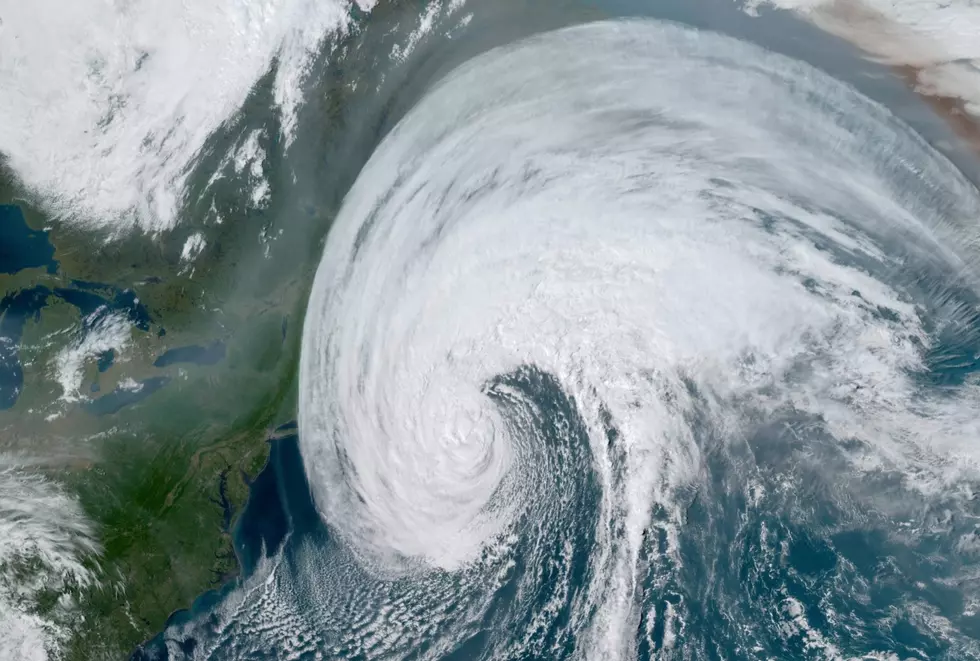 Sunny in South Jersey, Massive Hurricane a Few Hundred Miles Offshore
Hurricane Teddy - Graphic: National Weather Service Mt Holly NJ
You'd never know by looking out the window here in South Jersey that a massive hurricane was just a few hundred miles off shore.
While we were enjoying lots of sunshine today in and around the Atlantic City area, Hurricane Teddy is chewing-up the ocean as it heads towards Nova Scotia and eventually Greenland.
As of 5:00 Tuesday evening, the center of Teddy was located about 550 miles northeast of Atlantic City with maximum sustained winds of 90 MPH. The storm is going to continue moving towards the north and we won't feel any impacts from it except for very rough surf and some minor coastal flooding over the next day or so.
What is impressive about Hurricane Teddy is it's size. It's huge. The National Hurricane Center says the storm is over 1,000 miles wide (that's from here to Disney World in Central Florida). And Teddy is producing some massive waves -- over 40 feet tall over the open ocean.
Meanwhile, on this first day of fall, Chief Meteorologist Dan Zarrow says our rather tranquil weather will continue for the next few days with only a slight chance of showers on Thursday.
Enter your number to get our free mobile app
See New Words Added to Dictionary.com in 2020