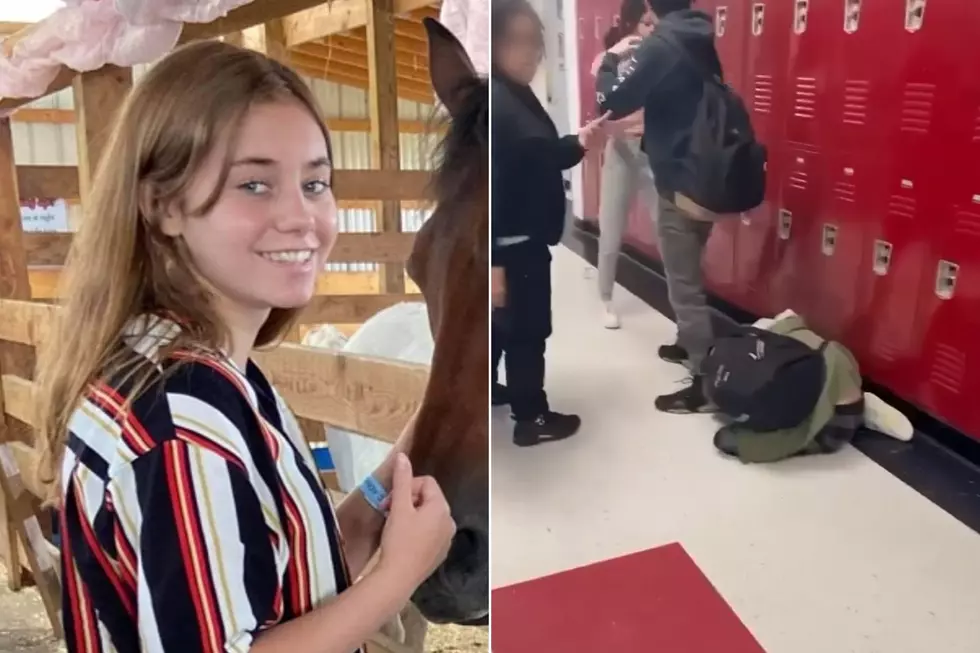 Superintendent Resigns After Bullied 14-year-old NJ Student's Death
Adriana Kuch (Jennifer Ferro, Michael Kuch via Facebook)
BERKELEY — The superintendent of an Ocean County school district reeling from the death of a freshman bullied by her classmates has resigned after comments he made about the girl's private life were published in media reports.
Video of an altercation involving Adriana Kuch and four peers in the hallways of Central Regional High School in Berkeley Township spread on social media just days before she died from suicide on Feb. 3.
Her death has sparked protests from students who said the school district has not done enough to stop bullying.
Then on Saturday, Superintendent Triantafillos Parlapanides resigned from his position paying over $191,000.
His decision to step down comes shortly after comments he made to the media about Kuch's private life were published.
The school board in a statement said that it had accepted Parlapanides's resignation and would take a closer look at reports of bullying.
"The District has contacted the Department of Education and will undergo an independent assessment of the District's anti-bullying policies and ensure every necessary safeguard is in place to protect our students and staff," the board said.
Central Regional superintendent divulges Kuch family affairs
Responding in emails to questions from the Daily Mail, Parlapanides reportedly revealed a series of private details about Kuch and her father.
One question asked what services related to bullying were provided to Kuch before her death.
Parlapanides responded that Kuch's mother had taken her life in 2016 amid an affair, according to the British tabloid. He said the school had offered drug rehab and mental health services to the 14-year-old but her father "refused every time." It was not clear from the response whether the school had provided counseling for bullying.
Michael Kuch called the answer an "insane deflection." He clarified to the Daily Mail that his daughter had been using a vape device to smoke marijuana as many students did.
Adriana Kuch's father reacts to superintendent's resignation
Following news of Parlapanides's resignation, Kuch said on social media that he would let the district's statement "speak for itself."
However, he questioned on Sunday morning why the school principal and other officials had not been held accountable.
"This was on them first," Kuch said.
A visitation service was held at Mastapeter Memorial Home in Bayville on Friday evening.
Anyone in crisis and in-need of immediate help can text or dial 988 or call the New Jersey Suicide Prevention Hopeline at 1-855-654-6735.
There also is a chat option on the website.
NFL pros from New Jersey
There are more than 60 active pros with NJ roots.
More than 10 players who made it to the NFL conference championship games this year have NJ ties — and four active NFL quarterbacks were born in the Garden State.
Some of them may even be on your fantasy football team.
OMG! Cutest pets in New Jersey!
More From WPG Talk Radio 95.5 FM