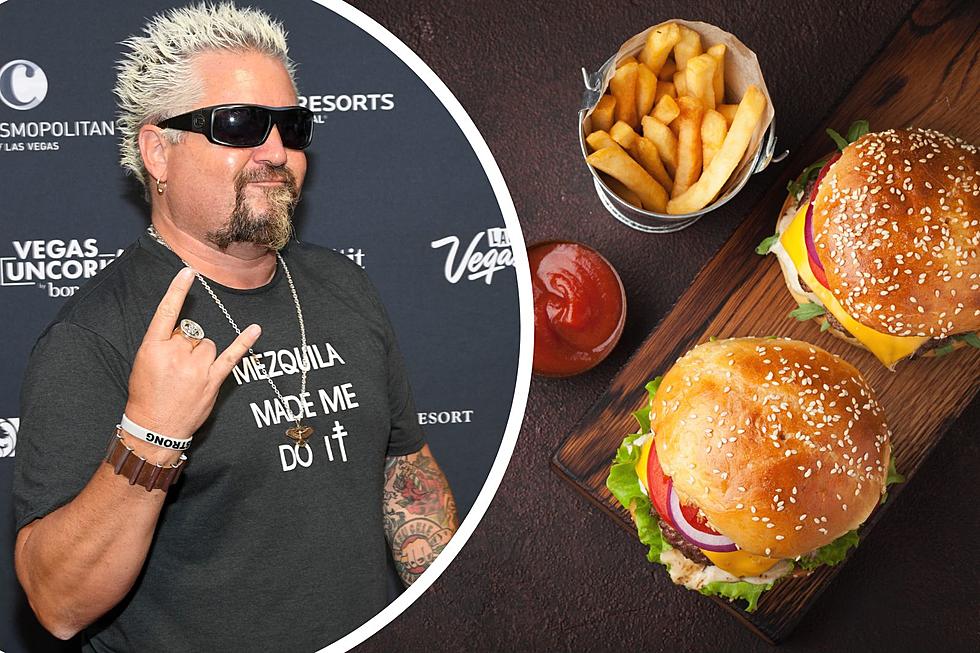 This Is Guy Fieri's Best Diners, Drive-Ins and Dives Pick in NJ
getty/canva
I am one of those people who just can't get enough of the Food Network. It's one of those channels that people either love or hate and for me, it's all love.
Guy Fieri is one of the Food Network's legendary faces and he's become a household name for bringing his amazing lineup of food-based shows to our TV screens weekly. His biggest show to date though is Diners, Drive-Ins, and Dives. I'm sure we've all heard stories, seen social media posts, and also seen episodes of Diners, Drive-Ins, and Dives that feature New Jersey restaurants.
He's been to Dolce and Clemente in Robbinsville, Hightstown Diner in Hightstown, Jamin Crepes in Princeton, and about 30 other of Jersey's favorite food spots. If you were to recommend just one of the many restaurants Guy Fieri has reviewed on DDD to a friend who's coming out of town, which would you choose? I'm sure we're all biased and have a favorite on the list, but which food spot is the best?
Delish made a list of the best Diners, Drive-Ins, and Dives spots in each state and you may or may not be shocked at which New Jersey restaurant made the cut as the very best.
How Many New Jersey Restaurants Have Been Featured on Diners, Drive-Ins and Dives?
As of now, Diners, Drive-Ins, and Dives' official site claim that Guy Fieri has stopped at 37 New Jersey restaurants as of October 2023. From Jersey City to Wildwood, the Mayor of Flavortown has hit a ton of great spots in The Garden State.
What is the best New Jersey restaurant featured on Diners, Drive-Ins, and Dives?
According to a list made by Delish, the best restaurant Guy Fieri has featured on Diners, Drive-Ins, and Dives is Tick Tock Diner in Clifton, New Jersey. Tick Tock is a good old-fashioned diner that's open 24/7, serving up the best diner classics.
Do you agree with their pick?
Mercer County Demands Guy Fieri Feature These Restaurants On Diners, Drive-Ins and Dives
Guy Fieri has to do a food tour of Mercer County, NJ and stop at these places!
Gallery Credit: Gianna
Illegal Names You Can't Name Your Baby in New Jersey
Gallery Credit: Gianna
More From WPG Talk Radio 95.5 FM