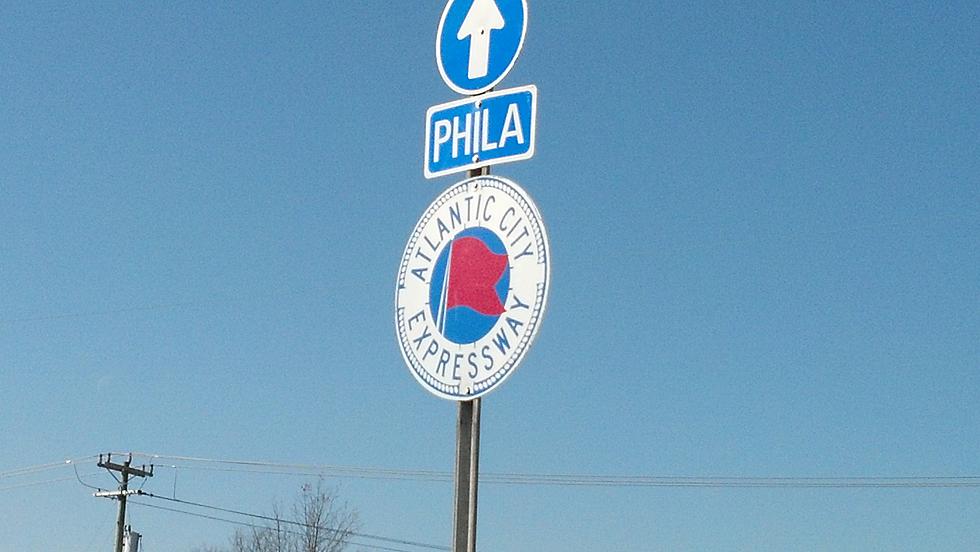 Trenton, NJ, Man Gets Probation For Stolen Gun Found During AC Expressway Stop
Atlantic City Expressway sign / Chris Coleman/Townsquare Media
A man who was found to have a loaded stolen gun during a car stop on the Atlantic City Expressway in 2021 has been sentenced to probation instead of time in prison.
34-year-old Carelton Priester of Trenton pleaded guilty back in April to a second-degree unlawful possession of a handgun charge.
As part of a plea agreement, Priester was facing three years behind bars, however, during sentencing, he requested that he instead receive probation since he is the sole caregiver for his young child and the caregiver for his grandmother.
On Thursday, a judge agreed and sentenced him to five years of probation.
On August 10th, 2021, state police stopped a Volvo on the eastbound side of the Atlantic City Expressway near mile marker 23.2 in Hamilton Township for speeding.
Inside that vehicle were three people, including Priester, who had an active warrant out for his arrest; he was taken into custody.
Authorities say a search of the vehicle uncovered a Smith & Wesson .40 caliber handgun, loaded with seven hollow-point rounds, under the front passenger seat.
Ultimately, Priester admitted to possession and ownership of the gun, which was stolen out of North Carolina.
The State plans to appeal the sentence.
38 Photos Show Just How Drastically South Jersey Has Changed in 15 Years
Here are 38 pictures of some drastic changes that have happened in South Jersey over the past 15 years.
Top 17 Candy Shops at the Jersey Shore
If you have to satisfy your sweet tooth, there are a bunch of candy shops up and down the Jersey Shore, many dating back over a century.
More From WPG Talk Radio 95.5 FM