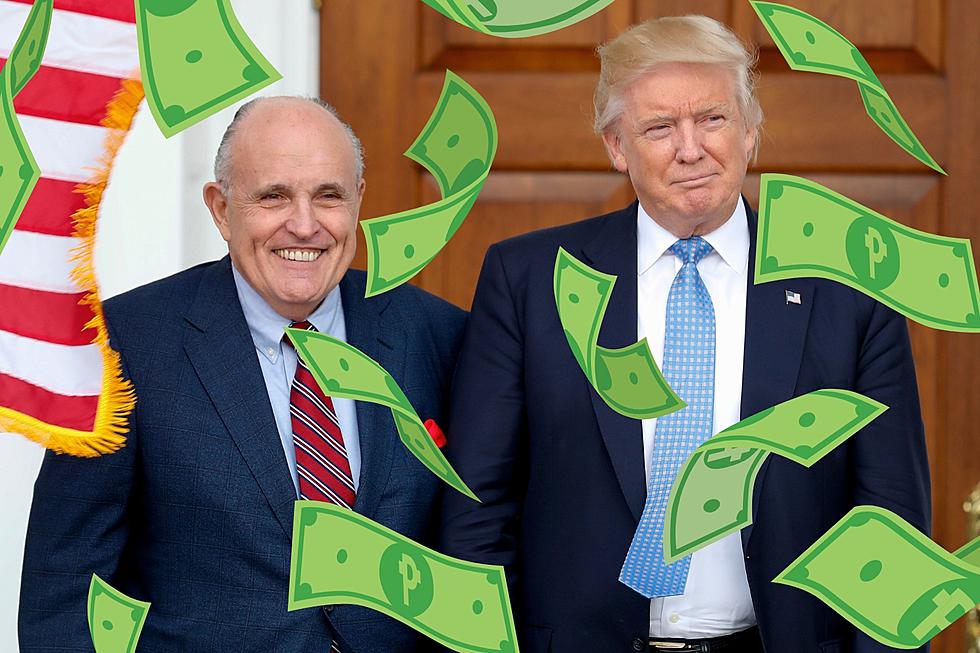 Trump Hosting Pricey NJ Fundraiser For Giuliani
(AP Photo/Canva)
BEDMINSTER — Former President Donald Trump is hosting a swanky fundraiser for his attorney and confidant Rudy Giuliani next month to reportedly help pay off millions in legal fees.
The "evening in support of America's Mayor" will be held at Trump's Bedminster golf club on Thursday, Sept. 7.
And it costs $100,000 per guest to attend.
The night starts at 6 PM with a round table that includes Trump and Giuliani. Then dinner with Giuliani will be held at 7:30 PM.
Giuliani, who is now 79 years old, faces over $3 million in legal fees between criminal proceedings and lawsuits related to the 2020 election, the New York Times reported. While Trump reportedly promised to cover the payments for Giuliani, so far the suspended attorney has only received $340,000.
Most recently, Giuliani turned himself in Wednesday at a jail in Atlanta after being indicted with 17 others including Trump on charges related to attempts to overturn the 2020 election. His bail was set at $150,000.
Around a dozen people are expected to attend the Bedminster fundraiser and it's hoped that it could generate close to $1 million, CNBC reported. Money raised through the fundraiser will go to the Giuliani Defense PAC, which is led by the former mayor's son Andrew Giuliani.
Andrew Giuliani is reportedly planning another event to help his father at Mar-a-Lago.
"It is helpful that President Trump has agreed to headline two events, one on September 7 at Bedminster and another this winter at Mar-a-Lago, where we are getting strong donor interest," said Giuliani in a statement to CNBC.
The date for the winter event has not been released.
NJ residents giving most money to Trump 2024 campaign
According to filings with the Federal Election Commission, these New Jersey residents have given the most money this year to former President Donald Trump's 2024 election campaign. These aggregate year-to-date totals are current as of June 30, 2023. These figures do not include donations to super PACs, which can raise and spend unlimited amounts.
Wow! Aaron Rodgers new home in New Jersey: Inside and out
Here's a look at New York Jets Aaron Rodgers' new Montclair home with 8 bedrooms and 9 baths — and sweeping views of the rest of New Jersey and the Manhattan skyline.
More From WPG Talk Radio 95.5 FM