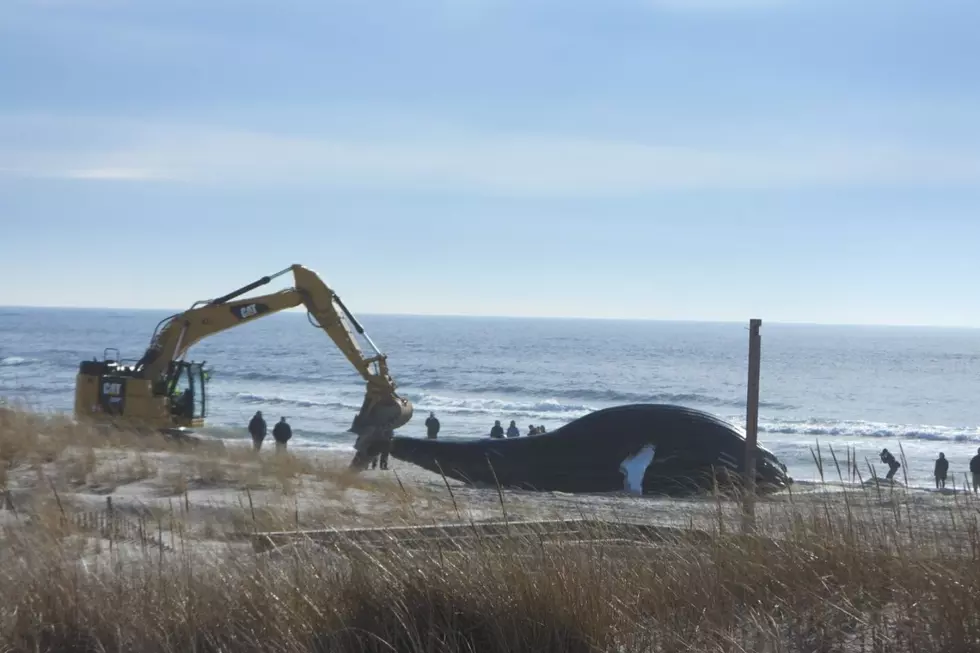 U.S. Congressman Van Drew Hearing On NJ Offshore Wind Industry
A crane moves a whale on Lido Beach in Long Island 1/31/23 (Atlantic Marine Conservation Society)
There has been much back-and-forth public debate in New Jersey with citizens about the proposed massive expansion of offshore wind expansion.
However, the usual suspects, with the exception of a few elected officials have remained silent.
The usually relentless and concerned environmentalists have taken a stand down approach as an unprecedented number of whales have been washing up on South Jersey shore beaches.
United States Congressman Jeff Van Drew has displayed laser focus on this issue.
Van Drew will be holding a public hearing, titled:
"An Examination into Offshore Wind Industrialization."
WHO:
Congressman Jeff Van Drew (R-NJ-02)
Congressman Chris Smith (R-NJ-04)
Congressman Andy Harris (R-MD-01)
Congressman Scott Perry (R-PA-10)
WHAT:
Hearing on Offshore Wind Industrialization Along the East Coast.
WHEN:
Thursday, March 16, 2023, at 2:00 p.m., EST.
WHERE:
Wildwoods Convention Center, 4501 Boardwalk, Wildwood, New Jersey 08260.
WATCH:
The hearing will be livestreamed here: https://www.youtube.com/live/j9MY7G8pi5M?feature=share
WITNESSES:
Meghan Lapp, Fisheries Liaison, Seafreeze
David T. Stevenson, Director, Center for Energy & Environmental Policy at Caesar Rodney Institute
Cindy Zipf, Executive Director, Clean Ocean Action
Daniel LaVecchia, Owner, LaMonica Fine Foods
Bob Stern, PhD, Former Director, Office of Environmental Compliance at U.S.
Department of Energy
Mike Donohue, Former New Jersey Superior Court Judge
This will be the first serious forum, hosted by government at the federal level.
New Jersey state government has refused to even look into whether or not the offshore wind mapping of the ocean floor has had any part in the extraordinary number of whales that have washed up dead.
At the state level, New Jersey Senator Vince Polistina has displayed exceptional leadership regarding this matter of significant public importance.
Locally, Brigantine Beach Mayor Vince Sera and City Council have displayed a sense of urgency and desire to further investigate the offshore wind technology before proceeding any further.
At the federal level, no one has demonstrated as much leadership on this issue than Van Drew.
The passion and expert testimony that will be taken at Van Drew's hearing should be very illuminating and revealing.
What Are These Atlantic & Cape May, NJ Communities Best Known For?
The Atlantic City Area Great Hurricane Of 1944 (AMAZING PHOTOS)
More From WPG Talk Radio 95.5 FM