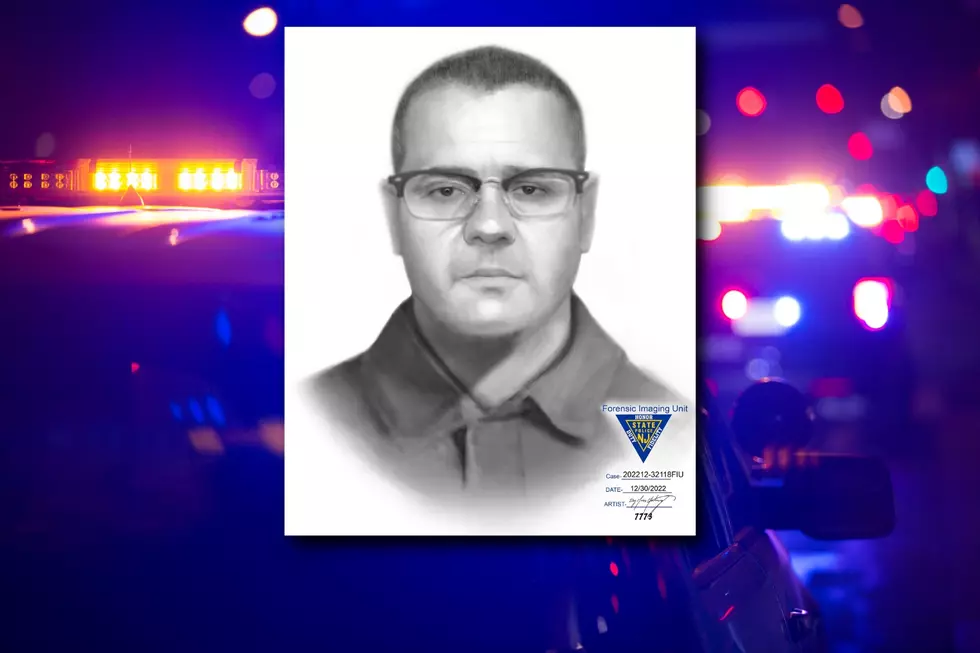 Update: Suspect in Fatal Upper Twp., NJ, Hit-and-run Now in Custody
Suspect wanted in connection to a fatal hit-and-run in Upper Township NJ - Photo: NJ State Police / TSM Illustration
Authorities say the suspect who was wanted in connection to a fatal hit-and-run accident in Cape May County last week has been taken into custody.
State troopers provided a brief update Tuesday morning but did not include any information as to who the sketched suspect is or the charges if any, that he may be facing.
Last Thursday night at around 6:30, 80-year-old Marjorie Straubmuller from Ocean View was fatally struck by a vehicle at Stagecoach Road and Brewhause Lane in Upper Township.
Officials had been looking for a silver or grey SUV with "OC" bumper stickers on it.
The driver of that SUV was described as a white man in his 50s, about six feet tall, 220-250 pounds, with short gray/brown balding hair, and wearing glasses.
Anyone who may have witnessed the crash or the events leading up to or following the accident is asked to contact the New Jersey State Police Woodbine Station at (609) 861-5698. Anonymous tips are welcome.
The 25 Most Dangerous Roads in New Jersey
The 25 Most Dangerous Cities in New Jersey
More From WPG Talk Radio 95.5 FM